Is your employer short changing you on expenses and holiday pay?
More than a quarter of 18-24 year olds are unable to clear their credit card bills because they are owed expenses from their company
Felicity Hannah
Thursday 09 August 2018 19:29 Comments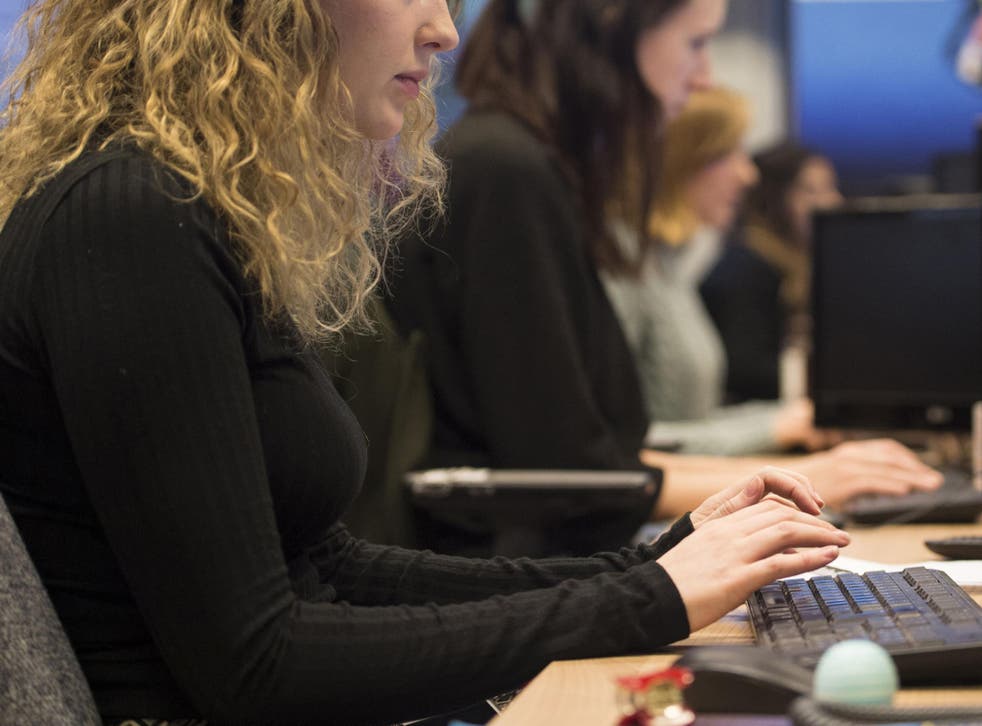 From late expenses to holiday pay, some employers are leaving their workforce to struggle.
It's a difficult time for UK employees. Wage growth lags behind inflation, the cost of student debt is higher than ever before and buying a first home is simply out of reach for many.
Yet on top of that, many face an additional burden – managing their company expenses. Research carried out on behalf of fintech software company Expend, shows that younger workers are particularly vulnerable to being left in credit card debt because they have outstanding company expenses owed to them from their employer.
More than a quarter of 18-24 year olds are unable to clear their credit card bills because they are owed expenses from their company.
That's despite the average debt for a university leaver reaching £50,000, according to the Institute of Fiscal Studies, while the website Graduate Jobs shows the average starting salary they can expect is between £19,000 and £22,000.
Vix Davies, who works in PR and lives in London, knows all too well how hard expenses can be to manage each month if they aren't repaid promptly.
"In increments, it doesn't always seem a lot, which is probably why it slips through the cracks for businesses and isn't prioritised," she says. "When I was starting out in PR and coming to the end of the month, I often found the expenses really added up and I remember crossing my fingers at meetings that it would come in lower.
"I felt embarrassed that I wasn't able to front the cost myself, so never raised it, and I ended up taking out a credit card to keep the costs separate to avoid going into my overdraft.
"I was typically left shouldering costs of between £200 – £500 a month, and hoping they went through the sign-off process quick enough to not make too much of an impact on the rest of my finances. I was operating very much on the edge of what I could afford on a monthly basis."
But slow repayment of expenses is just one way employers may be disregarding the financial wellbeing of their employees. While most employers work hard to attract and retain staff during this time of high employment, some are either unaware of their obligations or try to downplay them.
Missing out on holiday pay
The way we work is changing, with more people working part time, flexibly, or on zero-hour contracts. And that can lead to a large number missing out on the holiday pay they are owed.
Jamie Harvey, co-founder of rota software business Rotaready, says: "Many people don't realise that all employees, including those on zero-hour contracts with irregular shifts, are entitled to the same minimum holiday, resulting in one in 12 missing out on their legal entitlement each year.
"A full time worker doing five days per week is entitled to 28 days per year and part time workers are entitled to the same pro-rata. So with someone working two days one week and five the next, it becomes almost impossible to track.
"What's more, when an individual leaves a job, the company must pay them for any holiday accrued but not taken. While this sounds like employers ripping off their staff, that's rarely the case. Many managers aren't trained in HR matters.
"Their day-to-day work is hugely varied and they're often still working with outdated and inflexible systems – such as pen and paper – for complex issues such as shift scheduling and holiday accrual, so oversights easily happen."
Insisting on an (unwanted) zero-hours contract
For many workers zero-hours contracts provide the flexibility they need to manage their work-life balance. However, there's growing concern that some employers use zero-hours contracts to throw the risk onto their staff and minimise their own obligations, ignoring the devastating financial impact this can have on their staff.
Richard Thomas, employment lawyer at Capital Law, says: "There is now a prevailing view that zero hours contracts may also be contributing to a worrying over reliance for many on high cost credit and unsustainable loans, and as a result impacting the mental and physical health of thousands of UK employees.
"With the issue of zero-hours contacts increasingly entering the political spotlight (the Labour Party has stated it will ban them) and coming under fire from the trade unions, many employers might wish to reconsider their use and focus on ensuring employees are given increased certainty and the flexibility to bolster their income.
"The Matthew Taylor Review of employment practices suggested offering employees on zero hours contracts the legal right to request set hours and therefore employers might wish to consider moving from zero hours to set hours contracts."
Slashing rewards packages
Following the introduction of the National Living Wage, director of employment research and consultancy for the Institute for Employment Studies Stephen Bevan says some employers have found other ways to cut their wage bill.
"The introduction of the National Living Wage has caused concern among some employers in low pay sectors such as retail and hospitality, and a few (surveys suggest about 15 per cent) have tried to offset the wage bill increases this has caused by reducing allowances or benefits in other areas.
"These include overtime rates, unsocial hour payments, company sick pay, holiday entitlements and meal subsidies.
"Most have been transparent about this, especially if these changes have to be negotiated with a union, but some have been less keen to draw attention to them. Despite this, at least as many employers say they would not try to make such savings because they will erode the attractiveness and competitiveness of their reward packages at a time when skill shortages are starting to bite.
"Employees facing the loss of benefits, in light of improvements elsewhere, can take concerns to their HR department or Union. Union websites often offer publicly available resources which employees can benefit from, even if they are not members."
Paying for your eye test
The law requires that anyone working with screens, even if they are remote working, should receive a free eye test from their employer if they request it.
Ashish Mathur, eye care expert at Feel Good Contacts says both employers and employees are often unaware of the rules.
"Some employers may not be aware they need to supply this, but some may just simply not advertise it as well as they could. On top of an eye test that will be reimbursed, if the test proves you need prescription lenses for specific screen usage, you are also entitled to a discount off, or totally free corrective eyewear.
"Even if the test reveals that it would only help your screen vision, but it isn't necessary, your specific workplace's policy may state that you are entitled to a discount if you go through certain companies. The next time you're thinking about getting an eye test, it's definitely worth getting in touch with your manager to see what your entitlement is to save a bit of money."
Register for free to continue reading
Registration is a free and easy way to support our truly independent journalism
By registering, you will also enjoy limited access to Premium articles, exclusive newsletters, commenting, and virtual events with our leading journalists
Already have an account? sign in
Join our new commenting forum
Join thought-provoking conversations, follow other Independent readers and see their replies