Budget 2017 tax tables: what the Government's changes mean for you
Accountants Blick Rothenberg crunch the numbers to calculate the winners and losers from the Budget
Paul Haywood-Schiefer
Senior manager at Blick Rothenberg
Wednesday 08 March 2017 20:47 Comments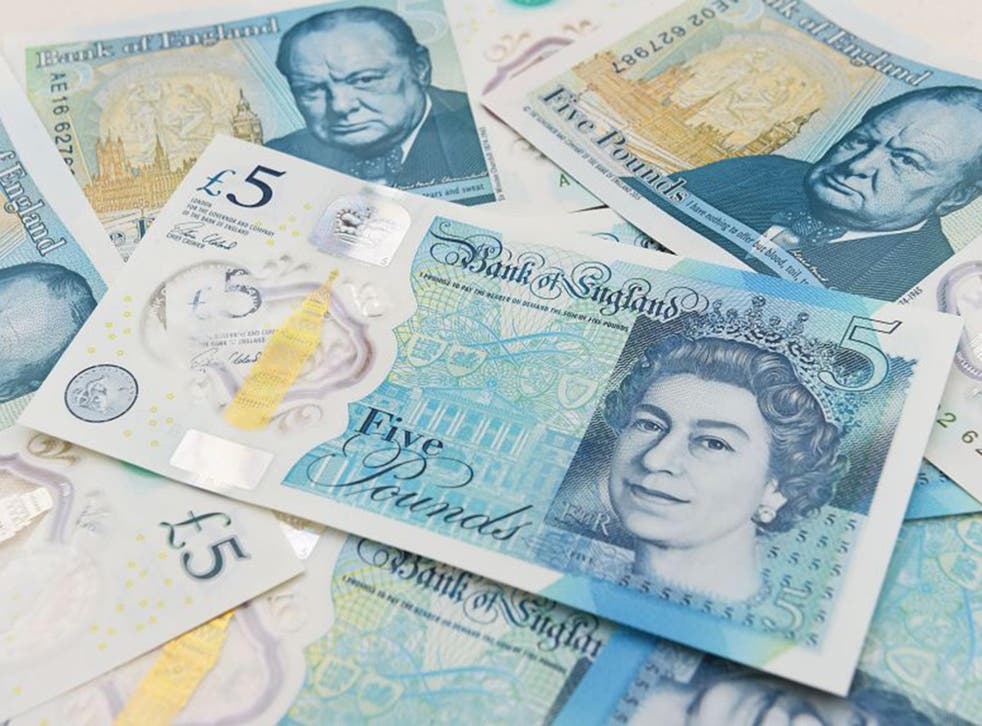 On the whole, everyone will be better off in 2017/18 as a result of the personal allowance being increased by £500 and the basic rate band by £1,500. However, this is generally offset by employed and self-employed individuals paying additional national insurance contributions.
Pensioners, who do not pay national insurance contributions, will be particularly better off with some keeping up to £83/month in the bank compared to the current tax year.
Families will be no better or worse off as the child tax credits, working tax credits and child benefit rates are all frozen.
The outlook for 2018/19 is mixed however, particularly for self-employed individuals who will be worse off compared to 2017/18. For those individuals who make more than £125,000 of profit per year, the monthly tax savings in 2017/18 will be completely reversed so that they are in the same position as is currently the case.
Married (or civil partnership) couple, two earners, two children
| Salary | Net Income 2017/2018 | Net Income 2018/2019 | Monthly gain/loss 2018/2019 |
| --- | --- | --- | --- |
| £10,000 | 21,206 | 21,206 | +0 |
| £15,000 | 23,936 | 23,498 | +1 |
| £20,000 | 26,349 | 26,417 | +6 |
| £25,000 | 28,212 | 28,292 | +7 |
| £30,000 | 29,895 | 29,976 | +7 |
| £35,000 | 32,148 | 32,257 | +9 |
| £40,000 | 35,548 | 35,674 | +10 |
| £45,000 | 38,948 | 39,074 | +10 |
| £50,000 | 42,348 | 42,474 | +10 |
| £60,000 | 49,148 | 49,274 | +10 |
| £70,000 | 55,781 | 55,982 | +17 |
| £80,000 | 61,319 | 61,519 | +17 |
| £90,000 | 66,259 | 66,460 | +17 |
| £100,000 | 72,393 | 72,593 | +17 |
| £125,000 | 87,726 | 87,927 | +17 |
| £150,000 | 102,559 | 102,835 | +23 |
| £175,000 | 113,726 | 114,001 | +23 |
Married (or civil partner) couple, one earner, two children
| Salary | Net Income 2017/2018 | Net Income 2018/2019 | Monthly gain/loss 2018/2019 |
| --- | --- | --- | --- |
| £10,000 | 20,986 | 20,998 | +1 |
| £15,000 | 22,866 | 22,933 | +6 |
| £20,000 | 24,216 | 24,283 | +6 |
| £25,000 | 25,566 | 25,633 | +6 |
| £30,000 | 26,916 | 26,983 | +6 |
| £35,000 | 29,098 | 29,166 | +6 |
| £40,000 | 32,498 | 32,566 | +6 |
| £45,000 | 35,668 | 35,731 | +5 |
| £50,000 | 38,568 | 38,706 | +11 |
| £60,000 | 42,580 | 42,717 | +11 |
| £70,000 | 48,380 | 48,517 | +11 |
| £80,000 | 54,180 | 54,317 | +11 |
| £90,000 | 59,980 | 60,117 | +11 |
| £100,000 | 65,780 | 65,917 | +11 |
| £125,000 | 75,680 | 75,717 | +3 |
| £150,000 | 90,180 | 90,217 | +3 |
| £175,000 | 103,430 | 103,467 | +3 |
Married pensioners (born after 5th April 1935)
| Salary | Net Income 2017/2018 | Net Income 2018/2019 | Monthly gain/loss 2018/2019 |
| --- | --- | --- | --- |
| £10,000 | 10,000 | 10,000 | +0 |
| £15,000 | 15,000 | 15,000 | +0 |
| £20,000 | 19,863 | 19,863 | +5 |
| £25,000 | 24,197 | 24,252 | +5 |
| £30,000 | 28,530 | 28,585 | +5 |
| £35,000 | 32,600 | 32,683 | +7 |
| £40,000 | 36,600 | 36,700 | +8 |
| £45,000 | 40,600 | 40,700 | +8 |
| £50,000 | 44,600 | 44,700 | +8 |
| £60,000 | 52,600 | 52,700 | +8 |
| £70,000 | 60,267 | 60,517 | +21 |
| £80,000 | 66,933 | 67,183 | +21 |
| £90,000 | 73,600 | 73,850 | +21 |
| £100,000 | 80,267 | 80,517 | +21 |
| £125,000 | 96,933 | 97,183 | +21 |
| £150,000 | 112,600 | 113,000 | +33 |
| £175,000 | 124,267 | 124,667 | +33 |
Single pensioner
| Salary | Net Income 2017/2018 | Net Income 2018/2019 | Monthly gain/loss 2018/2019 |
| --- | --- | --- | --- |
| £10,000 | 10,000 | 10,000 | +0 |
| £15,000 | 14,300 | 14,350 | +4 |
| £20,000 | 18,300 | 18,350 | +4 |
| £25,000 | 22,300 | 22,350 | +4 |
| £30,000 | 26,300 | 26,350 | +4 |
| £35,000 | 30,300 | 30,350 | +4 |
| £40,000 | 34,300 | 34,350 | +4 |
| £45,000 | 38,300 | 38,350 | +4 |
| £50,000 | 41,300 | 41,500 | +17 |
| £60,000 | 47,300 | 47,500 | +17 |
| £70,000 | 53,300 | 53,500 | +17 |
| £80,000 | 59,300 | 59,500 | +17 |
| £90,000 | 65,300 | 65,300 | +17 |
| £100,000 | 71,300 | 71,500 | +17 |
| £125,000 | 81,700 | 81,800 | +8 |
| £150,000 | 96,700 | 96,800 | +8 |
| £175,000 | 110,450 | 110,550 | +8 |
Single person, no children
| Salary | Net Income 2017/2018 | Net Income 2018/2019 | Monthly gain/loss 2018/2019 |
| --- | --- | --- | --- |
| £10,000 | 11,082 | 11,095 | +1 |
| £15,000 | 13,480 | 13,542 | +5 |
| £20,000 | 16,880 | 16,942 | +5 |
| £25,000 | 20,280 | 20,342 | +5 |
| £30,000 | 23,680 | 23,742 | +5 |
| £35,000 | 27,080 | 27,142 | +5 |
| £40,000 | 30,480 | 30,452 | +5 |
| £45,000 | 33,880 | 33,942 | +5 |
| £50,000 | 36,780 | 36,917 | +11 |
| £60,000 | 42,580 | 42,717 | +11 |
| £70,000 | 48,380 | 48,517 | +11 |
| £80,000 | 54,180 | 54,317 | +11 |
| £90,000 | 59,980 | 60,117 | +11 |
| £100,000 | 65,780 | 65,917 | +11 |
| £125,000 | 75,680 | 75,717 | +3 |
| £150,000 | 90,180 | 90,217 | +3 |
| £175,000 | 103,430 | 103,467 | +3 |
Single person, one child
| Salary | Net Income 2017/2018 | Net Income 2018/2019 | Monthly gain/loss 2018/2019 |
| --- | --- | --- | --- |
| £10,000 | 17,493 | 17,506 | +1 |
| £15,000 | 19,143 | 19,206 | +5 |
| £20,000 | 20,493 | 20,556 | +5 |
| £25,000 | 21,843 | 21,906 | +5 |
| £30,000 | 24,756 | 24,819 | +5 |
| £35,000 | 28,156 | 28,219 | +5 |
| £40,000 | 31,556 | 31,619 | +5 |
| £45,000 | 34,956 | 35,019 | +5 |
| £50,000 | 37,856 | 37,994 | +11 |
| £60,000 | 42,580 | 42,717 | +11 |
| £70,000 | 48,380 | 48,517 | +11 |
| £80,000 | 54,180 | 54,317 | +11 |
| £90,000 | 59,980 | 60,117 | +11 |
| £100,000 | 65,780 | 65,917 | +11 |
| £125,000 | 75,680 | 75,717 | +3 |
| £150,000 | 90,180 | 90,217 | +3 |
| £175,000 | 103,430 | 103,467 |                    +3 |
Single person, self-employed
| Salary | Net Income 2017/2018 | Net Income 2018/2019 | Monthly gain/loss 2018/2019 |
| --- | --- | --- | --- |
| £10,000 | 10,989 | 11,129 | +12 |
| £15,000 | 13,357 | 13,677 | +12 |
| £20,000 | 17,087 | 17,177 | +8 |
| £25,000 | 20,637 | 20,677 | +3 |
| £30,000 | 24,187 | 24,177 | -1 |
| £35,000 | 27,737 | 27,677 | -5 |
| £40,000 | 31,287 | 31,177 | -9 |
| £45,000 | 34,837 | 34,677 | -13 |
| £50,000 | 37,737 | 37,667 | -6 |
| £60,000 | 43,537 | 43,467 | -6 |
| £70,000 | 49,337 | 49,267 | -6 |
| £80,000 | 55,137 | 55,067 | -6 |
| £90,000 | 60,937 | 60,867 | -6 |
| £100,000 | 66,737 | 66,667 | -6 |
| £125,000 | 76,637 | 76,467 | -14 |
| £150,000 | 91,137 | 90,967 | -14 |
| £175,000 | 104,387 | 104,217 | -14 |
Unmarried couple, both earning
| Salary | Net Income 2017/2018 | Net Income 2018/2019 | Monthly gain/loss 2018/2019 |
| --- | --- | --- | --- |
| £10,000 | 11,302 | 11,302 | +0 |
| £15,000 | 14,780 | 14,792 | +1 |
| £20,000 | 19,013 | 19,076 | +5 |
| £25,000 | 22,926 | 23,001 | +6 |
| £30,000 | 26,659 | 26,735 | +6 |
| £35,000 | 30,359 | 30,468 | +9 |
| £40,000 | 33,759 | 33,885 | +10 |
| £45,000 | 37,159 | 37,285 | +10 |
| £50,000 | 40,559 | 40,685 | +10 |
| £60,000 | 47,359 | 47,485 | +10 |
| £70,000 | 53,993 | 54,193 | +17 |
| £80,000 | 60,126 | 60,327 | +17 |
| £90,000 | 66,259 | 66,460 | +17 |
| £100,000 | 72,393 | 72,593 | +17 |
| £125,000 | 87,726 | 87,927 | +17 |
| £150,000 | 102,559 | 102,835 | +23 |
| £175,000 | 113,726 | 114,001 | +23 |
Tables compiled by Paul Haywood-Schiefer ATT at Blick Rothenberg LLP
*Data assumes: where both members of a couple are earning, the income is split two thirds to one third; all earners work 30+ hours; no investment income received; all children under 16; tables include tax credits (working and child tax credits and child benefit where applicable; no pension contributions or gift aid payments; tables do not include blind person's allowance; transferable allowance only available to married couples and civil partners who are not in receipt of married couple's allowance, and only where a spouse or civil partner has not used all of their personal allowance and their partner is not a higher or additional rate taxpayer
Register for free to continue reading
Registration is a free and easy way to support our truly independent journalism
By registering, you will also enjoy limited access to Premium articles, exclusive newsletters, commenting, and virtual events with our leading journalists
Already have an account? sign in
Join our new commenting forum
Join thought-provoking conversations, follow other Independent readers and see their replies