Innovative Finance Isa: Will peer-to-peer providers get the green light by 6 April?​
The Ifisa was seen by many in the industry as a game-changer, says Andrew Hagger
Andrew Hagger
Friday 19 February 2016 22:54 Comments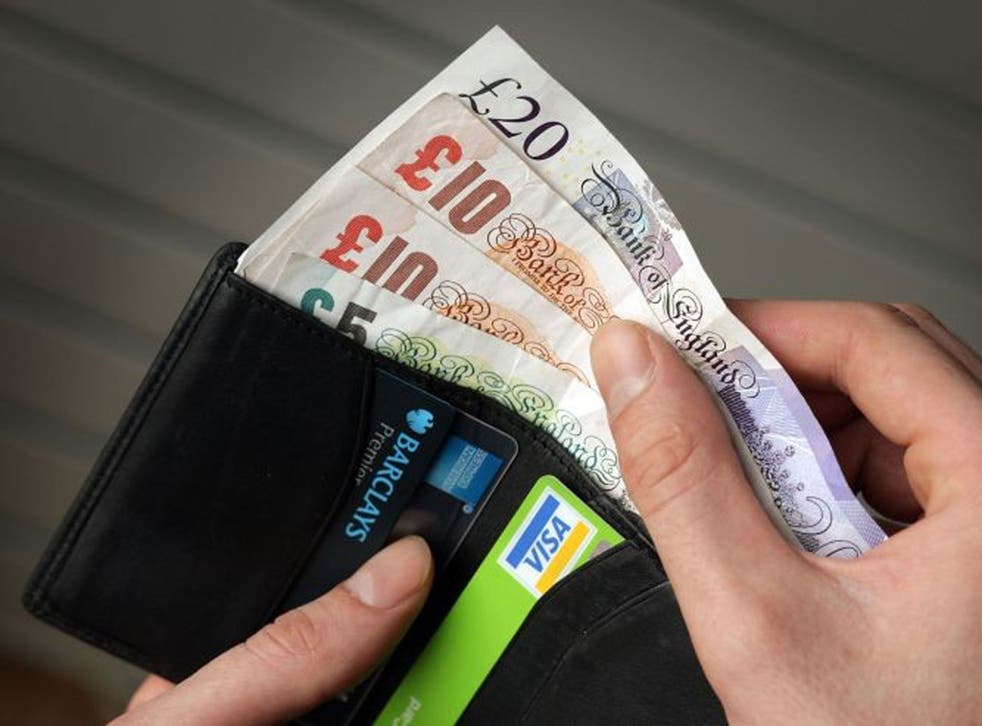 It's just one and a half months until the start of the new tax year but there are concerns that some of the biggest peer-to-peer providers may not have the authorisation granted in time for the launch of the Innovative Finance Isa (Ifisa).
The P2P sector has flourished in recent years, but the Ifisa was seen by many in the industry as a game-changer. It was anticipated that savers would switch in their droves from their poor-paying cash Isas for something far more rewarding.
However, even though the Government confirmed in the Budget last July that P2P lending would be eligible for inclusion in tax-free Isas – and the likes of Funding Circle, RateSetter and Zopa will no doubt have their Ifisa marketing promotions ready to go – uncertainty remains over whether the Financial Conduct Authority (FCA) will give them the green light come 6 April.
While the big guns may be hanging on the regulator, a handful of less well-known P2P providers already have full authorisation, enabling them to offer products from day one of the 2016-17 tax year.
For example, Crowdstacker has just launched 12, 18 and 36-month P2P products paying 4.32 per cent, 5.43 per cent and 6.39 per cent a year respectively. It is also one of the fortunate few knowing that it is ready to accept Ifisa business right from the off.
Karteek Patel, chief executive of Crowdstacker, said: "We have heard rumblings that platforms that are as yet unauthorised are in a race against time to secure their direct FCA permissions.
"As one of the first platforms to secure direct authorisation in June last year, we know the process is thorough and comprehensive – as it should be in order to protect consumers.
"It's very hard to predict when the final authorisation will be forthcoming [for other operators], because there are so many criteria to fulfil to clearly demonstrate your platform is fit for purpose."
With news that RateSetter intends to offer easy-access lending as part of its Ifisa range, hopefully the FCA will give this matter the priority it deserves and offer savers the chance to consider a more rewarding alternative for their tax-free savings.
Repairing your credit record isn't a five-minute job
A staggering number of people have admitted that their finances need a quick detox if they are going to make successful applications for credit, according to a new report.
Almost two in five people polled by the AA, the motoring and financial organisation, said they would be embarrassed to show anyone their bank statements, and almost a quarter felt they would fail in their application for a personal loan, credit card or mortgage if they didn't improve their spending habits in advance.
Consumers need to be aware that lenders will check their track record going back a couple of years or more. So while putting their finances in order would be a positive move and should be encouraged, a quick fix won't always cut it with the banks or credit card companies.
Taking care of your credit record should be a long-term part of someone's financial housekeeping and it doesn't have to cost a penny. A good first step on the road to financial health would be a visit to the likes of Clearscore.com, which gives people access to their credit record for free.
Andrew Hagger is an independent personal finance analyst from www.moneycomms.co.uk
Register for free to continue reading
Registration is a free and easy way to support our truly independent journalism
By registering, you will also enjoy limited access to Premium articles, exclusive newsletters, commenting, and virtual events with our leading journalists
Already have an account? sign in
Join our new commenting forum
Join thought-provoking conversations, follow other Independent readers and see their replies