Simon Read: It's the lengths to which the rich go, and the loopholes they find, that makes their tax avoidance stink
Simon Read Comments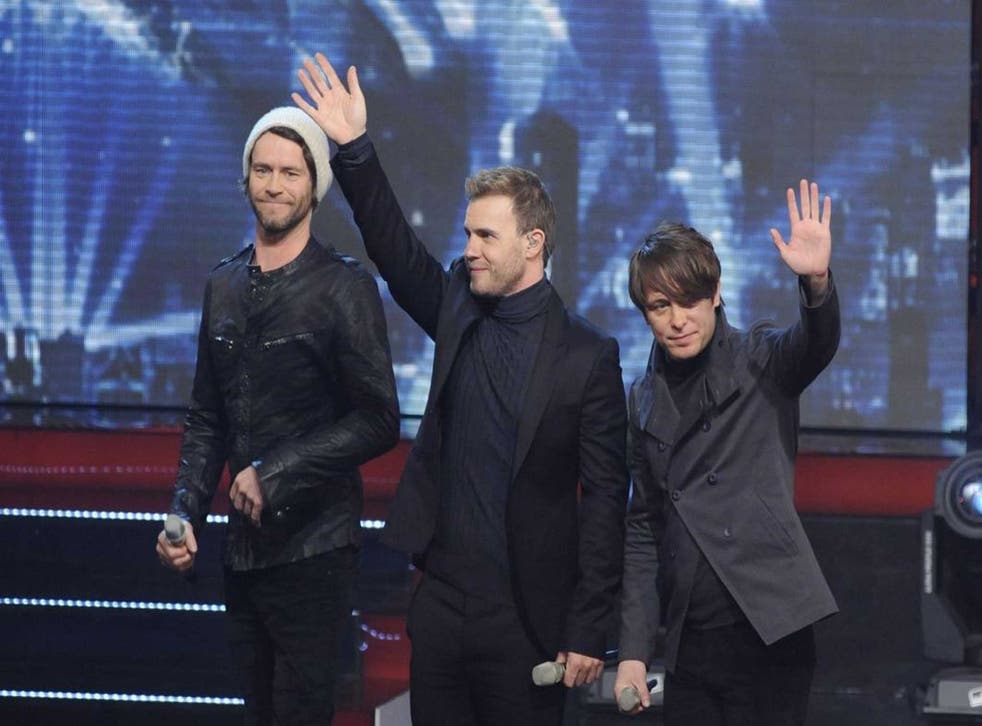 The former boy-band star Gary Barlow has been in the news for reportedly avoiding around £20m worth of tax payments through a music industry investment scheme known as Icebreaker.
Last week Judge Colin Bishopp ruled that Icebreaker was primarily a tax-avoidance scheme that had allowed Barlow and his Take That bandmates Howard Donald and Mark Owen, and their manager Jonathan Wild, shelter around £63m from the tax authorities. Cue waves of opprobrium from MPs and others, some of whom demanded that Barlow should be forced to hand back his OBE. Contrarily, Independent columnist Grace Dent wrote on Wednesday: "The funny thing about tax avoidance is we moan and moan and moan, but we've all had our hands in the butter."
That annoyed reader Mary Littlefield of Norfolk, who on Thursday responded: "I never had the opportunity to fiddle, nor would have done so because, like most honest, hard-working people, I believe in paying taxes for the benefit of all through the provision of a welfare state."
I agree with Mary whole-heartedly. But does Barlow – and the other tax-dodging millionaires – really deserve our anger? Look at it this way: do you have a pension or an Isa? Both are in effect tax-avoidance schemes, aren't they?
And, therefore, while most of us won't knowingly try to "fiddle our taxes", we will make the most of the tax-efficient opportunities that are handed to us.
And surely wasn't that all Barlow and the other Take That members were trying to do? You could say that the only difference is the scale. So while you and I save a few pounds by sticking money in an Isa, millionaire pop stars save a few million by taking advantage of complicated "schemes".
Kevin White of the upmarket financial adviser deVere pointed out: "Tax avoidance is not a crime; tax avoidance is legal and can form part of a competent financial strategy. On the other hand, tax evasion is illegal and therefore punishable under the law."
That's a fair point but I don't believe it's as simple as that. High-level tax avoidance, as far as I can tell, involves spotting legal loopholes to exploit for financial gain. Eventually, the taxman usually realises there's a loophole and closes it, but until then tax avoiders can rightly claim they're acting within the law.
But that doesn't mean they're right. Just because clever lawyers or accountants have spotted the opportunity to avoid tax, it doesn't mean that wealthy folk should do so.
There is a world of difference between these questionable loopholes and the legitimate, government-backed schemes that allow people to invest in a tax-efficient way, such as via Isas and pensions.
So we could blame the tax authorities that allow such loopholes to happen. But with thousands of experts crawling all over complicated tax rules to find loopholes, it must be hard to shut all the doors.
You could also accuse the wealthy folk, such as Barlow and his cronies, of being greedy in wanting to use such schemes. They may have only been following the guidance of their financial advisers, but they must have had an inkling that the schemes may not have been totally above board.
I think the tax experts who spot the loopholes must take the brunt of the blame. They're like computer hackers, to my mind. Rogue hackers exploit any online loophole they can find to cause mischief or for financial gain. They are hated by most for the trouble they cause.
Tax experts who find loopholes in the law to exploit for financial gain are almost in the same bracket, aren't they?
s.read@independent.co.uk
Twitter: @simonnread
Register for free to continue reading
Registration is a free and easy way to support our truly independent journalism
By registering, you will also enjoy limited access to Premium articles, exclusive newsletters, commenting, and virtual events with our leading journalists
Already have an account? sign in
Join our new commenting forum
Join thought-provoking conversations, follow other Independent readers and see their replies