The real cost of Christmas
Our Christmas spending is rising every year and more of us are struggling to clear last year's festive costs. So just how much will the season of joy cost you? Here's your Christmas in numbers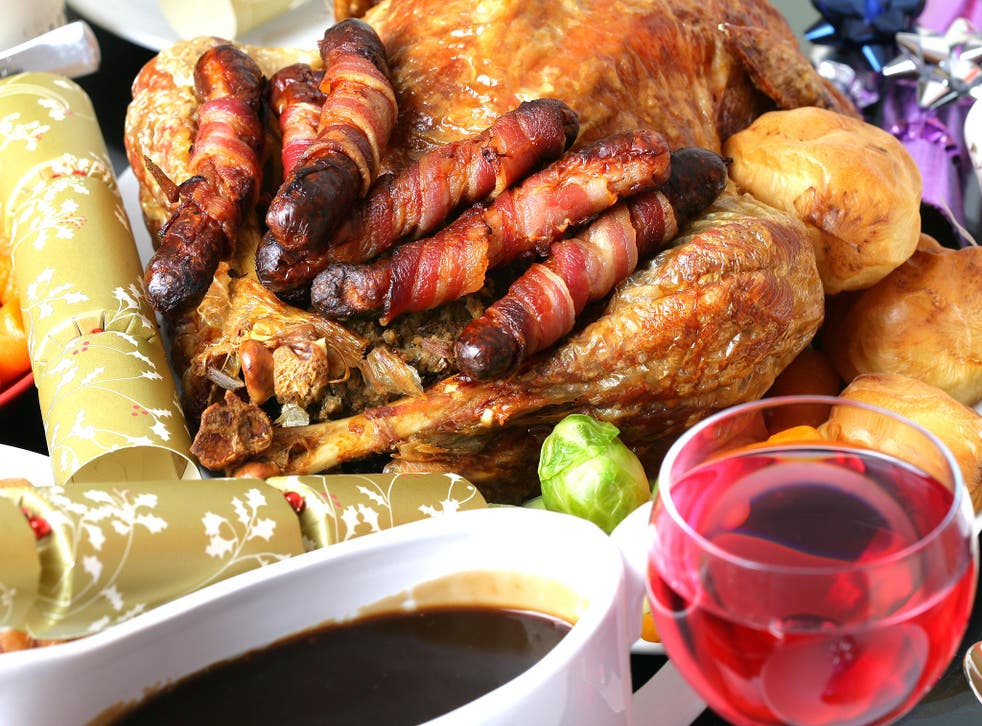 The financial world is full of headline figures that put our everyday spending habits, mistakes and opportunities into pounds and pence – how cutting out that takeaway coffee everyday could save you enough for a fourth-hand Bugatti Veyron in a couple of thousand years, you know the kind of thing.
Some of the stats are laughable, others tragic. But nowhere else are they as disconcerting for the old bank balance as they are at Christmas.
In fact, we'll spend an average of almost £54,000 each on Christmas over the course of our lives, with one in three relying on credit cards to do it this year, amounting to almost £11bn of spending.
Here's a round-up of just how much you have or will fork out in the space of a few frantic festive weeks celebrating Christmas 2016.
Food and drink
The average household expects to spend £174 on food and drink for 25 December alone, covering all the must-haves including the turkey (£22.50 per person) and the sprouts nobody likes at £11.60 per big day (or a staggering £713 over an adult lifetime), according to data from Coople and Quidco combined. Setting out the sherry, a box of mince pies and a bag of carrots for Father Christmas and his entourage will add another £12 to the bill.
And then there's the at-home booze to consider. Last year, Sainsbury's shoppers alone spent £5,000 every minute on sparkling wine on the busiest trading day for food – the 23rd December. That day they also spent £1m on gin – four times more than they had just 10 days earlier.
Overall, each adult will spend more than £45 each on beers, wines and spirits for their own consumption just at home. Add in the work's Christmas dinner with all the trimmings at the pub, plus a few drinks and that's another £72, (it's still £50 even if you're the designated driver.)
It's little wonder the British Heart Foundation warns that Brits will collectively put on over 19.5m stone by New Year, the equivalent of 9,874 London double decker buses.
Parties and transport
Forgetting the booze and food, the average Christmas party outfit will set you back around £66 and even getting home could cost more than you bargained for.
More than one in ten of us have fallen asleep on public transport after their Christmas party (rising to a quarter of Londoners) says insurer Back Me Up, and they'll lose an average of £101 worth of items as a result of over-indulging adds insurance broker Towergate.
Meanwhile, the average family car will travel 608 miles over the festive period, demanding an extra 1.5 tanks of fuel, according to Click Mechanic. Plus there's the 1.3m Brits attempting to escape the madness by heading away for the festive period who will collectively spend £1.03bn – around £760 per person – by going overseas says Direct Line.
Gifts
And all that's before we even start on the main focal point of our spending. Almost half of us will overspend in the pursuit of the perfect Christmas for family and friends says TSB, with a third borrowing to meet the season's costs. Almost one in ten would rather get into debt than consider reducing our festive spend, the bank says.
Nor are adults aren't the only ones feeling the pressure to buy. Sadly, despite having an average budget of £37 to buy their friends and family Christmas presents even children as young as 7 are overspending by an average of £20 on festive treats, according to NatWest.
Their parents will splash out £71 on each child's Christmas stocking alone, peaking at £119 for the average 15-year-old, says Netmums and Barclaycard, with more gifts under the tree.
Last minute dashes to the shops in the days before 25 December alone will set the average Brit back £66, or £1.5bn, says Amex. And yet when the turkey has been gobbled, the last cracker pulled and the Sinatra loop silenced, we'll return £355m worth of unwanted presents, says Gocompare.com.
All in all, with different surveys suggesting the total cost could be anywhere between £750 and more than £1,500 per adult, perhaps the most compelling stat is that more than 11 million of us could still be paying off last Christmas by the time this year's big day rolls around once more.
Register for free to continue reading
Registration is a free and easy way to support our truly independent journalism
By registering, you will also enjoy limited access to Premium articles, exclusive newsletters, commenting, and virtual events with our leading journalists
Already have an account? sign in
Register for free to continue reading
Registration is a free and easy way to support our truly independent journalism
By registering, you will also enjoy limited access to Premium articles, exclusive newsletters, commenting, and virtual events with our leading journalists
Already have an account? sign in
Join our new commenting forum
Join thought-provoking conversations, follow other Independent readers and see their replies