Consumers warned of Covid insurance gaps as uncertain holiday season approaches
Why we all need to mind the cover gaps – whether we're at home or, if we're lucky, abroad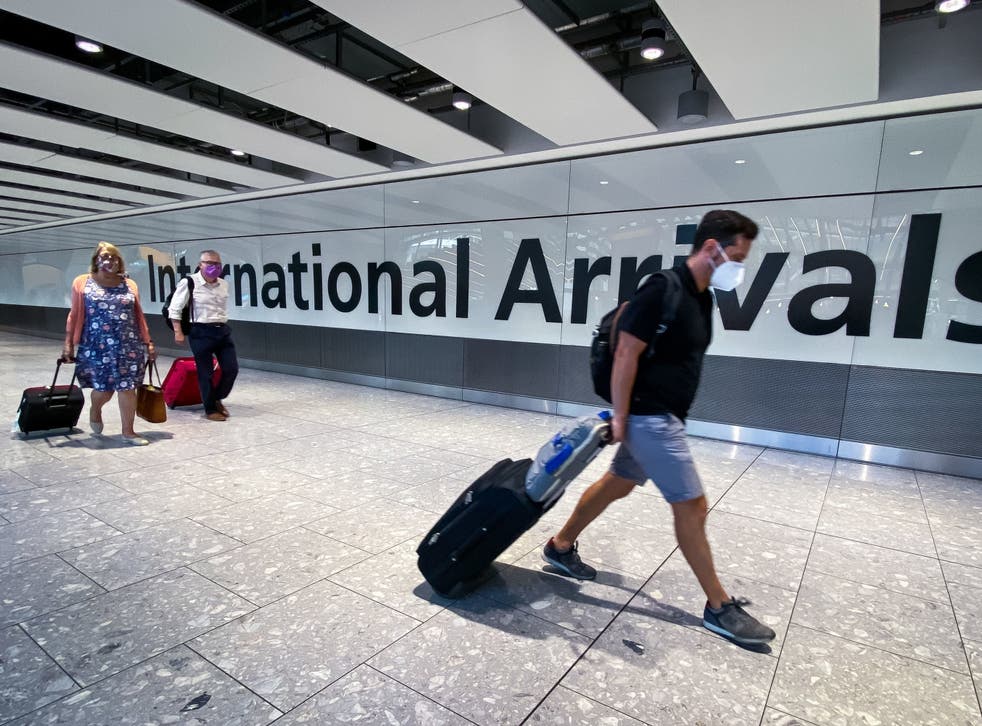 Millions of us flocked to holiday websites in the hours and days after Boris Johnson revealed the timetable for the latest lockdown easing, despite warnings that the chances of being able to get off our islands this summer are slim to none.
Now, as another weird tourist season gets started and we await the details of just how far we're allowed to go, come warnings of huge gaps between what Covid cover we expect from our travel insurance and the harsh reality. Here's what you need to know to make sure you don't fall through those gaps.
"You can understand why people are rushing to book holidays after a year of lockdown and the spring-like weather," says Anna-Marie Duthie, travel insurance specialist for financial information firm Defaqto.
"It is still risky, though, as most countries aren't allowing foreign visitors and the situation is still very uncertain. If you want to plan a holiday now, you should only book if you are sure you will be able to get a full refund if you are denied entry into the country because their borders are still closed, or because you haven't had two vaccinations or can't prove it."
Insurance policies
Most travel insurance products now include cover for Covid-19 one way or another, but there are big differences in the specific circumstances covered by each policy.
Almost all – 96 per cent of the policies available to British individuals – will cover medical expenses should you catch Covid-19 while on holiday but it's a different story if you catch Covid before you travel, Defaqto has found.
Only 72 per cent will cover your cancellation costs should you test positive for Covid-19 before you set off, so if you have a policy that doesn't include cover, you could be left to foot the bill for your whole holiday if you fall ill with the virus.
Far fewer – just a third – will cover cancellation costs if you're formally told to isolate and have to cancel your travel plans even if you're not ill yourself. And if you get to your point of departure, such as an airport, but aren't allowed to board because you're displaying Covid symptoms, less than one in five policies with refund the costs on your outbound journey with fewer still footing the bill if you're stopped on the way back.
Right now, since so few airlines or airports are clear about what happens next in these situations, including how feasible it would be to attempt to board a different flight or whether you would be immediately quarantined, the cost of an additional stay will usually land in the traveller's lap.
All of which assumes that whether you make it on holiday depends on individual circumstances. We all want this to be the last lockdown, but that's not guaranteed – especially on a regional or local level.
Right now, just 1 per cent of policies cover for cancellation because your home location has been placed in formal lockdown before you travel – that's down from almost one in 10 policies at the end of 2020.
And that's just getting out of the UK or even your little corner of it, which is no mean feat.
Travelling abroad
Foreign holidays are currently not allowed as part of the lockdown rules. The restrictions are due to be partially eased on Monday but today MPs will confirm new measures that will come into force next week in England, including a £5,000 fine for anyone leaving the country without a good reason. In fact, your summer overseas getaway will be banned under a specific new law.
While tourists may be able to move around the UK for a break after 12 April, the earliest possible date people may be able to go abroad for a holiday is currently 17 May, but neither of those dates is in any way guaranteed right now.
It is also worth remembering that even if the general ban is lifted at that point, the Foreign, Commonwealth and Development Office (FCDO) is regularly reviewing its advice for overseas travel, which means that your holiday destination could be deemed unsafe for all but essential travel after you book your holiday, probably forcing you to cancel your plans.
Historically, insurers always covered cancellation costs in this situation but with the current pandemic almost all (99 per cent) will not cover your cancellation costs should the advice being provided by the FCDO change after booking your trip but before you travel. Providers that currently offer this cover are The True Traveller and Travel Toad, along with those that are generally linked with a bank account or home insurance policy, such as HSBC, Barclays, FirstDirect, Direct Line and Zurich Private Clients, to name a few.
"Insurers have been quick to develop new products to cover people who want to travel in these uncertain times. Unfortunately, there is no policy that will cover absolutely every eventuality as the situation keeps changing, but it is important to note what factors might impact your holiday plans and where there might be gaps in your cover," Duthie says.
"The travel industry is keen to get people booking holidays again and many will offer you the option to switch your destination or delay your holiday if you have to cancel due to Covid-19. It is particularly worth booking on a credit card where you can, so you have additional purchase protection."
Staycations
The advice of booking with a credit card also applies to the millions of us set to staycation in the UK this year, with the cost of cancellation still very real should Covid curtail a trip in Britain or Northern Ireland.
And with plenty of other problems still firmly within the realms of possibility that have nothing to do with Covid, just like any other year, experts are warning hopeful holidaymakers to arrange their cover at the time of booking so they are covered from day one, rather than the point of travel. It's a common habit that costs us millions every season, Covid or not.
Unfortunately, that's not the only problem facing those British travellers intent on making a break for the borders, though, especially when fraudsters make the most of Brexit-based confusion.
With the Global Health Insurance Card (GHIC) now replacing the European Health Insurance Card (EHIC), unofficial websites are charging an average of £29 per application for something that is actually entirely free of charge to arrange through official channels.
More than 13 million people mistakenly believe they have to pay for one, which could collectively cost them £451m, according to Direct Line Travel Insurance, which found it takes less than 10 seconds to stumble across the first unofficial website after a search for "GHIC application". Five links appear on the first page, including a website that has paid the search engine's advertising rates to appear at the top of the search.
Apply via the NHS.uk website for free, instead, and spend that £29 on a much-deserved cocktail on the beach if, by some miracle, you make it or – much more likely – a beer and a substantial meal here in Blighty.
Join our new commenting forum
Join thought-provoking conversations, follow other Independent readers and see their replies