Vaccine scams now present biggest threat to personal financial security, banks warn
'Be extremely wary of malicious scam calls that encourage you to press a key on your phone,' says security specialist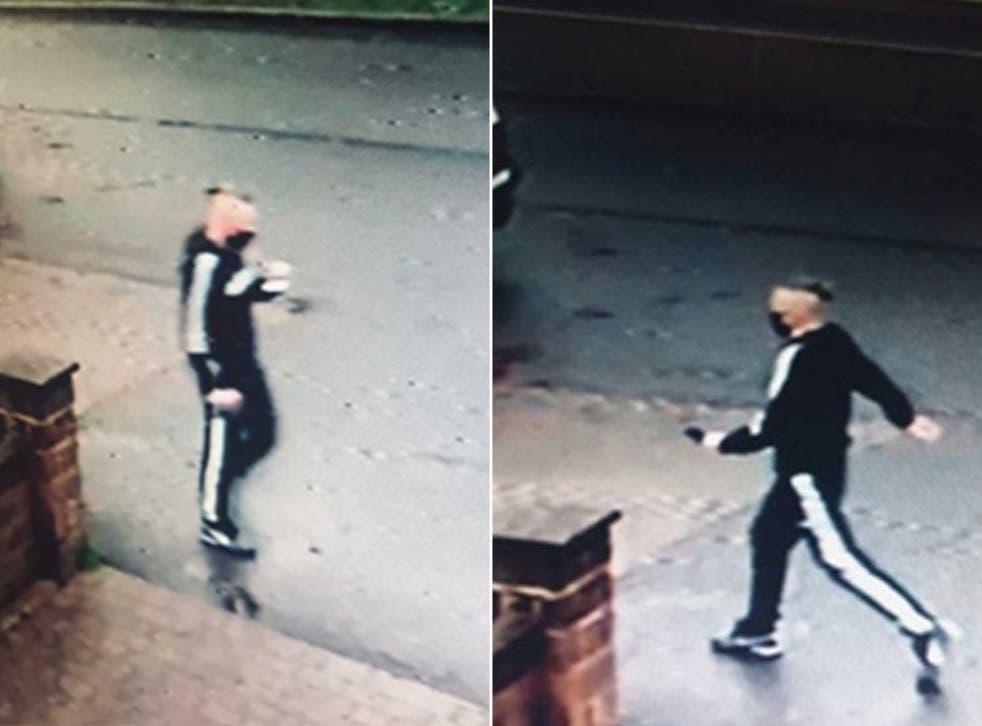 News that a fraudster brazenly stuck a syringe full of an unknown material into a pensioner's arm before charging the elderly woman £160 sent shivers up the spines of Britons everywhere last weekend.  
But Covid, and now specifically vaccine-related scams, are spreading like the new variant, prompting organisations ranging from police forces to financial services firms, to issue urgent alerts to the public to be on their guard – especially those awaiting an appointment in the first stages of the vaccine rollout.
Last March's lockdown saw a 400 per cent rise in scams, according to Action Fraud, as criminals took advantage of people suddenly working remotely and online. This time around vaccination scams are emerging as one of the top threats.
A phone call, email or text message is sent in an attempt to steal personal and financial details. The message contains a link to a fake NHS website with an application form to register for the vaccine asking for various personal and bank details which are then used by criminals.
The NHS has confirmed that none of these actions will be needed when being given a vaccine appointment.
The vaccine is completely free and those who are eligible will not need to provide payment details to get treatment.
"The elderly and those eagerly awaiting their Covid-19 vaccine need to be extremely wary of malicious scam calls that encourage them to press a key on their phone to be transferred because it could result in premium charges to their phone bill," warned Ray Walsh, a digital privacy specialist at security consultancy ProPrivacy.
"The scam was already doing the rounds last year when news about the very first round of vaccinations broke, at that time we warned that it could spread nationwide, which now appears to be the case.
"The public are reminded that they will only be offered a vaccine by the NHS directly, and that only people over 80 years of age, health care workers, and people who work in care homes are currently being offered a vaccine by their doctor's surgery."
Anybody contacted by a text informing them that they have been identified as eligible for the vaccine is reminded not to follow any links contained in those messages.
Scam text messages currently circulating have been forwarding victims to uk-application-form.com, but other phishing sites will quickly appear so all links contained in messages should be ignored.
"And never follow instructions to press a key on your phone if you are asked to do so, as this could result in your phone bill being charged at a premium rate," Walsh said.
Jason Costain, head of fraud at NatWest, said: "You are now more likely to be a victim of fraud in the UK than any other crime. It makes sense to take some simple steps to make yourself and your family more fraud proof."
He warned that other popular scams included fake Covid tax refund emails, texts and calls claiming the recipient was entitled to a support grant or tax rebate due to the pandemic.
The aim is that the recipient will provide personal details such as their name, date of birth, address and perhaps card details. With these details secured, they will either steal your money directly or will often call, pretending to be from your bank's fraud team to persuade you to either provide card reader codes or that you need to move your money to a new, safe account.
Consumers are being urged to report messages or emails like this to report@phishing.gov.uk
With more shopping taking place online, criminals have also been using fake DPD and Royal Mail emails to collect personal information which they then use to commit further fraud.
And as lockdown continues, NatWest and other bank customers are also reporting fake adverts on reputable sites such as Google, Facebook, eBay and Instagram.
To combat it, shoppers should try to only use websites they know and trust.
If you see a deal online that looks too good to be true from a website you've never heard of, do your homework; check what the merchant's refund policy is, do they have a landline to call if there is a problem, are there any negative reviews about them? If you have doubts, don't make the purchase.
If an online seller asks you to send money direct from your bank account to theirs, this is probably a scam. If they fail to deliver the goods, you will lose your money.
Don't give away your personal and bank details too easily. Criminals use online competitions or offers of free shopping vouchers as a way of harvesting information from their next victims.
Be sceptical of unsolicited phone calls, texts or emails asking for personal or bank details. The bank or the Police will never ask for a full PIN or password, card reader codes, or ask you to move money from your account.
Finally, do not recycle passwords and use a unique password for your bank accounts and your email account.
Register for free to continue reading
Registration is a free and easy way to support our truly independent journalism
By registering, you will also enjoy limited access to Premium articles, exclusive newsletters, commenting, and virtual events with our leading journalists
Already have an account? sign in
Register for free to continue reading
Registration is a free and easy way to support our truly independent journalism
By registering, you will also enjoy limited access to Premium articles, exclusive newsletters, commenting, and virtual events with our leading journalists
Already have an account? sign in
Join our new commenting forum
Join thought-provoking conversations, follow other Independent readers and see their replies