Why are house prices falling?
With house prices dropping at the fastest rate since 2009, here is a look at what is behind the latest market trends and what could be on the horizon.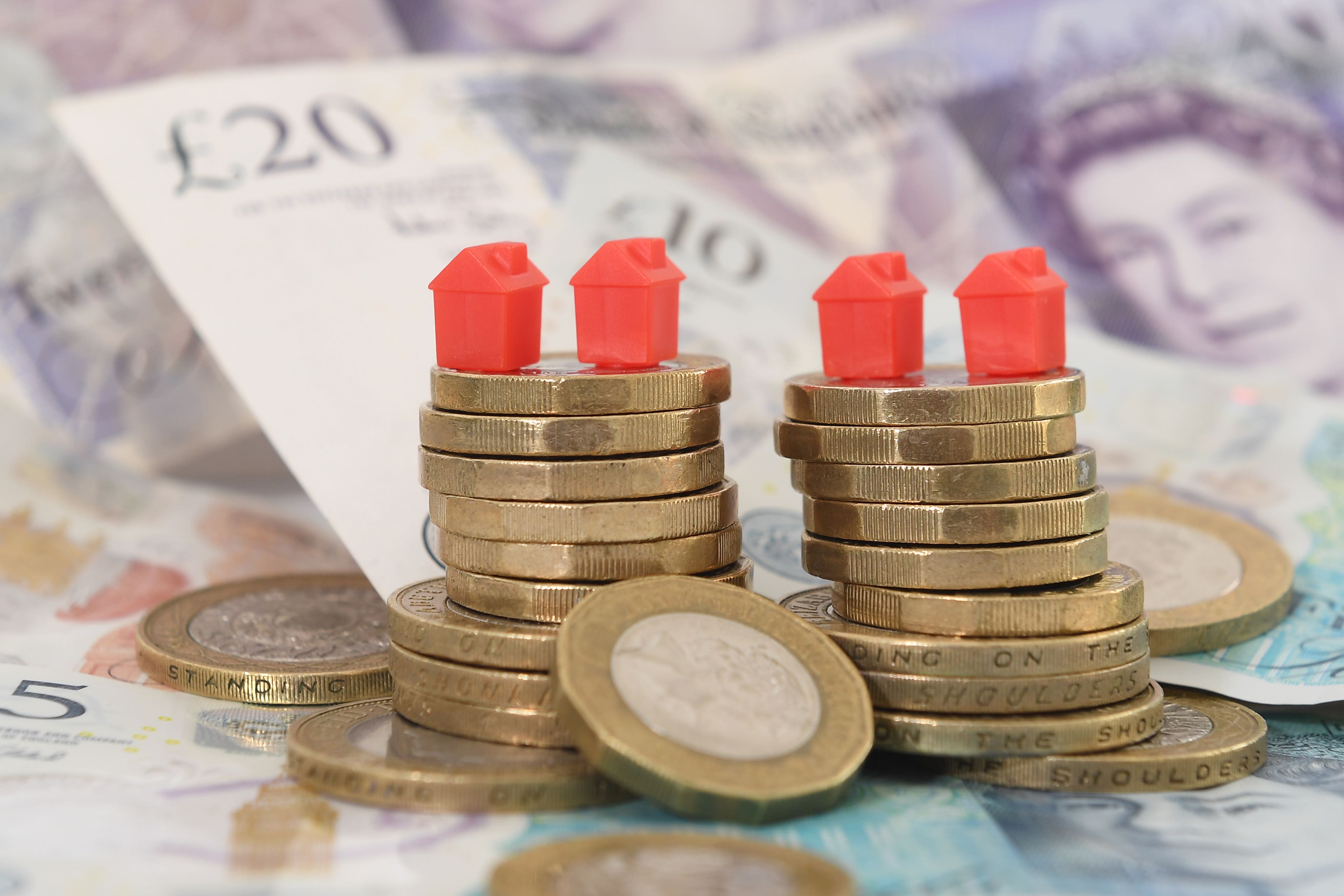 House prices are heading downwards after surging during the Covid-19 pandemic, according to recent housing market reports.
With Halifax reporting on Thursday that the average UK house price dropped by 4.6% in August, falling at the fastest rate since 2009, here is a look at what is happening in the market.
– What do the latest housing market figures show?
According to Halifax, year-on-year house price falls are now widespread across the UK. Across the UK as a whole, the average property value is around £14,000 less than it was a year earlier, according to the bank.
Halifax's findings follow similar findings from Nationwide Building Society last week. Nationwide also said that, according to its index, house prices are on the sharpest annual decline it has seen in 14 years.
– What is behind the price falls?
While there have recently been signs that some mortgage rates are settling down, rates are still significantly higher than they would have been a couple of years ago, making the cost of buying a home more expensive.
This means it has become more of a "buyers' market", with some sellers needing to adjust their expectations about the price they are likely to achieve.
Uncertainty about the wider economy may also be playing a part, with some buyers preferring to wait and see what happens.
– What are the factors supporting house prices?
Supply shortages will help to keep house prices up in popular areas, while wage growth has also been strong, bolstering buyers' incomes.
– Is the picture the same across the UK?
According to Halifax, while house prices are broadly falling across the UK, they are holding up better in some places than others.
In Scotland, prices are down by 0.6% compared with a year ago, while in south-east England they have plunged by 5.0%. With house prices in southern England often being higher than elsewhere in the UK, these homeowners often have to find particularly big deposits and pay large cash amounts each month towards their mortgage. They may have been particularly affected by the sharp rise in mortgage rates.
– Is my house now worth less than what I paid for it?
That will depend on when you bought it and what is happening in your local housing market.
It is also worth bearing in mind that, although house prices have been falling recently, Halifax says that the average UK house price remains around £40,000 – or 17% – above pre-pandemic levels.
Anyone with concerns about negative equity – when the amount they owe for their house is more than the property is worth – should speak to their lender.
Lenders are offering a range of support for those struggling with their mortgage payments, such as temporary switches to interest-only payments and extensions on mortgage terms.
– Could the housing market see more property chains breaking?
According to website and news agency Newspage, some experts believe gazundering could be a growing threat.
Gazundering happens when someone reduces their offer, having previously agreed a higher price.
Lewis Shaw, founder of Mansfield-based Shaw Financial Services told Newspage: "At the eleventh hour, buyers are trying to pull a fast one and that's crippling chains."
David White, of Chelmsford-based mortgage broker Simply Lending, told Newspage that mortgage rate volatility is also hitting chains hard, adding: "Two primary causes of chains breaking are the down-valuing of properties and fluctuating mortgage rates."
– What about renters?
House prices may be falling but rents are still generally going up, according to recent reports.
The higher mortgage rates being paid by landlords will filter through to rental prices. There have also been signs that the supply of rental homes is being squeezed, which could perhaps be a sign of some landlords selling up due to the squeeze on any profits they are making.
– What is next for the housing market?
Much of the hike in mortgage costs is still filtering through to households, as many people are on fixed-rate deals and are yet to re-mortgage on higher rates. Halifax suggests this lag could be a reason why house prices have been more resilient so far this year than expected.
Going forward, we may now be seeing a greater impact from higher mortgage costs flowing through to house prices, the bank suggests.
Further downward pressure on house prices is expected, going into next year, as people continue to adjust to higher mortgage rates.