Why binge watching box sets could improve your credit score
More than half of those using free Boost service 'will gain instant increase to their score'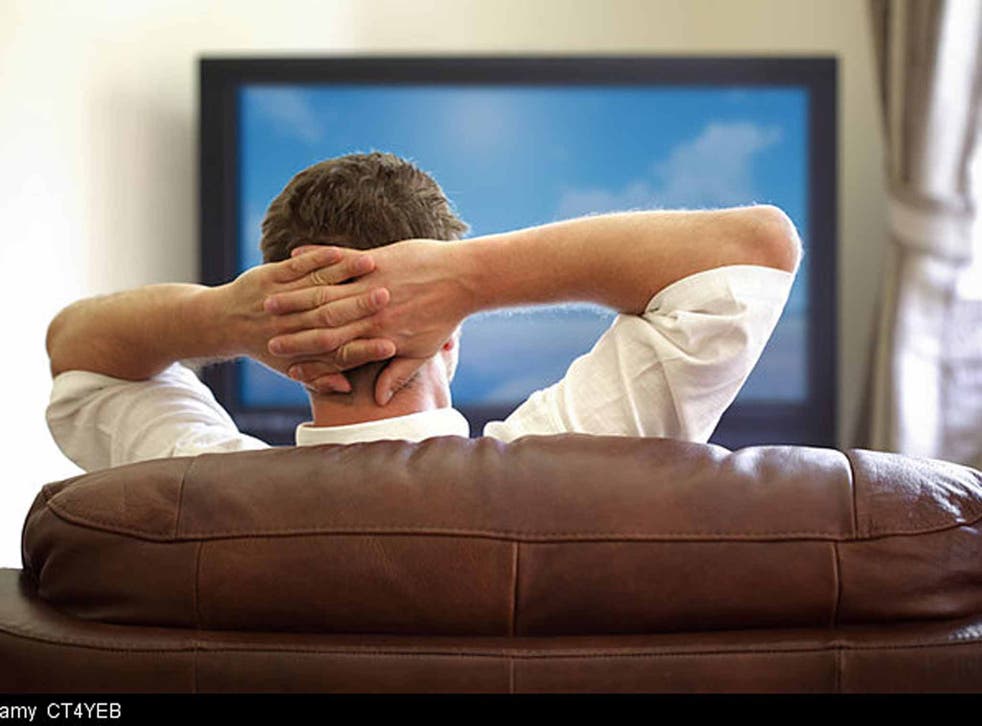 An estimated 17 million UK consumers could see instant improvements to their credit score as the types of financial products considered for their profiles broaden.
Information including a person's savings and investments, council tax payments and even video and music streaming payments like Netflix and Spotify will now be taken into consideration when calculating the credit scores for customers of credit agency Experian.
Initial analysis suggests more than half of those using the free Boost service will gain an instant increase to their score, with a maximum gain of 66 points available, when they voluntarily add new relevant and real-time information.
This includes general insights such as income and outgoing, as well as common payments that haven't previously been included in traditional credit scores. The agency has taken pains to reassure users that no-one's score will go down as a result of signing up to the new service.
The credit reporting industry has long been criticised by consumer groups for failing to portray a real-life snapshot of an individual's creditworthiness.
Generation Rent has fallen particularly foul of the failure to automatically include their rental payments in their credit report and subsequent score for example.
With its implications for mortgage lending criteria and costs when trying to step onto the housing ladder, Experian added rental payment histories to credit scores in 2018, followed by Equifax in March this year.
TransUnion, formerly Callcredit, the UK's other main credit reference agency has yet to confirm whether it will start to include these payments, despite the number of renters soaring across the UK. Think tank the Resolution Foundation reported that one in three millennials born in the 1980s and 1990s will never own their own home.
The widening view of consumers' data is largely possible to Open Banking technology which now allows financial institutions to share information about customers – with their permission – in a bid to help them get better deals on financial products through a thorough view of their financial position.
Clive Lawson, managing director for consumer services at Experian, said: "Access to credit is critical to keeping the economy going. By giving consumers more ways to improve their credit score, they are empowered to present the best possible version of themselves when applying for credit.
"Meanwhile, by providing broader, deeper insight into financial and credit histories, Experian Boost helps ensure lenders can provide affordable credit to more people. Crucially, this means Experian Boost further improves the accuracy of credit scoring, supporting fairer lending and including more people in the mainstream financial system."
The news comes as research from another credit reference agency, Credit Kudos, has found nearly one in five people in the UK say "they have never needed credit more than they do now".
Around 28 per cent of adults have had to increase their borrowing in order to cope with the financial disruption caused by Covid-19. Among 18-24 year olds, whose incomes and job prospects have been hardest hit as a demographic, the figure rises to 43 per cent.
Although many continue to be in need of additional credit, a third of adults are worried that credit has become less available during the crisis.
Meanwhile, Experian has also been in the news following a ruling last month by watchdog the Information Commissioner's Office (ICO) that the agency has been sharing the personal information of millions of people without consent.
As well as providing credit reports and scores, credit reference agencies are also data brokers, selling on customers' data.
The ICO decision follows a two-year investigation that found Experian, Equifax and TransUnion, which hold data on almost every UK-based adult, were involved in "systematic data protection failings" across the agencies' data broking businesses with the "invisible" processing of data that users were unaware was happening.
"The information the CRAs are privileged to hold for statutory credit reference purposes was unlawfully used by them in their capacity as a data broker, with poor regard for what people might want or expect," said information commissioner Elizabeth Denham at the time.
Equifax and TransUnion accepted the ICO's ruling and have withdrawn a number of services and products in response.
Though Experian had improved its practices, the ICO said fundamental changes to the way the agency handles data were needed otherwise it would inflict a fine. Experian has said it will appeal the decision.
"We believe the ICO's view goes beyond the legal requirements," the Dublin-based agency said in a statement it made last month.
"This interpretation also risks damaging the services that help consumers, thousands of small business and charities, especially as they try to recover from the Covid-19 crisis."
The business has nine months to sufficiently improve its data protection practices to the regulator's satisfaction or face fines of up to £20 million, or 4 per cent of its global turnover, whichever is greater.
Join our new commenting forum
Join thought-provoking conversations, follow other Independent readers and see their replies