Will Joint Equity be the key for first-time buyers or should they hold out for the Help to Buy Isa?
A new initiative is joining Help to Buy and shared ownership in helping those priced out of buying a home. Which scheme will work best, asks Iona Bain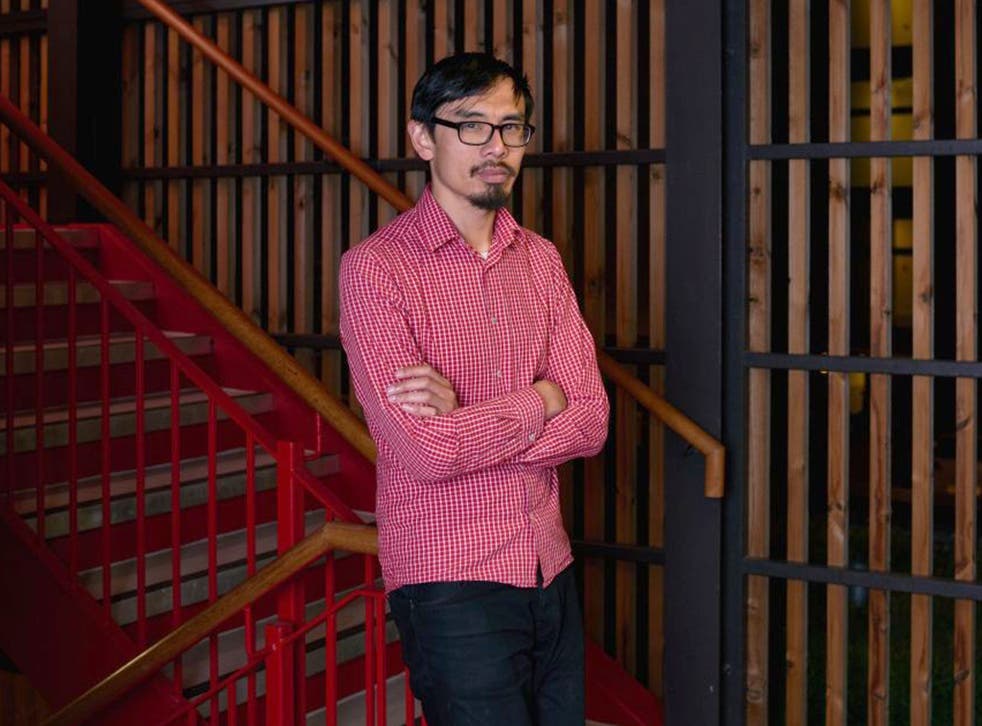 A new investment initiative is being launched for people who cannot afford to buy a home outright. The Joint Equity scheme comes just weeks before the Government's Help to Buy Isa goes on sale, adding to a growing menu of options for first-time buyers.
A spin on the shared-ownership model, it allows private tenants to buy a home with only a 5 per cent deposit and a mortgage worth 45 per cent. The rest of the equity will be supplied by bondholders, who will receive a return rising from 4.5 per cent to 6.5 per cent over the product's 25-year term.
Over time, buyers will pay back their mortgage plus an interest charge.
Available for homes worth under £250,000, a pilot for Joint Equity has been running over the past five years – and has helped 21 buyers get a home in Bedfordshire, Buckinghamshire and East Anglia.
Under the scheme, the homebuyer will see an independent mortgage adviser who considers all the options with them, including whether they can raise a 100 per cent mortgage elsewhere or qualify for housing association homes.
Meanwhile the bonds will be managed by a company called Ingman Capital Partners, which is regulated by the Financial Conduct Authority (FCA). It plans to raise £3.5m in a "mini bond" to allow between 48 and 50 properties to be purchased, with more bond issues to follow.
Patrick Connolly of the adviser Chase de Vere describes the mini-bond as "very interesting", but he also points to a downside: "The buyer potentially faces a mortgage arrangement with higher interest rates and less flexibility than could be obtained elsewhere."
Derek Stewart, managing partner at SAM Wealth in Glasgow, likes the fact that an independent mortgage adviser will help buyers explore all their options. He added, however: "As you only own 50 per cent of the property, it's going to be a while before you can afford the next step up."
This is one of the biggest criticisms of the long-established shared-equity model, along with high service charges from housing associations and the possibility of negative equity when builders offer subsidised loans. Shared equity allows you to buy at subsidised rates on new homes and "staircase" your way to full ownership, typically increasing your equity in increments of 10 per cent or more.
Stuart Gregory, managing director at Lentune Mortgage Consultancy, said: "The issues come up when you try to sell before you have reached full ownership, as not all buyers want to buy into the scheme."
So can you reduce the risks without higher deposits? "Save to buy" deposit accounts can provide access to a 95 per cent mortgage after a period of committed saving. Nationwide, Yorkshire/Clydesdale bank and Newcastle building society also offer up to £1,000 cashback as an incentive. But the savings rates are mediocre (between 0.5 and 2 per cent), while customers are pinned down to one provider's mortgage deals.
There is also peer-to-peer (P2P) lending, which in five years could raise £21,320 – nearly enough for a 10 per cent deposit on a home worth £215,000. To achieve that, buyers would need to start with £1,000 and lend a further £300 a month, according to the P2P lending service Zopa. The figures are based on a return of 5 per cent and a historic default rate of 0.6 per cent.
Andrew Hagger of the personal finance site MoneyComms.co.uk says buyers who do not mind waiting should hold out for the Help to Buy Isa, which launches on 1 December. "For every £200 you save, the Government will give you £50 towards a property. The maximum you can save is £12,000, so the bonus is £3,000 per saver, tax free."
So it would take only three years for a couple to reach £21,500 if both accumulated £8,200, plus the £2,050 bonus. "This is a no-risk strategy compared to the other options. But if you want your deposit sooner, you could consider having part Help to Buy Isa and part P2P savings – or even a regular saver account, with First Direct paying 6 per cent."
Help to Buy, where the Government lends 20 per cent of a property's value, is a well-trodden path as buyers only require a 5 per cent deposit. But it has been criticised for pumping up mortgage debt. A recent Freedom of Information request to the FCA revealed that one in seven first-time buyers took out "risky" mortgages in the first half of 2015, meaning they could struggle with repayments when interest rates rise.
So saving more for longer could be a smart move, according to Mr Gregory. "Simply put, the larger the deposit, the better the deal."
Case study: buying off-plan
The Help to Buy Isa will be irrelevant to those looking to buy now. But there are other, more immediate solutions. Musician Kerry Yong, 39, wanted to put down roots in Hackney, east London, after 13 years of renting.
I work in local schools and churches and I feel strongly about living in the community, but I'm unconvinced about shared ownership. It puts you in a situation where you have a financial obligation to a number of parties."
A friend told Kerry about a local site that was being developed for one-bed starter homes. With help from his parents – and a discount from the developer for buying off-plan – Kerry bought one of the properties just behind Hackney station from the developer, Pocket, for £241,000 – 20 per cent below market value.
"I had resigned myself to a life of renting until this opportunity came along. A small home appealed to me and I have all the space I need to live and work."
Register for free to continue reading
Registration is a free and easy way to support our truly independent journalism
By registering, you will also enjoy limited access to Premium articles, exclusive newsletters, commenting, and virtual events with our leading journalists
Already have an account? sign in
Join our new commenting forum
Join thought-provoking conversations, follow other Independent readers and see their replies