Winter deaths: the cold weather scandal that we must avoid
Thousands of older people living in the coldest homes are going without help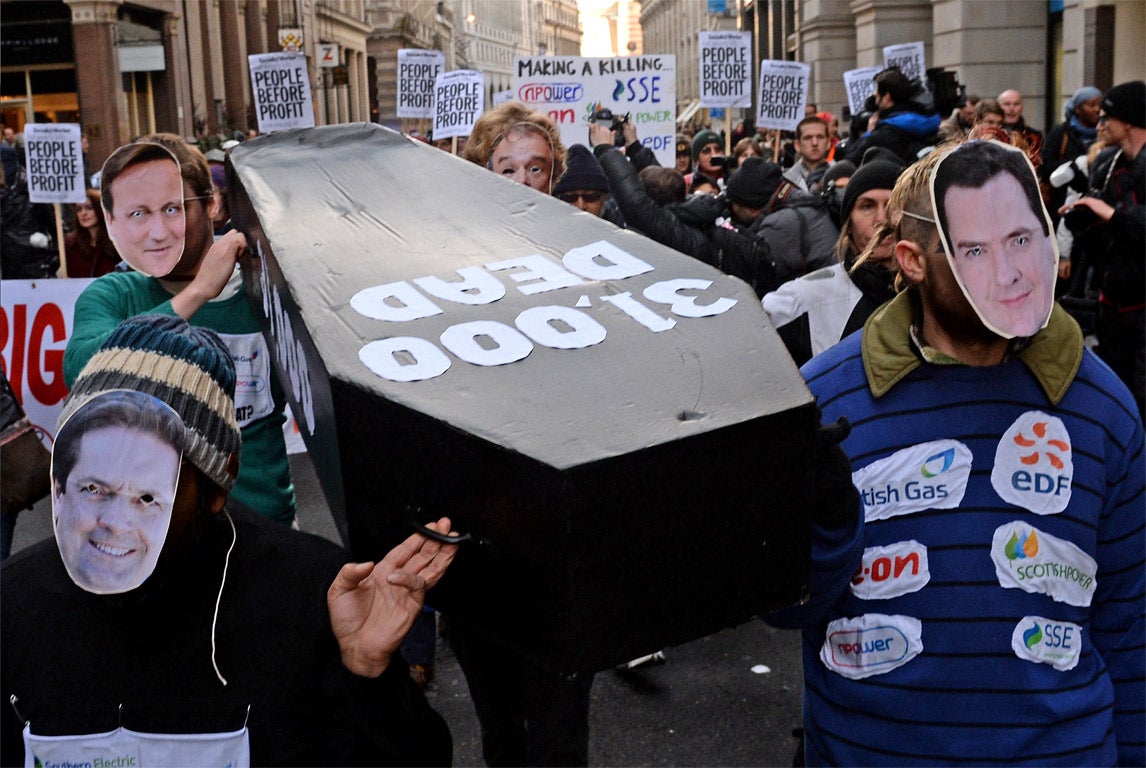 Can you imagine politicians putting on extra clothes or going without eating because they can't really afford to heat their home? I can't even imagine them doing either in their second home, irrespective of whether it's in their constituency or the one in London.
But for millions of people that's a crucial decision they have to make every winter and it's not a pleasant one. For vulnerable older people who can't afford to heat their homes properly, the consequences can be fatal.
Age UK has warned this week that thousands of older people living in the coldest homes in the country are going without help and have little hope for the future. Their plight has worsened following the closure of the Green Deal and the Government's lack of ambition around eradicating fuel poverty, the charity said.
It warned that the lack of a solution to our cold homes risks hitting the health and wellbeing of tens of thousands of older people.
On Wednesday – a few hours before the Chancellor makes his Autumn Statement – the ONS will reveal the 2014-15 winter death statistics, with the number of unnecessary winter deaths expected to be at their highest for 15 years.
If even one person dies this winter because they can't afford heat their home properly, then I believe that's scandalous. In fact the figure is likely to be thousands.
A campaigning group is heading to the House of Commons on Wednesday morning to raise awareness of the scandal. Fuel Poverty Action and Lambeth Pensioners Action Group believe things will only get worse this winter with the cuts both to welfare and insulation programmes.
In response they are planning to lobby MPs and "Warm Up" in the House of Commons. Their campaign says people who can't afford to heat their home "have a right to keep cosy in any public building".
If you agree, why not join in? They're meeting opposite Parliament in Westminster at College Green at 10am before heading into the House to make their important point.
Join our commenting forum
Join thought-provoking conversations, follow other Independent readers and see their replies