How and why women must protect their financial affairs
The pandemic has heightened the vulnerabilities of women's finances, but what kind of financial protection is the best way to safeguard your future?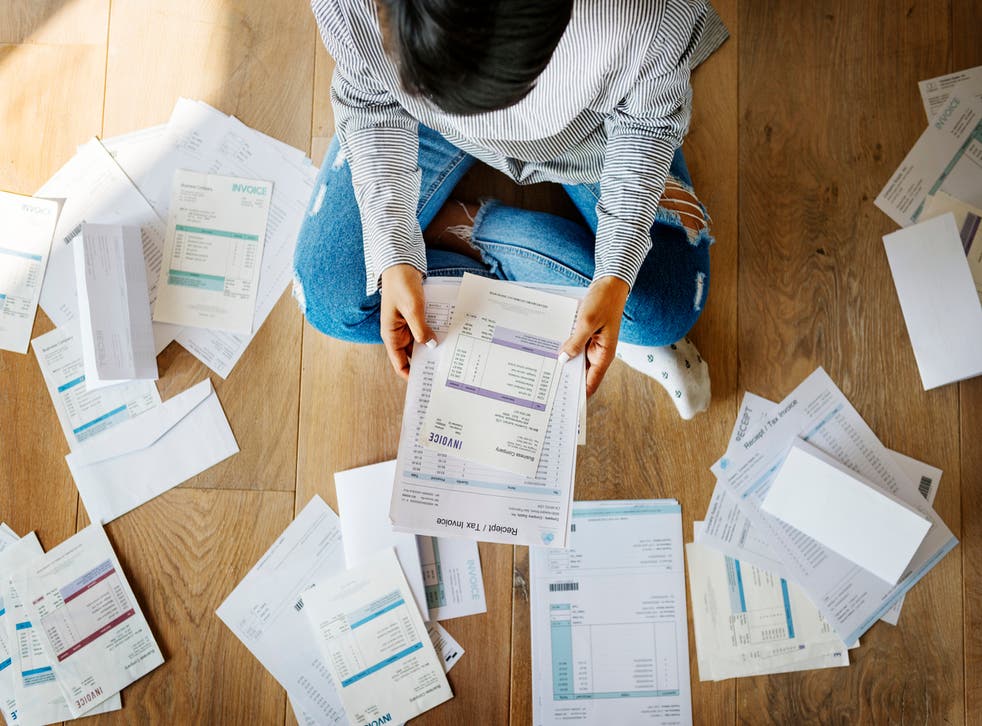 Children are back at school and many parents, especially mothers, are now able to return to their day jobs, after a year of also taking on homeschooling and extra childcare duties.
It's almost a year since the first Covid lockdown and women's jobs have been disproportionately affected during this time.
And yet there are no movements from the government to offer extra support or protection for women.
There was no mention of any financial measures to help women in last week's Budget – although it was chancellor Rishi Sunak who recently specifically mentioned the work "mums" had done over the past year.
So, how can women protect themselves and their families, both now and in the future? Financial protection, such as life insurance and critical illness policies, are one way to do this.
Traditionally men have been far more likely to take these policies out than women. But even though this gap is narrowing, the past year has taught us how important it is that women are protected.
We know they are more likely to be in industries vulnerable to factors like the pandemic or economic recessions, generally earn less than men, and are usually the main carer givers to children or elderly relations – so surely this kind of protection should benefit them most.
Debbie Kennedy, protection director for the insurer LV, comments: "Women have been disproportionately affected by the Covid-19 pandemic with lockdowns affecting many households and businesses across the country.
"However, recent months have highlighted the importance of financial resilience and maintaining a steady income. Despite growing awareness of the benefits of protection insurance, 56 per cent of women surveyed had not considered taking out an income protection or life insurance policy.
"The protection insurance industry should ensure that the right mix of products and services are accessible and affordable for women."
Is it a case of women earning less and therefore not being able to afford to buy protection policies, is it a lack of understanding of what kind of protection is available to them and why they need it, or are they just being overlooked by providers?
Sian Fisher, chief executive officer for the Chartered Insurance Institute, said: "Several factors have resulted in women typically being less protected than men.
"Research by Iress in 2019 showed the average sum assured over a three-year period for critical illness cover for men was £10,985.88, while for women it was £5,790.17.
"A main cause of the gender protection gap is the structural inequalities which promote pay and pension gaps between men and women. However, at the heart of this also lies a lack of understanding among families of the levels of unpaid care women provide, as well as the price they would have to pay if they were no longer able to deliver those services."
When looking at customer data from the big insurers, the numbers for women and men taking out policies are broadly similar.
However, while there is less of a gap in the numbers of policies being taken out by men and women, the amount of money being insured still differs.
Figures from the insurer Swiss Re show that in 2019 men took out an average of £177,340 worth of cover when they bought life insurance with critical illness, compared to £141,738 for women.
It's also worth looking at why people claim on protection policies. At Aviva, cancer was the main cause of claim for women, and 78 per cent of Aviva's critical illness claims were made by women because of a cancer diagnosis, compared to 49 per cent of men.
Jacqueline Kerwood, protection manager at Aviva, said: "Fewer women tend to have protection policies compared to men, but the need for women to protect themselves is incredibly important when you consider our claims statistics.
"We would urge more women to think about the value of protection and their own financial resilience. Having the right protection in place not only gives peace of mind but also provides access to valuable wellbeing and support services to help people manage their own health."
When it comes to financial protection, there are lots of options and it can be confusing to know what policies to buy, and how much cover is needed.
It's also not something everyone needs – and there are other options when it comes to financial protection.
Putting money away into a savings account paying interest and creating a nest egg to fall back on is one way to provide you and your family with a backup. While for long-term financial planning there's also creating a will and paying into a pension.
When it comes to insurance, there's also the unwillingness to pay out for a policy you don't really want to ever cash in on. No one wants to think about dying and leaving children behind or becoming seriously ill and not being able to work again.
But according to the Child Bereavement Network, a parent dies every 22 minutes leaving a dependent child behind. Having a policy in place is one way to safeguard your own future, and to make something distressing slightly more manageable.
The cost of any insurance policy is dependent upon the person buying the policy and the amount of cover they would like.
For a rough idea on cost, the average life insurance policy providing £100,000 of cover is £10.96 per month, according to data from MoneySuperMarket. It also says when adding critical illness cover, the average cost for someone aged between 30 and 39 is £14.97 a month (compared with £7.93 per month without it).
Life insurance pays out a lump sum of money to dependents who are left behind when someone dies. This money can go towards anything from paying for housing to childcare costs.
Then there's the policies that can pay out a lump sum – or regular income – if you're unable to work including critical illness and income protection.
Emma Walker, chief marketing officer at LifeSearch explains: "Life cover pays out if you die, critical illness pays out upon diagnosis of a serious illness – such as cancer or stroke, and income protection pays a tax-free income potentially until retirement if you are unable to work due to illness or injury.
"What can vary is that females usually live longer on average than men – six to eight years longer on average – and some specific conditions on critical illness policies, such as breast cancer or prostate cancer for example, will vary from one insurer to the next."
We know childcare, and caring responsibilities in general, usually fall on mothers and this could also be a reason why women who are working less, or those who have taken a career break to look after children, are overlooked when it comes to protection insurance.
Kathryn Knowles, protection adviser at the insurer Cura, said: "I think there is still the perception that the stay-at-home parent brings less to the household. I think it really surprises people when you show the costs that they may face if that person was no longer around.
"There is definitely a shift in the financial value that women assign to themselves, but it's still not happening quickly enough. We need to educate women from a young age, in school and college about the steps they can take, to be financially independent."
Join our new commenting forum
Join thought-provoking conversations, follow other Independent readers and see their replies