From banks to the Queen, the best of my worst moods in 2015
Jessica Ennis-Hill is basically just there  to make us financially sleepy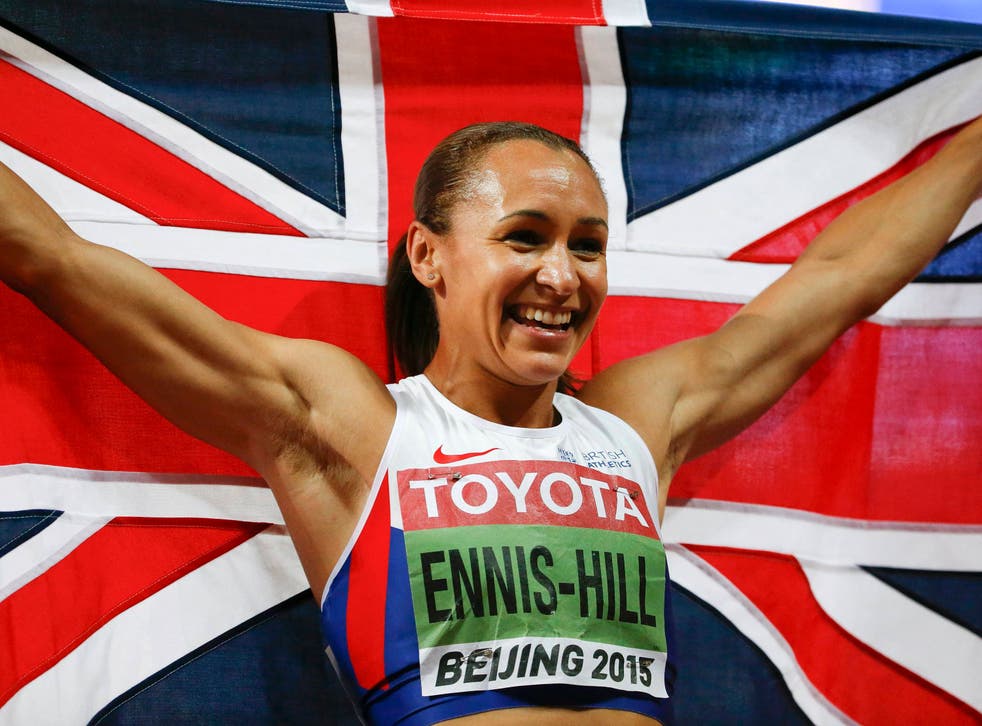 In the same way Father Christmas must worry that all of those mince pies are going to one day catch up with his hips and make the next chimney just one damned brick too narrow, I admit I am a bit concerned that all I seem to do during the festive season is rehash old columns and hope no one calls the journalism police.
But then I remember that I'll be in here working on Christmas Day and the guilt melts. So here I re-present my annual round-up of the best bits of whatever under-educated, overly elaborate prose I got away with submitting this year.
In January, my bank bore the brunt
I'm beginning to get a little cross just thinking about my current account, so I should probably try to picture Jessica Ennis-Hill. Although she was chosen to front adverts for my bank, Santander, because of her enormous success at the London Olympics, I suggest another reason for her figurehead status is her somewhat soporific presentation. She's basically just there to make us financially sleepy. Of course, it could be that they only ever seem to ask her about her banking choices when she has run up some bleak Yorkshire hillside and her speech has got a bit slurry due to the sleet battering her face.
In February I dispensed with any ideas of peace and love and railed against those folk who will always bear the acronym PITA (pain in the arse)
Then there was the first London-based PITA I encountered when I moved down from the old country. This was a woman in possession of undoubtedly the most nasal Estuary whine ever to sully human ears. She would spend hours talking about "last night's Corro" (Coronation Street) and I would spend all day fantasising about ways to do her in with a spade and then utilise the self-same implement to hide her (probably still talking) corpse.
Then there was the maniacal desk-drummer. And the persistent orange-eater. And the coffee-slurper. And the leopard-print tooth sucker. Now that I write them down, it really is quite a list. If I get any more intolerant, I'll be forced to get a job on the Daily Mail.
March came and one of my few artistic contributions was to comment on the redesign of the Queen's face on our coins
Our monarch has undergone a reimagining in metal, with her coin-etched countenance getting a bit of a rejig. I wonder why they bother. It's not like back in the muddy medieval past when people only knew what their ruler looked like from his or her image on a groat. Nowadays punters who meet the Queen are hardly going to look from her to the pound coin in their hand and exclaim: "Wait a minute! This doesn't look anything like you! You're much taller!"
Join our new commenting forum
Join thought-provoking conversations, follow other Independent readers and see their replies