A glass of red wine a day could be good for those with type 2 diabetes, research suggests
Red wine drinkers had healthier blood fat profiles and greater amounts of 'good cholesterol'
Samuel Osborne
Tuesday 13 October 2015 10:20 Comments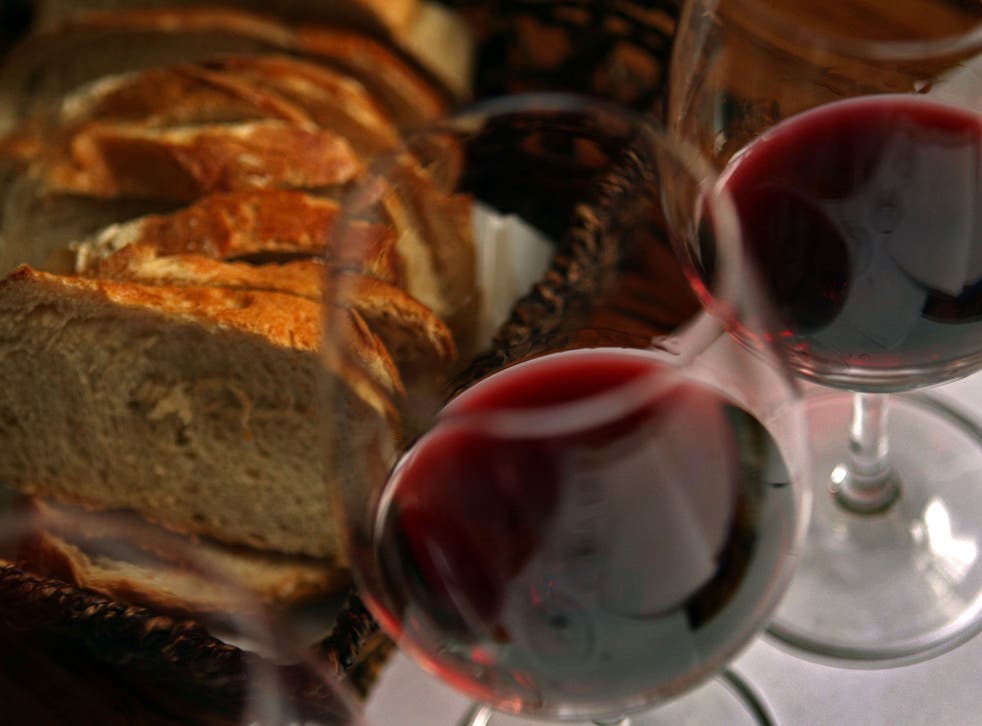 Drinking a glass of wine with dinner every day may lead to healthier hearts and better cholesterol levels in people with type 2 diabetes, new research suggests.
The study found those who have a regular glass of red wine with their evening meal had healthier blood fat profiles, including a greater amount of "good" cholesterol, than those who drank mineral water or white wine instead.
The research, published in the journal Annals of Internal Medicine, followed 224 participants with type 2 diabetes, which is linked to obesity.
The participants, who generally abstained from alcohol, were randomly assigned 150 millilitres of water, white wine or red wine to drink with their evening meal over two years.
Health news in pictures

Show all 40
Researchers suggested the findings were the result of antioxidants in dark grapes called phenols.
Lead scientist Professor Iris Shai, from Ben-Gurion University of the Negev in Israel, said: "The differences found between red and white wine were opposed to our original hypothesis that the beneficial effects of wine are mediated predominantly by the alcohol."
However, both red and white wine were found to improve sugar control among those carrying genes that helped them metabolise alcohol slowly.
One in five participants was identified as a fast alcohol-metaboliser through genetic tests.
Professor Shai added: "Red wine was found to be superior in improving overall metabolic profiles.
"Initiating moderate wine intake, especially red wine, among well-controlled diabetics, as part of a healthy diet, is apparently safe, and modestly decreases cardio-metabolic risk.
"The differential genetic effects that were found may assist in identifying diabetic patients in whom moderate wine consumption may induce greater clinical benefit."
Register for free to continue reading
Registration is a free and easy way to support our truly independent journalism
By registering, you will also enjoy limited access to Premium articles, exclusive newsletters, commenting, and virtual events with our leading journalists
Already have an account? sign in
Join our new commenting forum
Join thought-provoking conversations, follow other Independent readers and see their replies