Airlines warned over Russian cruise missiles being fired at Syria
The missiles, fired from the Caspian Sea, are crossing airspace used by the airlines to fly to Asia and the Far East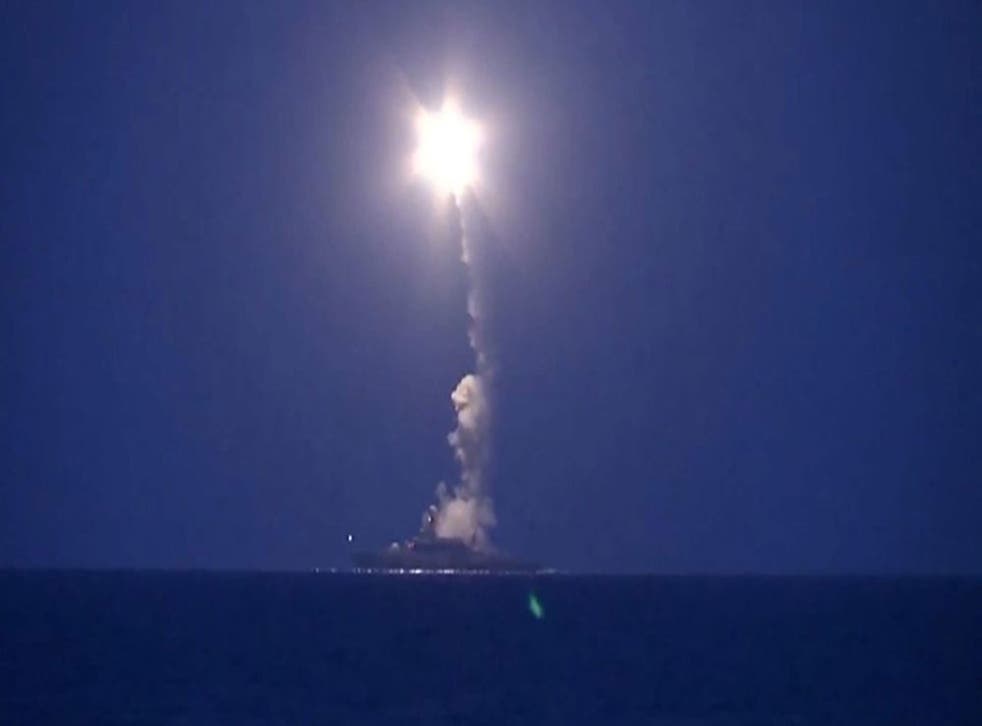 Commercial flights are under threat from Russian cruise missiles being fired at Syria, European airlines are being warned by aviation experts.
The missiles, fired from the Caspian Sea, are crossing airspace used by the airlines to fly to Asia and the Far East, according to a bulletin issued by EASA, the EU's flight safety regulator.
British Airways has said it was aware of the bulletin and said it would "never fly in airspace unless we were satisfied that it was safe to do so", while airlines including Air France reportedly changed flight routes over the region to avoid the area, beginning on Monday.
It raises further questions about the safety of commercial airliners flying over warzones, as Dutch safety investigators prepare to publish their report into the downing of Malaysian Airlines flight MH17 as it flew over Ukraine, killing all 283 people on board.
The bulletin, sent to airlines by the European Aviation Safety Agency, said: "EASA was informed from public sources of several launches of missiles from warships, located in the Caspian Sea …
"Before reaching Syria, such missiles are necessarily crossing the airspace above Caspian Sea, Iran and Iraq, below flight routes which are used by commercial transport aeroplanes."
The bulletin did not contain recommendations, and said that it was issued to "inform airspace users about the hazard" of the missiles, fired by Russia on 6 and 7 October. It added that the warning would be amended "if more information is received related to that situation".
Four Russian warships launched 26 cruise missiles from the Caspian on October 7, part of its campaign to reinforce the position of Syrian president Bashar al-Assad.
A spokesman for British Airways told the Daily Telegraph that "depending on a number of factors, but our highest and first priority is always the safety of our customers and crew".
He added: "We have regular meetings with the UK Government, security agencies and international aviation organisations and we will adjust our flight plans as appropriate.
"We would never fly in airspace unless we were satisfied that it was safe to do so."
Register for free to continue reading
Registration is a free and easy way to support our truly independent journalism
By registering, you will also enjoy limited access to Premium articles, exclusive newsletters, commenting, and virtual events with our leading journalists
Already have an account? sign in
Register for free to continue reading
Registration is a free and easy way to support our truly independent journalism
By registering, you will also enjoy limited access to Premium articles, exclusive newsletters, commenting, and virtual events with our leading journalists
Already have an account? sign in
Join our new commenting forum
Join thought-provoking conversations, follow other Independent readers and see their replies