Angels pick up reliever Strickland from Rays
Looking to bolster the majors' worst pitching staff, the Los Angeles Angels have acquired right-handed reliever Hunter Strickland from the Tampa Bay Rays for a player to be named or cash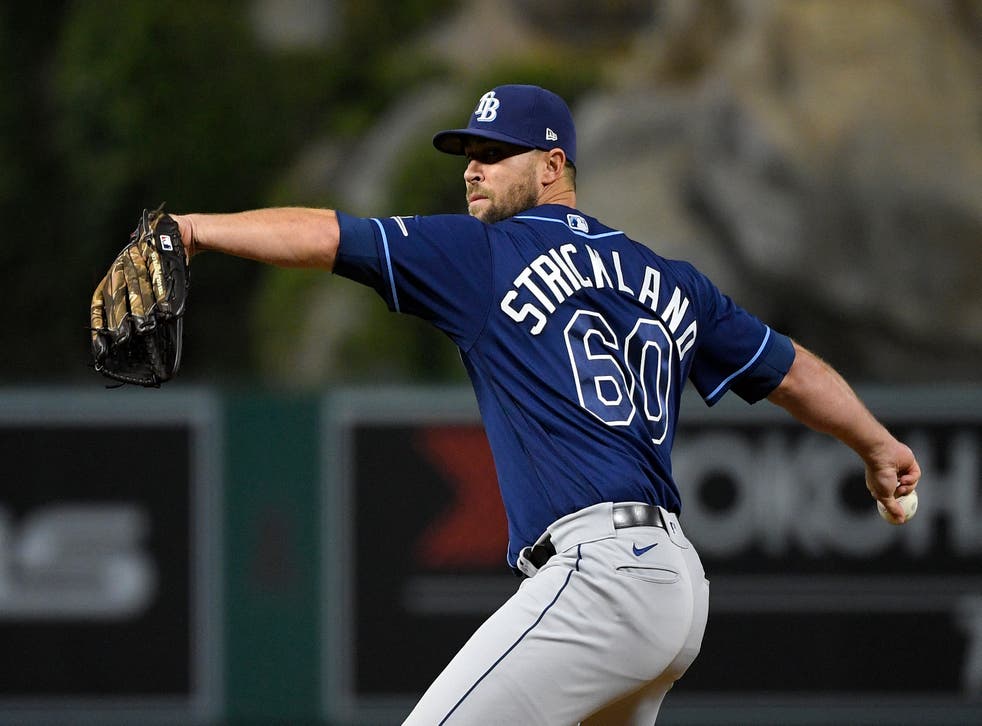 Looking to bolster the majors' worst pitching staff, the Los Angeles Angels acquired right-handed reliever Hunter Strickland from the Tampa Bay Rays on Saturday for a player to be named or cash.
The 32-year-old Strickland has a 1.69 ERA in 16 innings with the Rays this season.
The Angels (16-21) entered the day with a majors' worst 5.21 ERA and have lost three straight, sitting a season-low five games under .500.
Strickland owns a 16-16 record with a 3.14 ERA in his eight seasons in the big leagues.
___
More AP MLB: https://apnews.com/MLB and https://twitter.com/AP_Sports
Register for free to continue reading
Registration is a free and easy way to support our truly independent journalism
By registering, you will also enjoy limited access to Premium articles, exclusive newsletters, commenting, and virtual events with our leading journalists
Already have an account? sign in
Register for free to continue reading
Registration is a free and easy way to support our truly independent journalism
By registering, you will also enjoy limited access to Premium articles, exclusive newsletters, commenting, and virtual events with our leading journalists
Already have an account? sign in