Judge orders Louisiana to remove incarcerated youths from the state's maximum-security adult prison
A federal judge has ruled that incarcerated youths be removed from a temporary lockup at a former death row building in Louisiana's adult maximum-security prison by Sept. 15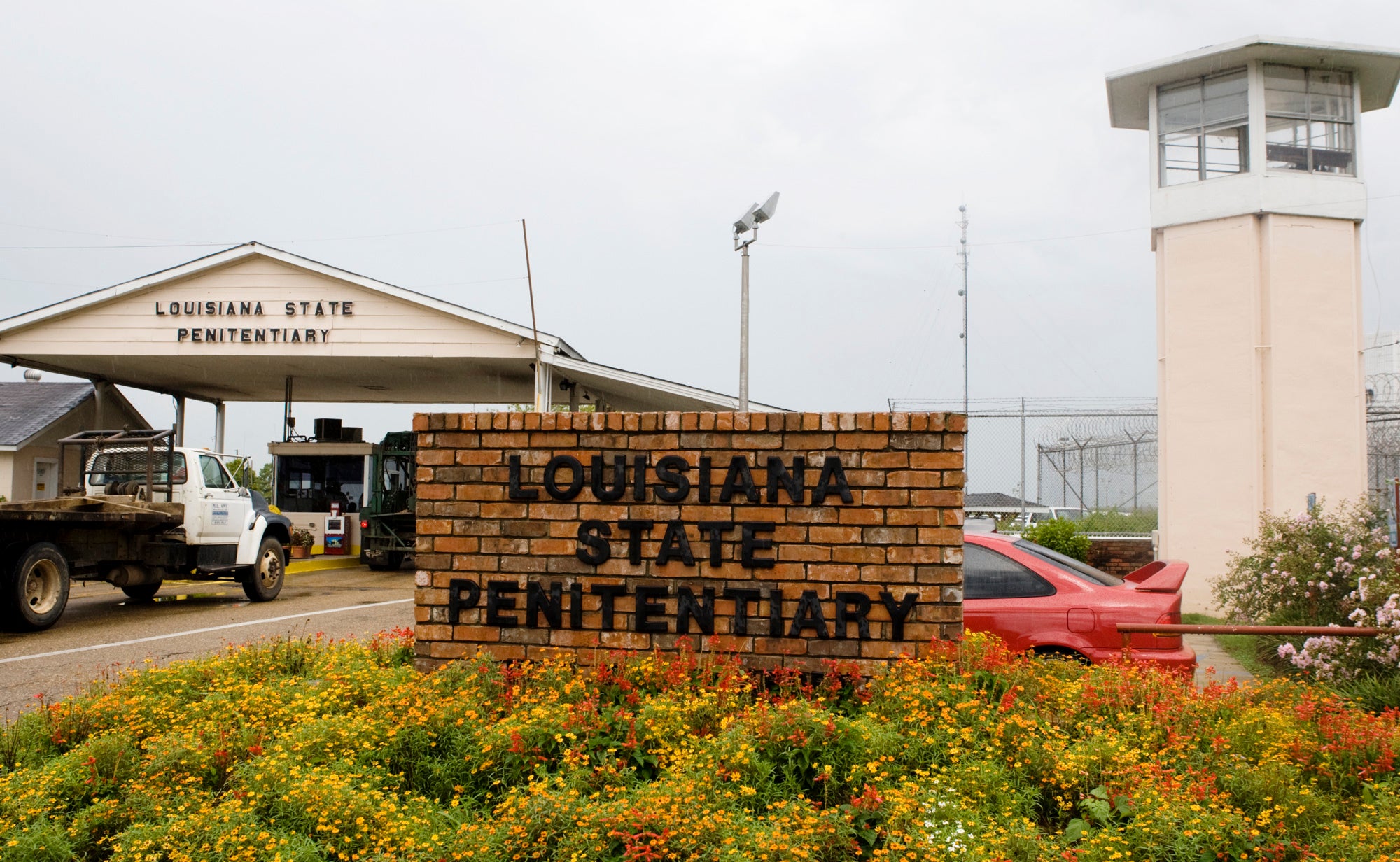 A federal judge on Friday ordered that incarcerated youths be removed from a temporary lockup at a former death row building in Louisiana's adult maximum-security prison by Sept. 15 after critics argued the youths are kept in unsafe conditions and don't receive adequate schooling or mental health services.
Juvenile detainees and their advocates allege that youths have been held in harmful conditions at the Louisiana State Penitentiary at Angola, suffering through dangerous heat waves, extended confinement to their cells, foul water and inadequate schooling.
Proponents have argued that the space is needed to house "high-risk" aggressive youths, many of whom have been involved in violent incidents at other detention facilities, and that locking them up at the adult prison keeps the community safe.
Attorneys said U.S. District Judge Shelly Dick, who ruled from the bench in a Friday morning hearing, found that conditions at Angola were unconstitutional and that state officials had broken promises to provide young detainees with education and mental health treatment.
"We're relieved," said David Utter, one of the attorneys who sued the state over the transfer of juveniles to the Angola facility. "We knew that this was a really bad move that hurt kids. It gives us no pleasure in being right."
An attorney for state officials said they will ask Dick to pause her ruling while they prepare to go to the 5th U.S. Circuit Court of Appeals in New Orleans.
"Obviously, we disagree with the court's ruling," attorney Connell Archey said in a telephone interview. He said the state takes issue with many of Dick's findings, including her determination that youths at the prison aren't receiving an adequate education.
"This is about going forward and we have fully staffed education right now. We have special education services as well," Archey said.
He also objected to the plaintiffs and the judge characterizing the restriction of juveniles to their cells for the safety of guards and others as solitary confinement. "They have the ... staff right there with them, and their job is to interact with the youth, to mentor, to coach, to counsel."
Since August, Dick has heard testimony — from facility staff, teachers, the head of Louisiana's Office of Juvenile Justice and the creator of the incarceration program — about day-to-day life at Angola. Attorneys working with the American Civil Liberties Union, representing incarcerated youths who filed a lawsuit against the state, painted a picture of unacceptable conditions in the lockup.
Juvenile inmates were first transferred to Angola -- one of the largest maximum-security prisons in the country, which has been dubbed by some as the "Alcatraz of the South" — in October, following concerns about a lack of capacity, safety and service plaguing youth detention centers.
Problems at the youth detention centers reached a boiling point in summer 2022 after a riot and multiple escapes, including one that allegedly ended with a violent carjacking, at facility in suburban New Orleans. Residents in the surrounding area said they were living in fear and called for change.
Youths at Angola are held in single cells in a building separate from the adult prison population. For multiple weeks, half of their school day was conducted from inside the cells. As of late August, 15 youths were housed in the facility, but as many as 70 or 80 have passed through, according to attorneys working with the ACLU.
Inside the small cells are a bed, toilet, faucet and two shelves. Outside is a TV, which they can watch during recreation time. Youths eat breakfast and some dinners in their cells.
Louisiana officials said the plan to transfer some youths to Angola was intended to reduce the youth detainee population at other troubled facilities until new, more secure ones can be built or renovated. The transfers were supposed be a short-term fix, with a goal of moving youths from Angola to a new secure facility in Monroe by spring 2023. However, the timeline has been pushed back to November.
Since opening the youth lockup at Angola, officials from Louisiana's Office of Juvenile Justice say riots and escapes have decreased.
In a July court filing, youth advocates argued that the state failed to provide constitutionally acceptable conditions at the facility in southeast Louisiana. The document noted youths — mostly Black males, according to the lawsuit — were held in a building that was not air conditioned. It cited weather data indicating outside heat-index values at the prison regularly surpassed 100 degrees Fahrenheit (38 degrees Celsius) and sometimes 130 degrees F (54 degrees C).
Dick's ruling is a reversal from the stance she took nearly a year ago, when opponents of the temporary lockup sought to block the Angola transfers. At the time, Dick said, "while locking children in cells at night at Angola is untenable, the threat of harm the youngsters present to themselves, and others, is intolerable."
___
McGill reported from New Orleans.