Thousands of doctors plan to walk off job again in England
The British public health system is warning that a planned four-day strike by tens of thousands of doctors could lead to the postponement of a quarter-million medical appointments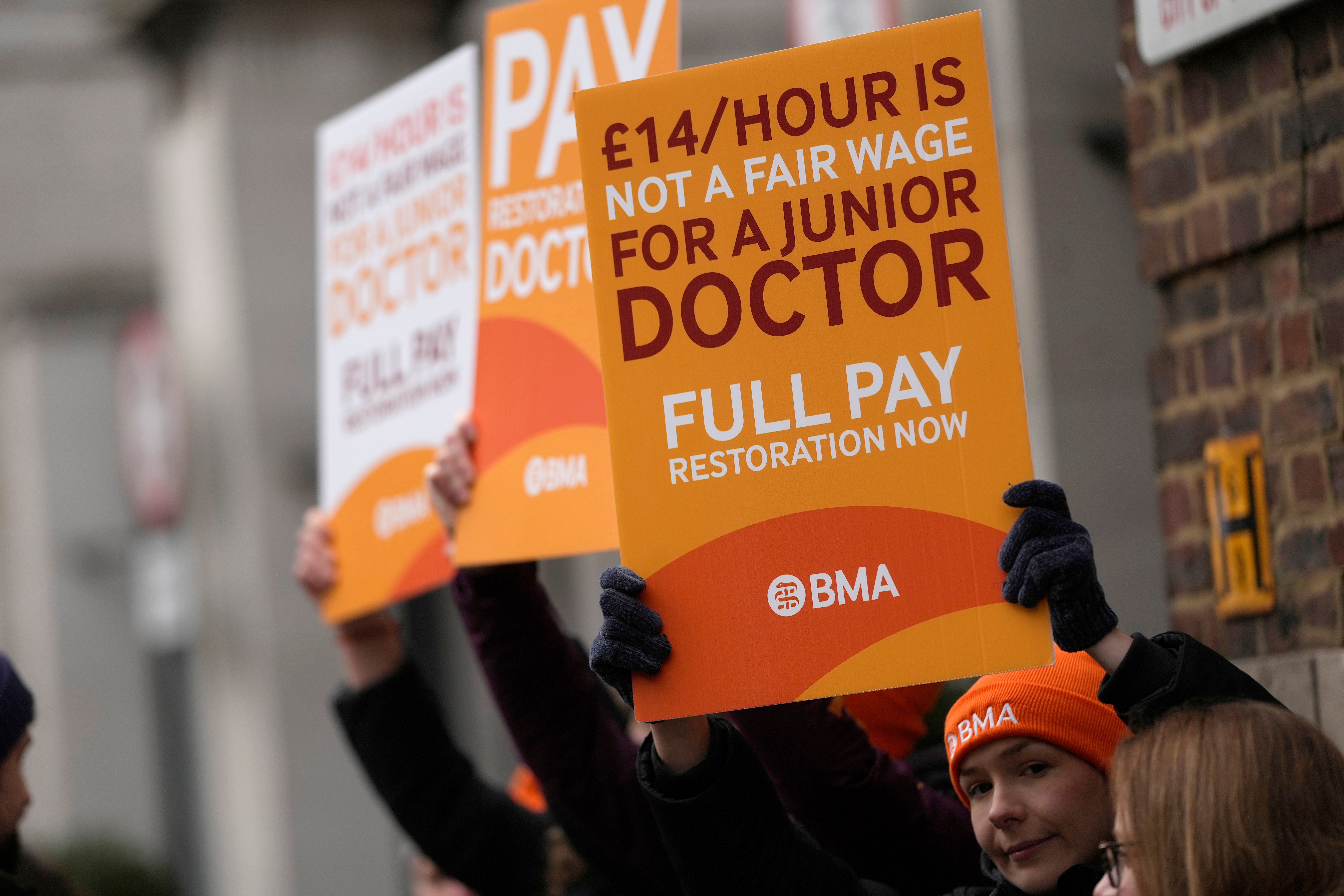 A four-day strike planned by tens of thousands of doctors in England next week could lead to the postponement of a quarter-million medical appointments, a National Health Service official said Saturday.
Dr. Layla McCay, policy director at the NHS Confederation, said the impact is expected to be far greater than a three-day walkout last month by doctors early in their career that led to 175,000 appointments and procedures being postponed.
"The impact is going to be so significant that this one is likely to have impact on patient safety, and that is a huge concern for every health care leader," McCay told BBC Radio 4.
The strike planned for Tuesday by so-called junior doctors would be the latest in a wave of disruptive labor actions by public sector workers demanding pay hikes to offset inflation that exceeds 10%. A cost-of-living crisis driven by sharp food and energy price increases has left people struggling to pay bills as union wages have fallen in real terms over the past decade.
Last week, passport office workers began a five-week strike and security officers at Heathrow Airport walked off the job for 10 days. Strikes by train and bus drivers, postal workers, ambulance drivers and nurses have created havoc for Britons.
Teachers who recently rejected a pay raise as unacceptable plan to stage strikes April 27 and May 2, further inconveniencing parents and pupils.
The British Medical Association said junior doctors have lost more than 26% in pay in real terms over the past 15 years. The union said the strikes could be avoided if the government makes a reasonable offer.
The Department of Health and Social Care has insisted that strikes be called off before negotiations can take place.