Bo Goldman, Oscar-winning screenwriter of 'One Flew Over the Cuckoo's Nest', dies at 90
Bo Goldman, who penned the Oscar-winning scripts to "One Flew Over the Cuckoo's Nest" and "Melvin and Howard" and whose textured, empathy-rich screenplays made him one of Hollywood's finest writers, has died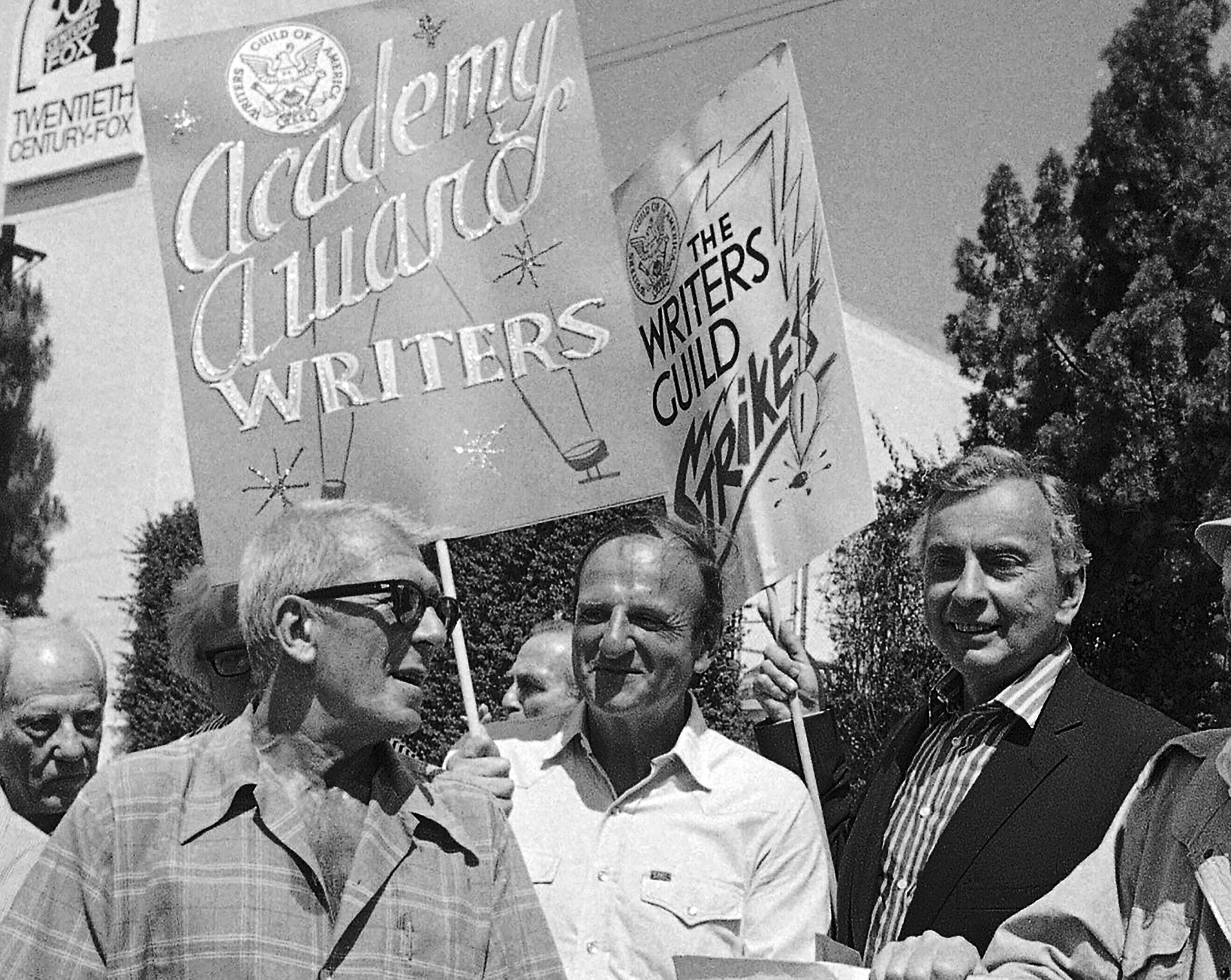 Bo Goldman, who penned the Oscar-winning scripts to "One Flew Over the Cuckoo's Nest" and "Melvin and Howard" and whose textured, empathy-rich screenplays made him one of Hollywood's finest writers, has died. He was 90.
Goldman died Tuesday in Helendale, Calif., his son-in-law, the director Todd Field, said. No details on the cause of death were given.
It wasn't until Goldman was in his 40s, after years of struggle as a playwright, that he found success in Hollywood. In 1975, he adapted Ken Kesey's "One Flew Over the Cuckoo's Nest" for his first film credit. The film, directed by Miloš Forman and starring Jack Nicholson as a patient in a psychiatric ward, won best picture at the Oscars and best adapted screenplay for Goldman and Lawrence Hauben.
Five years later, Goldman won again for Jonathan Demme's "Melvin and Howard," based on a luckless Utah gas station owner named Melvin Dummar who claims to be a beneficiary of Howard Hughes after the billionaire's death.
Those screenplays and more – the family drama "Shoot the Moon"; "The Rose," with Bette Midler; "Scent of a Woman," with Al Pacino – made Goldman a widely considered master of screenwriting along with contemporaries like Billy Wilder and Paddy Chayefsky. Goldman said he thought of himself as a dramatist who happened to write screenplays. "I'm a screenplaywright," he said.
"If there is a train of thought that runs through my work, it is a yearning, a longing to make the people real and capture their lives on the screen," Goldman told The Washington Post in 1982. "I think there is nothing more fulfilling in the world than to see your view of life realized in art. For me, film is unique; it has a peculiar quality for recreating life. I find life so wonderful, that to try to capture it in art is like trying to catch starlight."
Robert Spencer Goldman was born on Sept. 10, 1932, in New York, the son of an enormously wealthy businessman, Julian Goldman. His father's clothing chain at one point had nationwide locations. He produced Broadway shows. Franklin Roosevelt was his attorney. But the Wall Street crash of 1929 wiped him out. At his death, he retained only one store. As a young adult, Goldman learned that his father had had another family and never wed his mother.
"My father was a ghetto kid who went from rags to riches, then lost everything, and having committed my life to mimic him in nothing, I am convinced I will equal him in this one respect: his ending, a downward spiral into two dingy rooms in a residential hotel and bankruptcy," Goldman wrote in a 1981 essay in The New York Times.
Attending Princeton, Goldman wrote for the Princeton Triangle Club, a theater troupe. He dropped the second "b" in Bob after a college paper accidentally left it off. He liked Bo and kept the name.
After serving three years in the Pacific during World War II, Goldman's first play, "First Impressions," was produced when he was 25. (Goldman was a lyricist.) It starred Farley Granger and Polly Bergen, but reviews were poor and it was judged a flop. Goldman then toiled for years trying to get his Civil War musical, "Hurrah, Boys, Hurrah," mounted.
In that time, Goldman worked intermittently in television, but the years were painfully lean. Poverty, he wrote, "lurks for me in the ring of every telephone call, at each mail delivery." In 1954, Goldman had married Mabel Rathbun Ashforth, and they had six children together.
"There's a line in 'Melvin and Howard,' where Mary says of Melvin, 'He can't make any money and it makes him feel bad.'" Goldman later recounted. "I couldn't support my family and I felt lousy about it."
Things changed after Goldman wrote his first screenplay, "Shoot the Moon," about a mother of four whose husband has an affair with a younger woman. Producers throughout Hollywood turned him down, but Forman read it and hired Goldman to rewrite "One Flew Over the Cuckoo's Nest."
"He said, 'What would you do with this script?" Goldman recalled to the Writers Guild years later. "The first thing I remember saying is that McMurphy (Nicholson) should come in and kiss the admitting officers."
The film's massive success — it also won Oscars for Forman, Nicholson and Louise Fletcher — was the breakthrough Goldman had long awaited, though he considered it a qualified victory. "Even then I hung my head," Goldman recounted in 1981. "After all, I had adapted somebody else's work; was it really mine?"
"Shoot the Moon" was eventually made, directed by Alan Parker in 1982 and starring Diane Keaton and Albert Finney. But first Goldman wrote 1979's "The Rose," starring Midler in a loose adaptation of Janis Joplin's life.
"Melvin and Howard," though, was one of Goldman's greatest accomplishments. The comedy, directed by Demme, was a critical smash (Jason Robards was nominated for an Oscar; Mary Steenburgen won for best supporting actress) and remains a cult favorite.
Goldman also wrote "Little Nikita" (1988), with Sidney Poitier and River Phoenix, and did uncredited work on Garry Marshall's "The Flamingo Kid" (1984), Forman's "Ragtime" (1981) and Demme's "Swing Shift" (1984). He pitched in on Warren Beatty's "Dick Tracy" (1990) and received a story credit — his final credit — on Beatty's 2016 film "Rules Don't Apply."
In 2017, the screenwriter Eric Roth for a project by New York magazine about the greatest screenwriters, praised Goldman's "audacious originality, his understanding of social mores, his ironic sense of humor, and his outright anger at being human, and all with his soft spoken grace and eloquent simplicity."
Goldman, who lived in Rockport, Maine, lost a son, Jesse, in 1981 and his wife died in 2017. He is survived by four daughters, a son, seven grand children and three great-grandchildren.
"Scent of a Woman" (1992), adapted from a 1974 Italian movie of the same name, landed Goldman his third Oscar nomination – and one more moment in the spotlight.
Goldman spoke often about the "absolute toil" of screenwriting. Even if you're lucky enough to succeed, he said, tension only builds with studios and directors. "You're fighting for your work all the time," he said. "And they hold all the cards. And to them it's shoes. They're selling shoes."
Asked by the Times in 1993 how once again finding acclaim with "Scent of a Woman" felt, Goldman replied:
"People ask me, 'Are you surprised?'" said Goldman. "I'm always surprised when anything good happens to me."
___
Follow AP Film Writer Jake Coyle on Twitter at: http://twitter.com/jakecoyleAP