Sudan's neighbors meet in Cairo at summit seeking to end raging conflict
Leaders from Sudan's six neighboring countries met in Cairo for the most high-profile peace talks since conflict erupted across the northeastern African country in mid-April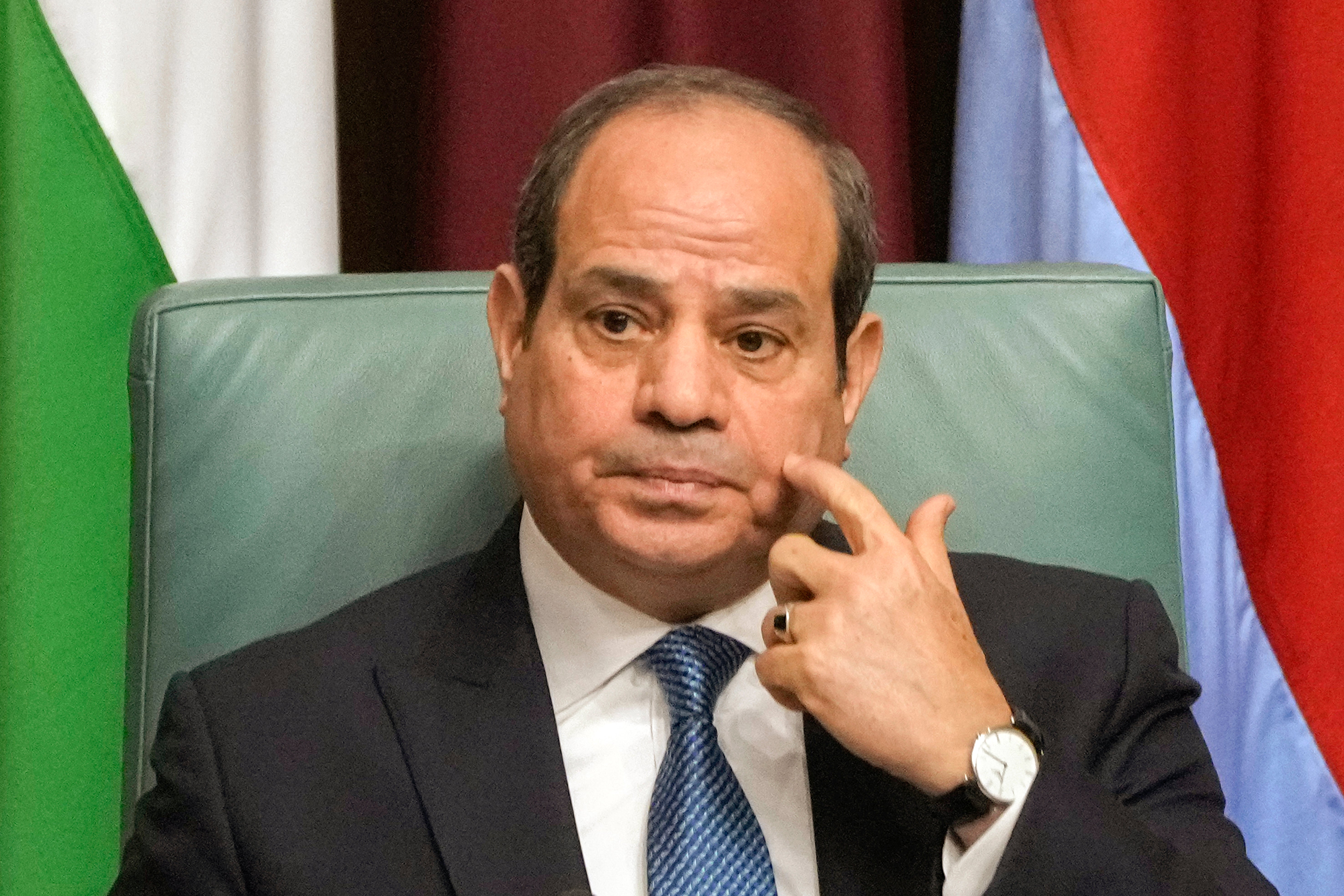 Leaders from Sudan's six neighboring countries met in Cairo on Thursday for the most high-profile peace talks since conflict erupted across the northeastern African country in mid-April.
The meeting, hosted by Egyptian President Abdel Fattah el-Sissi, was attended by the leaders of Ethiopia, South Sudan, Chad, Eritrea, the Central African Republic and Libya.
Sudan has been rocked by violence since Apr. 15 when tensions between the military and the paramilitary Rapid Support Forces burst into open fighting.
The conflict has killed more than 3,000 people and wounded more than 6,000 others, Health Minister Haitham Mohammed Ibrahim said last month. The actual death toll is likely much higher, doctors and activists say.
The fighting has forced more than 2.4 million people to flee their homes for safer areas inside the country, according to the International Organization for Migration. Around 738,000 others have crossed into neighboring countries, the agency said.
Thursday's meeting in Cairo comes weeks after talks in the Saudi Arabian city of Jeddah broke down after both sides repeatedly failed to stop fighting and violated cease-fire agreements. Those talks were brokered by Saudi Arabia and the United States.
El-Sissi explained in his opening address his vision for ending the crisis in Sudan, including a lasting cease-fire agreement, the establishment of safe humanitarian corridors and a dialogue framework that would include all of Sudan's wide-reaching political forces.
The Egyptian president said he hoped the summit would lead to the formation of an "executive action plan to reach a comprehensive solution to the Sudanese crisis."
He gave no further details about the plan.
The RSF and the military have agreed to at least 10 cease-fires, many of which were brokered during the Jeddah talks. All of the truces foundered.
Egypt has longstanding ties with the Sudanese army and its top general, Abdel Fattah Burhan.