Dentist convicted of killing wife on African safari set to be sentenced to life in prison
A wealthy dentist convicted of killing his wife at the end of an African safari is expected to be sent to prison for the rest of his life when he is sentenced in federal court Monday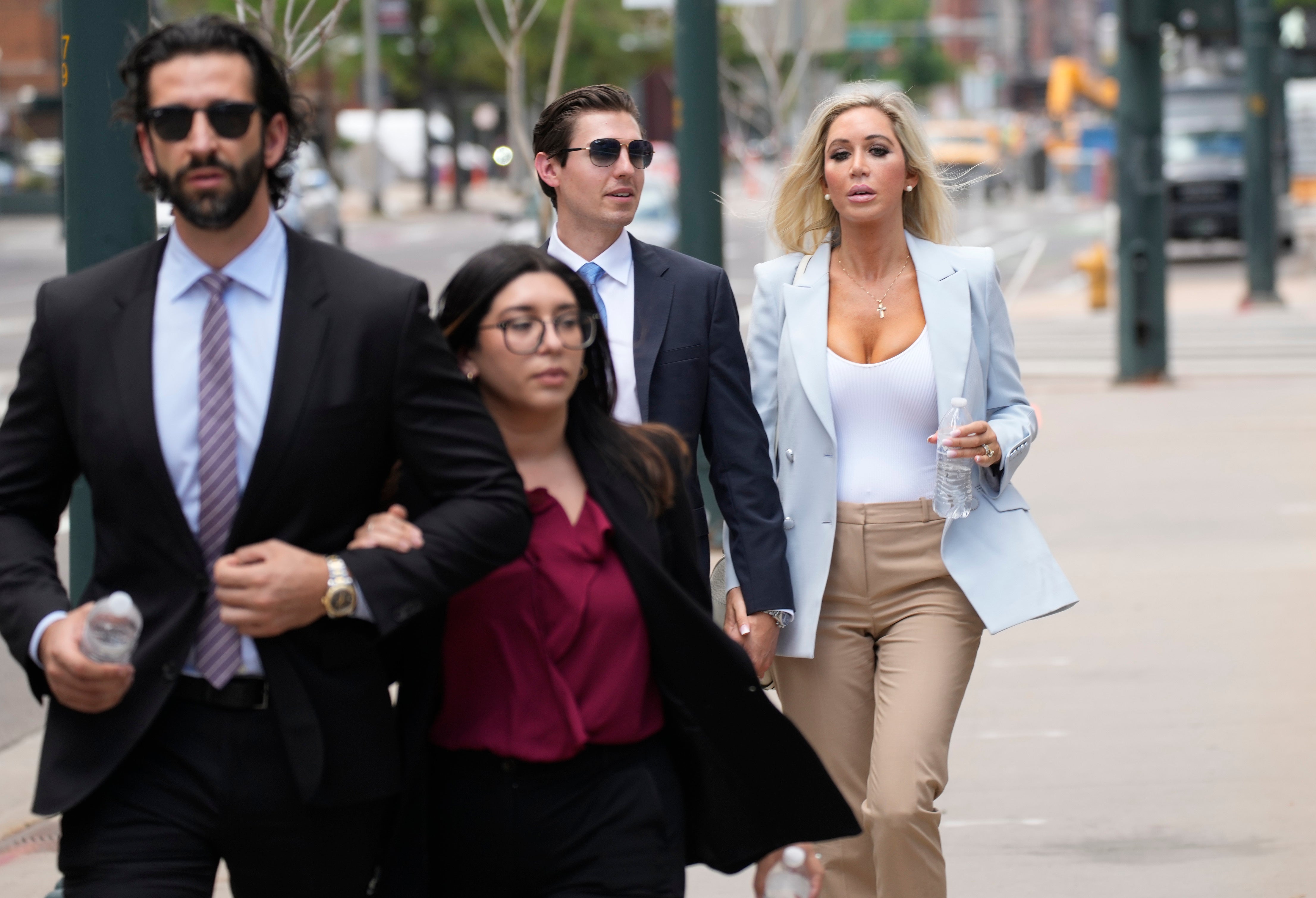 A wealthy dentist convicted of killing his wife at the end of an African safari in Zambia is expected to be sentenced to life in prison Monday for a murder prosecutors say capped off a lifetime "spent seeking domination and control over others through wealth and power."
At the hearing in a Denver federal court, U.S. government prosecutors will also seek to get an estimated $25 million in restitution, seized property and fines from Larry Rudolph. He was also found guilty in federal court last year for mail fraud for cashing in nearly $5 million in insurance policies for his wife, Bianca Rudolph.
Larry Rudolph has claimed throughout the case that his wife's death in the southern African nation in 2016 was an accident. His lawyers plan to appeal the conviction.
Prosecutors say Rudolph, who owned a Pittsburgh-area dental franchise, shot his wife of 34 years in the heart with a shotgun on her last morning in Zambia, and then put the gun in its soft case to make it look like she had accidentally shot herself while packing. The couple had been hunting game during their trip.
They also claim the setting, about 80 miles (129 kilometers) from the nearest police station, was the perfect place to try to get away with the crime, where he rushed to have his wife cremated and intimidated officials investigating her death.
They allege the goal was to live a lavish retirement with his longtime girlfriend, Lori Milliron, with the help of the insurance money. She was sentenced to 17 years in prison in June after being convicted of being an accessory. She has filed an appeal.
"The murder was the culmination of a lifetime spent seeking domination and control over others through wealth and power," prosecutors said in a court filing outlining their sentencing proposal.
Larry Rudolph could also get more time in prison for mail fraud in addition to paying a nearly $10 million fine, forfeiting millions in assets and paying the insurance companies back, according to what the prosecutors are seeking.
It is unclear if any family members or friends of Bianca Rudolph will confront the dentist during the hearing.
The couple's two adult children, Julian and AnaBianca Rudolph, have so far opted not to to speak much publicly about the death, although AnaBianca testified against Miliron at her sentencing. They are fighting for some of the financial penalties the government wants their father to pay, asking the court to treat them, not the insurance companies, as the victims of the insurance fraud. In a court filing, they say they have "suffered considerable financial harm" and are entitled to restitution.
Investigators in Zambia and for the insurers concluded Bianca Rudolph's death was an accident. The insurance companies, some based in Colorado, then had to pay out the life insurance because of her death, according to the defense in court documents.
But Rudolph was arrested nearly five years after her death following an FBI investigation that sent agents traveling around the world to collect evidence and interview witnesses.
A bartender at a steakhouse in Phoenix, where Milliron moved to be with Rudolph after Bianca's death, said he overheard Rudolph saying "I killed my f---g wife for you!" during an argument they were having in early 2020. However, Brian Lovelace testified that he could not hear the words right before that statement because music was playing. Rudolph testified that he actually said, "Now they're saying I killed my f---g wife for you!" after learning that the FBI was investigating him.
Prosecutors allege he built his wealth on fraud. They say he shot off his thumb during a previous visit to Zambia to collect millions in disability insurance money, and allege he also cheated his dental patients, creating the need for root canals by not doing fillings or drilling holes in their teeth while they were asleep.
The fine sought by the government is twice the amount that Rudolph received for the life insurance polices as well as insurance for the jewelry Bianca Rudolph was wearing when she was killed. Rudolph reported that the jewelry was lost although officials in Zambia said they gave the items to him. His lawyers say the government did not charge Rudolph for that and never proved the allegation.
Prosecutors want Rudolph to pay $4.9 million in restitution to the insurance companies, forfeit $4.8 million from bank accounts, as well as real estate in Arizona and Pennsylvania and two luxury vehicles — an Aston Martin DB-11 and a Bentley Bentayga, according to court filings.
Rudolph's lawyers say the properties and cars are worth millions and that the combination of penalties totals over $25 million. They say he cannot afford that since he no longer controls his dwindling dental practice, has significant debts and will never be able to earn more money. Rudolph's two adult children control his finances now, according to the defense.
"The truth is that such a fine would serve only to punish and bankrupt the Rudolph children, not Rudolph himself," his lawyers said.
The government estimated that Rudolph is worth $15 million, according to the defense in a pre-sentencing report that is not available to the public, but a defense expert during the trial said his worth is now less than $10 million.
Prosecutors argue Rudolph would still have millions of dollars after paying restitution, the fine and having the property seized. Before he went on trial, they say Rudolph claimed to be worth $27 million and argued that he did not need the life insurance money he got after his wife died to demonstrate his innocence.
"The adult children are not being punished, nor are they entitled to unjust enrichment from their father's criminal scheme," prosecutors said.