Ashley Madison hack: Former employee claims she made hundreds of fake 'alluring female' profiles as million-pound lawsuits launched
Infidelity website was hacked by the anonymous The Impact Team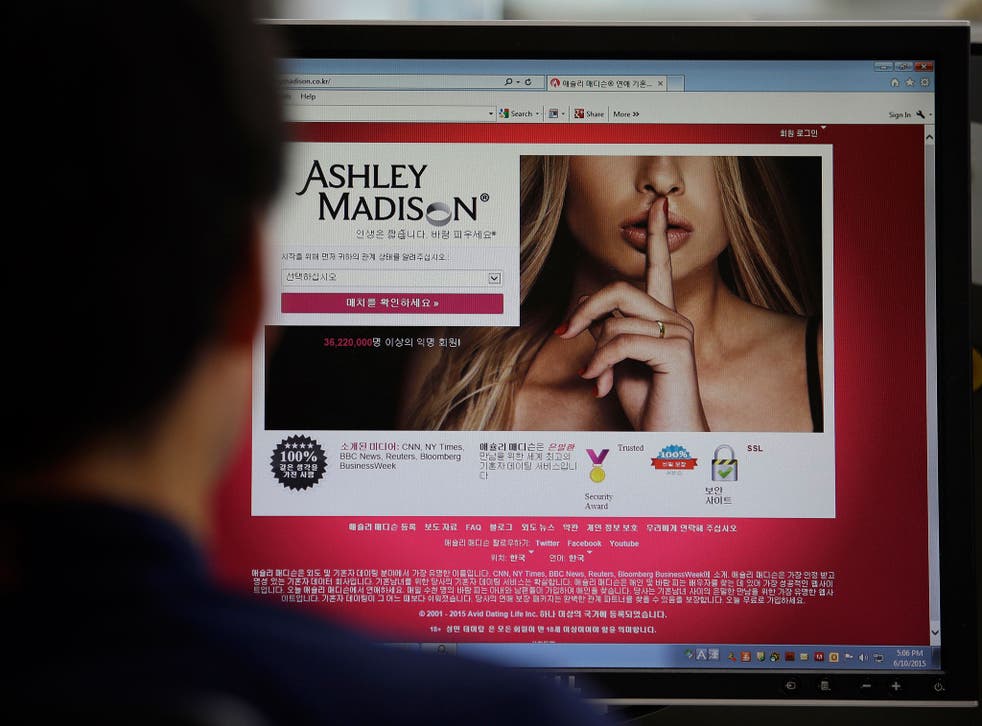 A former employee of a hacked international adultery website has claimed she was asked to create hundreds of fake profiles of "alluring females" in order to attract male subscribers.
Brazilian Doriana Silva claimed she had incurred Repetitive Strain Injury (RSI) after being made to input as many as 1,000 fake female members, in a 2012 lawsuit against Ashley Madison.
Her claims add to fears that many women – who had not ever used the website – may have had their emails bought and used by the dating company, and are now risk their personal details being made public following the damaging hack.
Ms Doriana's allegations surfaced as two law firms, Charney Lawyers and Sutts, Strosberg, in Ontario, file a £368million ($578m) lawsuit on behalf of individuals who had signed up to the website but then had their private details publicly leaked.
Another lawsuit, this time from a US individual, seeks $5million in damages from the company. The unidentified female individual claims her details were never deleted – despite paying the controversial $19 dollars for a "paid-delete".
Infidelity website Ashley Madison, whose tagline reads: 'Life is short, have an affair', were targeted by an extensive hack earlier this year.
The hack, believed to have occurred in July this year, was reportedly orchestrated by hackers group The Impact Team as a result of the company's policy towards deleting users' details.
The best, worst, and most unusual dating sites

Show all 18
Individuals from the group, in an email interview with Motherboard on Friday, claimed that Ashley Madison's security was "bad" and that there was "no security" protecting an estimated four million users' personal details.
Taking aim at Avid Life Media, the Canadian company that own Ashley Madison, the hackers compared the organisation to a "drug dealer abusing addicts."
Meanwhile, Ms Silva's £10million lawsuit – filed in 2012 in Toronto – claims the fake profiles purpose was to "entice paying heterosexual male members to join and spend money on the website.
"They do not belong to any genuine members of Ashley Madison — or any real human beings at all," the suit adds.
The former employee was counter-sued by Avid Life Media, who denied her claims, and the two sides agreed to drop both claims earlier this year, according to The Daily Telegraph.
A spokesperson for Ashley Madison did not respond to requests for comment.
Join our new commenting forum
Join thought-provoking conversations, follow other Independent readers and see their replies