Let asylum seekers work to reduce poverty and save £70m a year, says MP
Government is 'keeping asylum seekers in destitution' with current laws, SNP claims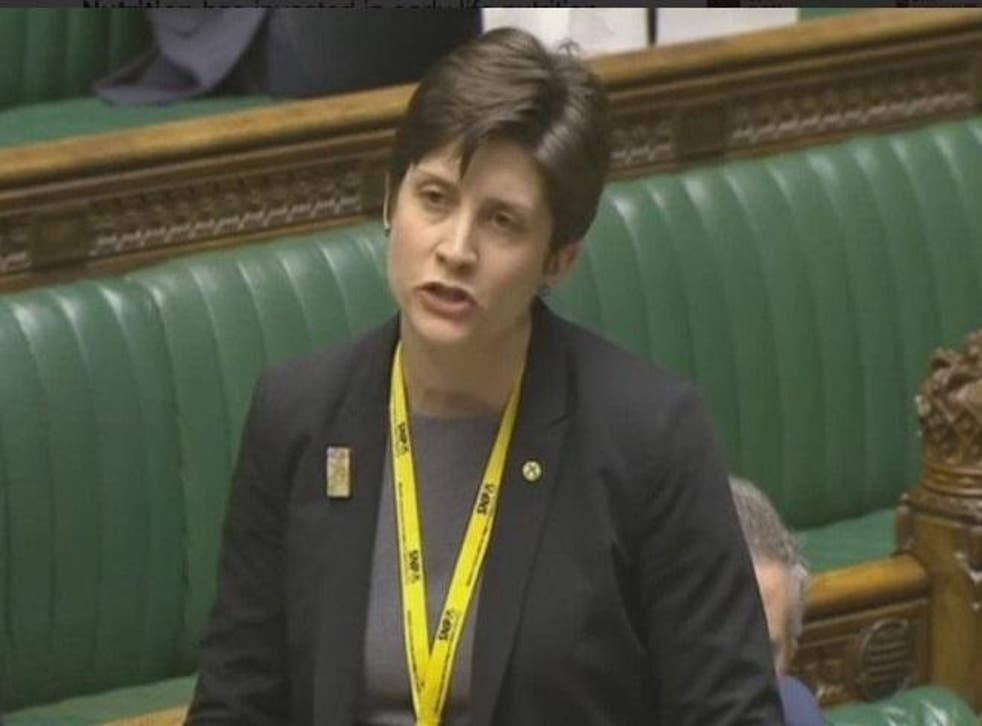 Giving asylum seekers the right to work while their claims are being processed would combat poverty and save millions of pounds of public money, an MP has said.
SNP MP Alison Thewliss led a parliamentary debate in which she criticised the Government for "keeping asylum seekers in destitution". Ms Thewliss cited a study published last month by Warwick University which found that, if even 25 per cent of asylum seekers were employed, the Government could save £70 million a year.
Asylum seekers are currently barred from working while the Home Office processes their claim. The Government aims to deliver a decision within six months, but often miss this target, particularly because of a huge backlog of immigration cases. The MP for Glasgow Central said the most recent figures indicated that over 20 per cent of asylum seekers were waiting over the six month cut-off point.
If a Home Office decision takes longer than a year, asylum seekers may apply for a work permit. However, they still face tight restrictions on the kinds of jobs they can apply for.
Asylum seekers may only work in sectors where the government has decided there is a "national shortage" of workers. These are often highly skilled roles such as chemical engineers or computer programmers.
The Refugee Council said the policy means "only an extremely small number of asylum seekers will ever be able to work, no matter how long they have been waiting for a decision on their application".
Asylum seekers are also excluded from mainstream benefits, receiving £36.95 a week from the Home Office to cover food and other living expenses. Ms Thewliss said latest figures indicated that 8,000 migrants were "barely surviving" on the money.
Ms Thewliss also read out testimonies from asylum seekers in her constituency.
One man's testimony read: "It's so depressing. I have a duty of care to my family, and not being able to do that, I feel like I'm a failure."
Another constituent was allegedly told by the Home Office that the voluntary work he had done for the Red Cross while waiting for his claim to be processed was a sign of "bad character", and had counted against his application.
Nazek Ramadan, director of the charity Migrant Voice, told The Independent: "In a week where much has been made of the need to promote cohesion and integration, it seems strange that we still bar people resident in this country from being active in our civic life.
"Granting asylum seekers the right to work would not only save millions in public money, it would give vulnerable people fleeing some of the world's most extreme circumstances to retain their dignity."
In a statement posted on her website, Ms Thewliss said: "Today I outlined the societal and economic benefits of lifting the ban on asylum seekers working. Frustratingly, the Government merely repeated the usual right wing rhetoric we're so used to hearing when it comes to asylum and immigration policy."
"The SNP won't be letting go of this issue. The case for lifting the ban on asylum seekers working is both morally and economically justified."
Join our new commenting forum
Join thought-provoking conversations, follow other Independent readers and see their replies