Baltimore prosecutor charged with lying in home purchases
A federal grand jury has indicted Baltimore's top prosecutor on charges of perjury and making false mortgage applications in the purchase of two Florida vacation homes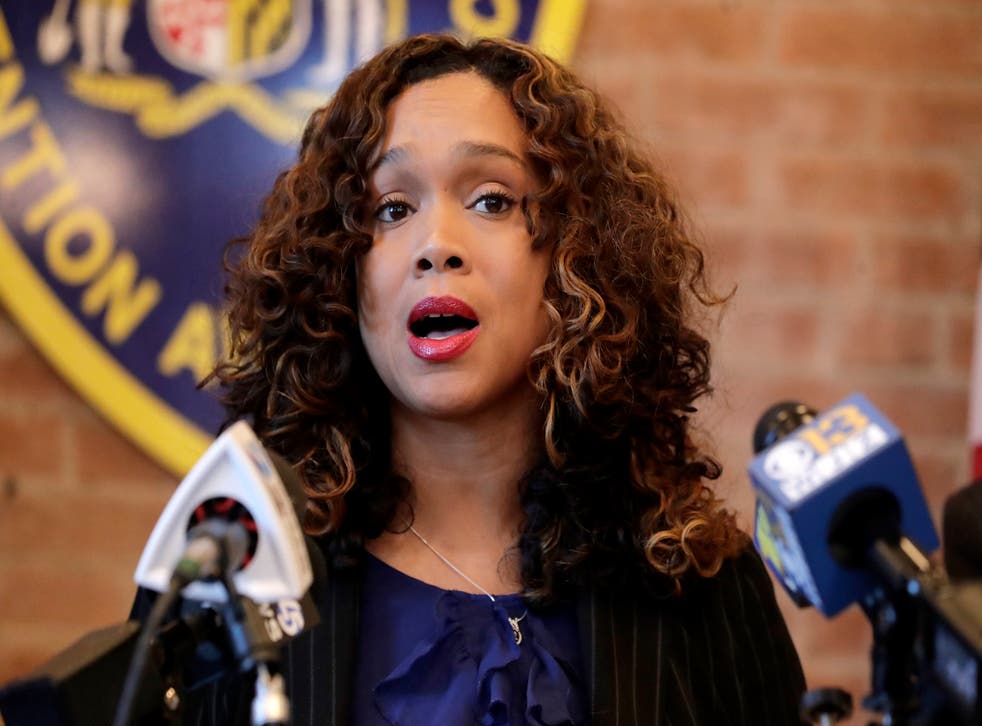 A federal grand jury indicted Baltimore's top prosecutor Thursday on charges of perjury and making false mortgage applications in the purchase of two Florida vacation homes, the Maryland-based U.S. Attorney's Office said.
The four-count indictment alleges that Baltimore State's Attorney Marilyn Mosby, 41, lied about meeting qualifications for coronavirus-related distributions from a city retirement plan in 2020. Federal prosecutors also allege that Mosby lied on 2020 application forms for mortgages to purchase a home in Kissimmee, Florida, and a condominium in Long Boat Key, Florida.
Mosby has been a high-profile prosecutor who has aligned herself with criminal-justice reformers. She rose to national prominence in 2015 when she pursued criminal charges against six police officers in the death of Freddie Gray a Black man whose death in police custody triggered riots and protests. None of the officers were convicted.
Mosby's initial appearance hasn't been scheduled yet, according to a news release from the U.S. Attorney's Office.
The two perjury counts each carry a maximum sentence of five years in prison and the two mortgage-related counts each carry a maximum of 30 years in prison.
Calls and emails to a spokesperson and attorney for Mosby were not immediately returned.
Register for free to continue reading
Registration is a free and easy way to support our truly independent journalism
By registering, you will also enjoy limited access to Premium articles, exclusive newsletters, commenting, and virtual events with our leading journalists
Already have an account? sign in