Carrie Gracie receives overwhelming support after quitting China editor role
'Brave and brilliant' journalist praised for speaking out about gender pay gap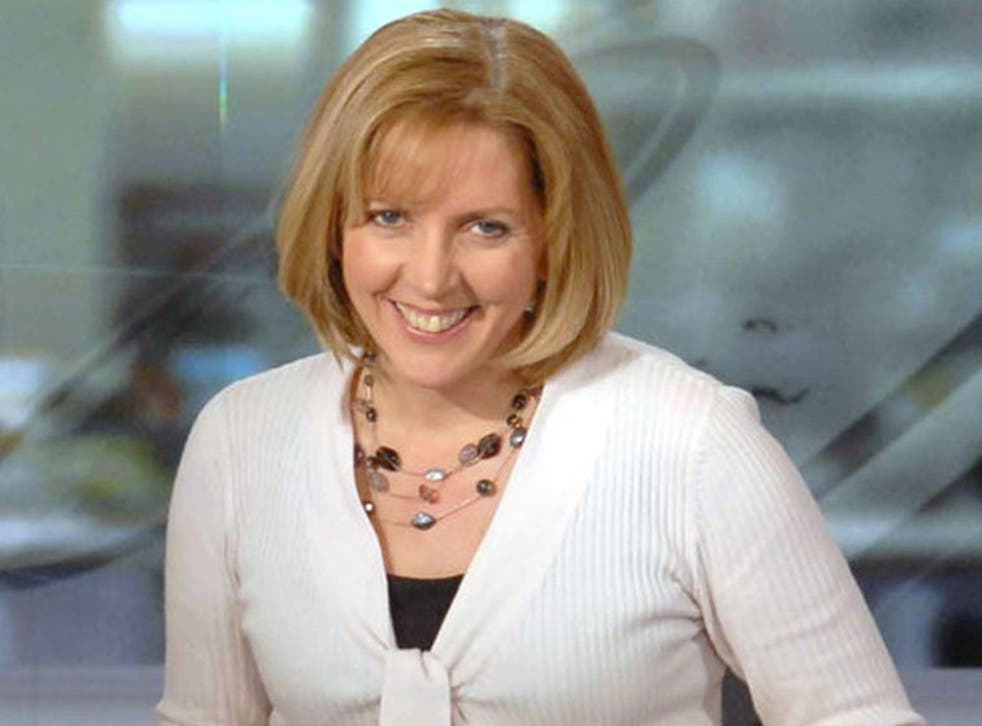 BBC journalist Carrie Gracie has said she has been "moved" by the outpouring of support after she publicly quit her post as China editor amid a row over equal pay.
Many prominent figures have spoken out in support of the journalist, who in her resignation letter called for an end to the "culture of secrecy" that she claimed made gender pay inequality possible.
Ms Gracie quit her Beijing-based post last week, but was back on air this morning co-presenting BBC Radio 4's Today programme.
On Twitter, hashtags #IStandWithCarrie and #equalpay began trending as people fell over themselves to pledge support. A whole host of famous faces, including BBC colleagues, politicians and journalists, hailed her as "brave", "brilliant" and "principled". Many also said it was "shameful" that women still needed to fight for fair pay.
Their words came after the senior journalist, who has worked for the corporation for more than 30 years, accused the BBC of "breaking equality law and resisting pressure for a fair and transparent pay structure" in a public post on her blog.
Fellow BBC staff voicing their support included North America correspondent James Cook, chief international correspondent Lyse Doucet, Radio 4 Today presenter Sarah Montague, Jane Garvey of Radio 4's Woman's Hour and presenter Christian Fraser.
Ms Montague called Ms Gracie "brave and brilliant", while Mr Cook said her resignation was "a huge loss".
Mr Fraser said on Twitter: "There are a number of awkward conversations ongoing between colleagues, and justifiable anger. Fair pay for same work. I would want it for my daughter. #IstandWithCarrie."
Other voices included HARDtalk presenter Stephen Sackur, who said in a Twitter post: "@BBCCarrie is the very best of the BBC. I am proud to be her colleague. The fact she's had to quit her post to fight for equality is shameful. #IStandWithCarrie"
Channel 4 News presenter Cathy Newman said the loss of the "talented" Ms Gracie as China editor was "a tragedy".
The BBC has claimed it is performing "considerably better" than other organisations when it comes to gender pay equality. They also said that a judge-led pay audit for "rank and file" staff showed "no systemic discrimination against women".
Speaking on the BBC, Ms Gracie added: "I think the scale of feeling, not just among BBC women but also just more widely across the country and also internationally, the support that I've had in the last few hours over this – I think it does speak to the depth of hunger for an equal, fair and transparent pay system.
"And the other thing I'd like to say is that what is lovely for me is that people are mentioning my China work, because I would not wish to be remembered forever as the woman who complained about money."
Supporters in the political sphere included Labour MP Harriet Harman and Conservative MP Nadine Dorries. The mid-Bedfordshire MP tweeted: "What a brave lady she is. Absolutely no way any woman under any circumstances should be paid less than any man for doing the same job."
Carrie Gracie on quitting the BBC over equal pay: There is a 'hunger for an equal, fair and transparent pay system'
The Prime Minister's official spokesman said "that tackling injustices like the gender pay gap" was part of Theresa May's plan for a better country for all.
"The Prime Minister has said she wants to see women paid equally with men, and that it's important the BBC carries on publishing figures in the future so that we can see the progress that they are making," the spokesman said.
Michelle Stanistreet, general secretary of the National Union of Journalists (NUJ), said it was "no surprise" that Ms Gracie refused to stay silent, and added that the union were "determined to hold the BBC to account over fair pay".
She said: "Carrie is one of many women journalists at the BBC who are angry and frustrated that a swifter resolution has not been reached to this scourge of unequal pay at our public service broadcaster.
"The NUJ is determined to hold the BBC to account and reach proper settlements on behalf of women who have suffered a deficit in salary and pension contributions over many years."
Last year a list of names of 150 top earners at the BBC was made public which revealed that two-thirds of staff earning more than £150,000 were male.
Ms Gracie, who has revealed that her salary was £135,000, was not on the list and neither was Europe editor Katya Adler.
China specialist Ms Gracie, who is fluent in Mandarin, wrote in her open letter addressed to the BBC audience: "In the past four years, the BBC has had four international editors – two men and two women. The Equality Act 2010 states that men and women doing equal work must receive equal pay.
"But last July I learned that in the previous financial year, the two men earned at least 50 per cent more than the two women.
"Despite the BBC's public insistence that my appointment demonstrated its commitment to gender equality, and despite my own insistence that equality was a condition of taking up the post, my managers had yet again judged that women's work was worth much less than men's."
She added that the BBC offered her "a big pay rise which remained far short of equality" when she raised the issue. After turning down the pay rise and leaving her role in Beijing last week, Ms Gracie said she now plans to "return to my former post in the TV newsroom where I expect to be paid equally".
Join our new commenting forum
Join thought-provoking conversations, follow other Independent readers and see their replies