Kidnapped schoolgirls 'used as human shield' by Boko Haram
Major General Lucky Irabor says the 'haggard fighters' were travelling with women and children in the Sambisa forest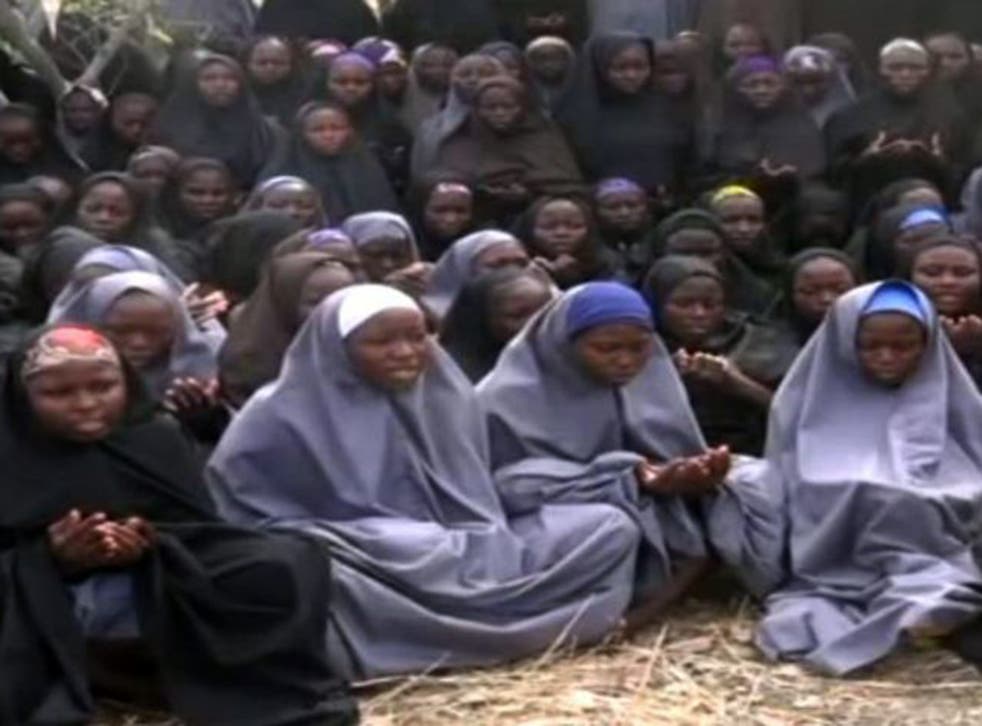 Some of the schoolgirls who were kidnapped in 2014 by the Nigerian terrorist group Boko Haram have been used as human shields to prevent air strikes, a military commander in the west African nation has claimed.
"The haggard fighters were just using them as a shield," Major General Lucky Irabor told a press conference, where he showed aerial footage he said was filmed during an operation in the Sambisa forest in the northeast of the country. It showed Boko Haram fighters moving with women and children.
"That is why we did not engage them from the air," he added.
"We had always believed and hoped that going into the Sambisa would afford us the opportunity to get the remaining Chibok girls. What we can't tell is whether those women we can see were the Chibok girls."
Boko Haram militants kidnapped more than 200 girls from their school dormitories in the town of Chibok in April 2014.
Their abduction made headlines around the world and inspired the hashtag #bringbackourgirls which was embraced by celebrities and politicians including Michelle Obama.
The first of the girls to be found said most of them were being held in the Sambisa forest, where she was discovered in May.
The group has kidnapped hundreds of men, women and children during its seven-year insurgency aimed at creating an Islamic state in northeast Nigeria, some of whom may also be held in the forest.
The abduction of the Chibok girls, 21 of whom were released in October, brought worldwide notoriety.
Boko Haram releases new video showing kidnapped Chibok schoolgirls
Nigeria's President Muhammadu Buhari said the Islamist militants' last enclave in the forest, the vast former game reserve in northeast Nigeria that was their stronghold, had been captured.
The Independent has been unable to independently verify that the area has been captured, but the comments from the general were the first reference by a military official to the suspected whereabouts of the girls since Mr Buhari's announcement.
The president added the capture of Camp Zero in the forest marked the "final crushing of Boko Haram".
Join our new commenting forum
Join thought-provoking conversations, follow other Independent readers and see their replies