Boris Johnson refuses to condemn police violence in Catalonia
At the end of a long day of violence across Catalonia, the Foreign Secretary said that Spanish 'strength and unity' were important to the UK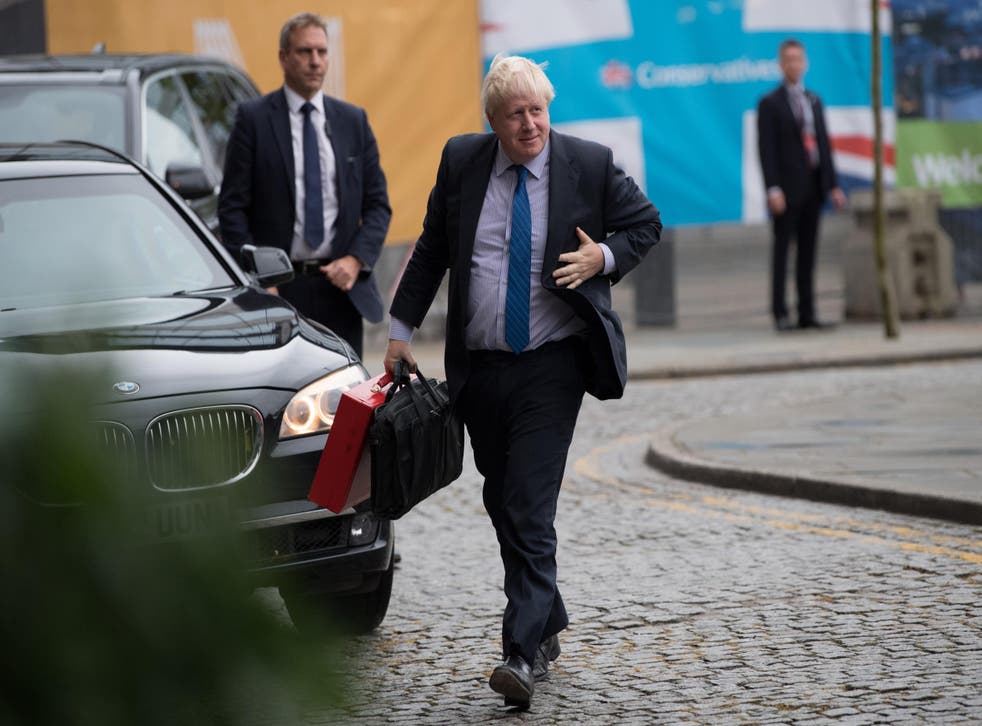 The Foreign Secretary Boris Johnson refused to condemn widespread police violence against civilians as they sought to cast their votes in Catalonia's unsanctioned independence referendum yesterday.
Responding to the crisis, Mr Johnson said: "Obviously we are very anxious about any violence. We hope that things will sort themselves out, though clearly you have to be sensitive to the constitutional proprieties.
"As I understand it the referendum is not legal, so there are difficulties."
The referendum is not legal, but the deployment of huge numbers of riot police seeking to prevent the vote from taking place has been widely condemned and the Foreign Secretary's words have drawn fierce criticism.
The Scottish National Party leader Nicola Sturgeon said the Foreign Office's statement was "shamefully weak" adding that "a true friend of Spain would have told them today's actions were wrong and damaging."
International Trade Secretary Liam Fox contrasted Madrid's approach with Westminster's handling of the Scottish independence campaign. 'In the UK we were willing to take on the argument of the separatists in Scotland and we were able to defeat those arguments by pointing out the benefits of the Union,' he said.
Catalonia independence referendum: Riot police clash with voters

Show all 17
Chancellor of the Exchequer Philip Hammond told LBC radio: "These are internal events for Spain and for the Spanish government and the Spanish people. Obviously we deplore violence wherever it occurs, we want to see any constitutional questions wherever they arise settled by constitutional means."
Other UK politicians, including Jeremy Corbyn, condemned the actions of the Spanish police. The Labour leader said: "Police violence against citizens in Catalonia is shocking. The Spanish government must act to end it now."
Earlier in the day, the Foreign Secretary said on Twitter: "The Catalonian referendum is a matter for the Spanish government and people. Important that Spanish constitution and the rule of law upheld. Spain is a close ally and a good friend, whose strength and unity matters to the UK."
More than 840 people have been injured across the state in north east Spain, as police moved into polling stations seeking to close down the vote, which has not been approved by the Spanish government. The footage that has emerged has shocked the world, including one incident in which riot police were filmed fighting with Spanish firefighters.
Join our new commenting forum
Join thought-provoking conversations, follow other Independent readers and see their replies