Teenager killed herself in front of parents after 'relentless' cyber bullying
Tormentors created fake profiles for 18-year-old, offering 'sex for free' and attaching her phone number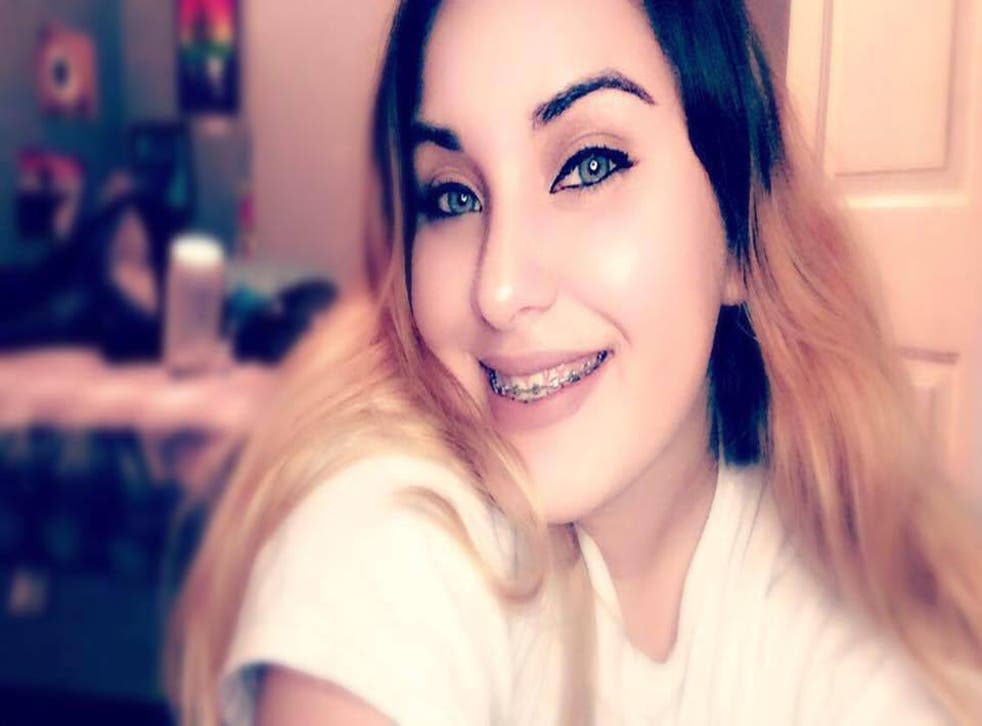 An teenage student shot herself in front of her parents after being subjected to "relentless bullying" for years.
Brandy Vela killed herself with a shotgun in her bedroom as her family pleaded with her to drop the weapon, after she sent a text to her sister that read: "I love you so much just remember that please and I'm so sorry for everything."
As soon as she received the message, Jacqueline, Brandy's 22-year-old sister, rushed to the family home in Texas and alerted her parents and grandparents.
"I was the first one here," she told Click2Houston.
"I heard someone crying so I ran upstairs and I looked in her room and she's against the wall and she has a gun pointed at her chest and she's just crying and crying and I'm like, 'Brandy please don't, Brandy no'."
Brandy's parents and grandparents also begged the teen to put down the weapon unsuccessfully.
"I was in my parents' room and I just heard the shot and my dad just yelled, 'Help me, help me, help me,'" Jacqueline said.
Police confirmed the Texas City High School student died in hospital.
Jacqueline told how her sister had been taunted persistently about her weight in untraceable messages.
"They would say really, really mean things like, 'Why are you still here?' They would call her fat and ugly. She was beautiful, absolutely beautiful, the only thing people could find to pick on her was her weight," she told CNN.
Bullies also created fake profiles for the student on dating websites, offering "sex for free" and attaching her phone number.
Brandy's family claim they reported bullies to her school and multiple law enforcement agencies in Galveston County more than once, although no arrests were made.
"I'm glad you got what you wanted. I hope this makes you happy," Brandy's brother, Victor Vela, 19, said after her death.
A spokesperson for Texas City School said it had been a "safe environment" for Brandy.
"She had a lot of friends and was thought of warmly by her peers and teachers. She did bring it to the school's attention before Thanksgiving break that she was getting harassing messages to her cellphone outside of school," Melissa Tortorici, Texas City Independent School District's director of communications, said in a statement.
"Our deputy investigated it and the app that was being used to send the messages was untraceable. We encouraged her to change her phone number."
However, despite Brandy changing her number, the harassment continued, her family claimed.
"We have a lot of incident reports and they always say the same thing: 'They can't do anything about it,'" Jacqueline said.
Texas City Police Department said its investigators were looking into the cyber bullying allegations.
Register for free to continue reading
Registration is a free and easy way to support our truly independent journalism
By registering, you will also enjoy limited access to Premium articles, exclusive newsletters, commenting, and virtual events with our leading journalists
Already have an account? sign in
Register for free to continue reading
Registration is a free and easy way to support our truly independent journalism
By registering, you will also enjoy limited access to Premium articles, exclusive newsletters, commenting, and virtual events with our leading journalists
Already have an account? sign in
Join our new commenting forum
Join thought-provoking conversations, follow other Independent readers and see their replies