British Army's last fighting unit could be wiped out 'in an afternoon' by Russia
'The British Army is at its smallest and has faced years of budget cuts. The prospect of losing the division in an afternoon will weigh heavily on the chain of command'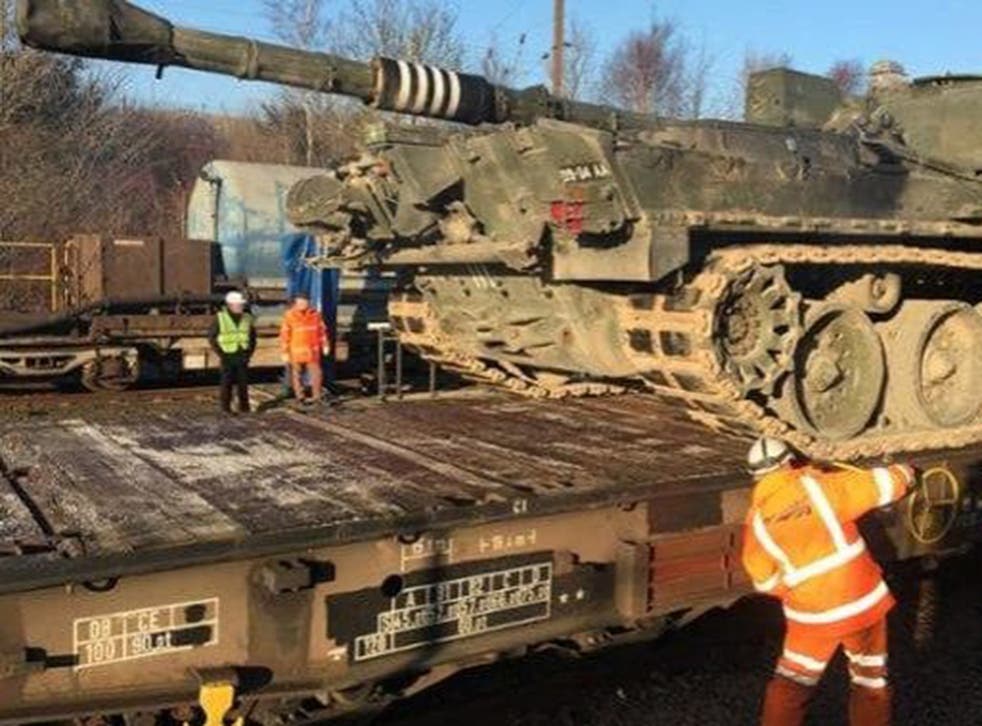 The British Army's only remaining fighting unit could be wiped out "in an afternoon" in conflict with an enemy such as Russia as "years of budget cuts" have left it with just one war-fighting brigade, the army's in-house think tank has claimed.
A "hollowing out or depletion of the army's capabilities" has "effectively removed" Britain's ability to deploy a fighting force, according to a paper published by the Centre for Historical Analysis and Conflict Research (CHACR), which is made up of current and former "soldier-scholars".
Serving and retired soldiers met with military academics for a two-day conference in 2016, where they scrutinised Britain's fighting capability in "a few plausible scenarios" where the UK entered into direct war with another country, before compiling the paper.
Trump's advisor suggests Obama's sanctions against Russia are to 'box in' the incoming President
The last time Britain sent a division to war was in 2003, to Iraq, and the report's authors do note that "we might not be facing an immediate risk of a direct attack by a foreign state."
But Britain's relationship with Russia, in particular, has deteriorated in recent months. Russia's apparent involvement in hacking emails to influence the American presidential election added to a fresh wave of hostility, driven in part by Russia's alleged war crimes in Syria, such as bombing schools and hospitals in support of President Bashar al-Assad.
'This raises an important question: is the British Army ready for such a possibility?" CHACHR ask.
"If one merely sees preparedness through net manpower and kinetic force capacity, the answer might be a simple 'no': the British Army is at its smallest and has faced years of budget cuts.
British Army's 'Terrier' is a 30-tonne, remote-controlled digger

Show all 7
"The prospect of 'losing the division in an afternoon' will weigh heavily on the chain of command, with strategic-to-tactical command compression almost inevitable as politicians appreciate the stakes involved in committing the division to battle."
The Army would only be able to muster a brigade 5000 to 10,000 war-fighting troops if war broke out tomorrow, though this division will be expanded from a total manpower of 30,000 to 50,000 in coming years. The RAF is not able to move large numbers of heavy vehicles such as tanks, while only a third of the war-fighting brigade would be able to fit onto its naval fleet.
In recent years, the Army has been focused on counter-insurgency operations, particularly in Afghanistan. But those conflicts requires a very different fighting-force to one prepared for large-scale battles against Britain's well-equipped opponents in a rapidly-chilling cold war.
Register for free to continue reading
Registration is a free and easy way to support our truly independent journalism
By registering, you will also enjoy limited access to Premium articles, exclusive newsletters, commenting, and virtual events with our leading journalists
Already have an account? sign in
Register for free to continue reading
Registration is a free and easy way to support our truly independent journalism
By registering, you will also enjoy limited access to Premium articles, exclusive newsletters, commenting, and virtual events with our leading journalists
Already have an account? sign in
Join our new commenting forum
Join thought-provoking conversations, follow other Independent readers and see their replies