Jeff Bezos tells staff: 'One day, Amazon will fail'
Company must 'obsess' over customers, says billionaire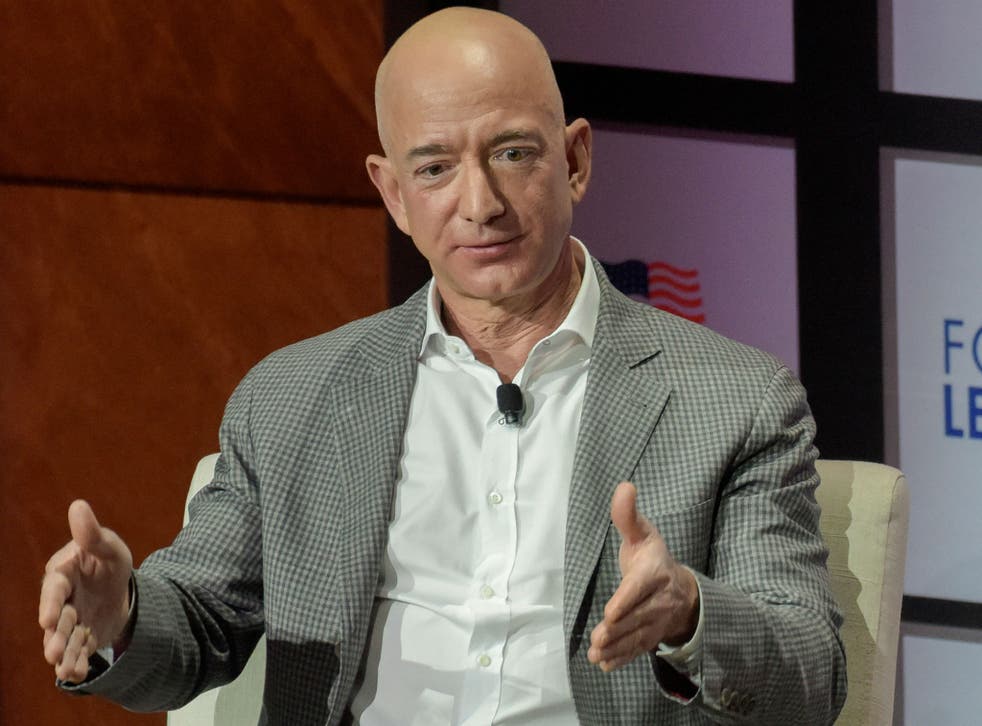 Jeff Bezos has declared that Amazon is "not too big to fail", in an all-hands meeting of the company's staff held last Thursday at the firm's base in Seattle.
"I predict one day Amazon will fail. Amazon will go bankrupt," the billionaire said, replying to an employee who asked him about the company's future, in relation to the bankruptcies of big US retailers such as Sears.
"If you look at large companies, their lifespans tend to be 30-plus years, not a hundred-plus years."
A recording of the meeting was heard by CNBC.
In it, Mr Bezos added that the way for Amazon to stay successful is for staff to "obsess" over customers.
"If we start to focus on ourselves, instead of focusing on our customers, that will be the beginning of the end," he said.
His comments accompany a wave of major success for Amazon, even as the company comes under heightened scrutiny.
On Tuesday Amazon announced that New York City and Arlington, Virginia had been picked as the locations for its new headquarters, with a $5bn investment planned across both sites.
Both Amazon and local authorities in New York attracted heavy criticism after the company revealed that it would receive around $1.5bn in incentives, based on job creation targets, in Long Island City, and $573m in Arlington.
Two of the sites chosen for Amazon's new campus in the city were originally intended for affordable housing and the decision is now likely to cost the city around 1,500 residential units intended for low and middle-income New Yorkers, according to Politico.
The announcement followed an extensive "beauty pageant" process, which saw 238 competing proposals submitted from locations across the US.
Amazon, which now employs more than 600,000 people worldwide, said salaries at its two new bases would average more than $150,000, with hiring set to start next year.
Support free-thinking journalism and attend Independent events
Staff at the company told CNBC that employees are worried about the impact of government regulation and potential antitrust violations.
In September the EU's antitrust watchdog launched a preliminary investigation which is examining how Amazon uses data from third-party merchants.
Register for free to continue reading
Registration is a free and easy way to support our truly independent journalism
By registering, you will also enjoy limited access to Premium articles, exclusive newsletters, commenting, and virtual events with our leading journalists
Already have an account? sign in
Register for free to continue reading
Registration is a free and easy way to support our truly independent journalism
By registering, you will also enjoy limited access to Premium articles, exclusive newsletters, commenting, and virtual events with our leading journalists
Already have an account? sign in
Join our new commenting forum
Join thought-provoking conversations, follow other Independent readers and see their replies