A View from the Top: Anne-Marie Curtis, editor-in-chief of ELLE UK
An advocate for the enduring value of print, Anne-Marie Curtis talks about her rise from intern to editor-in-chief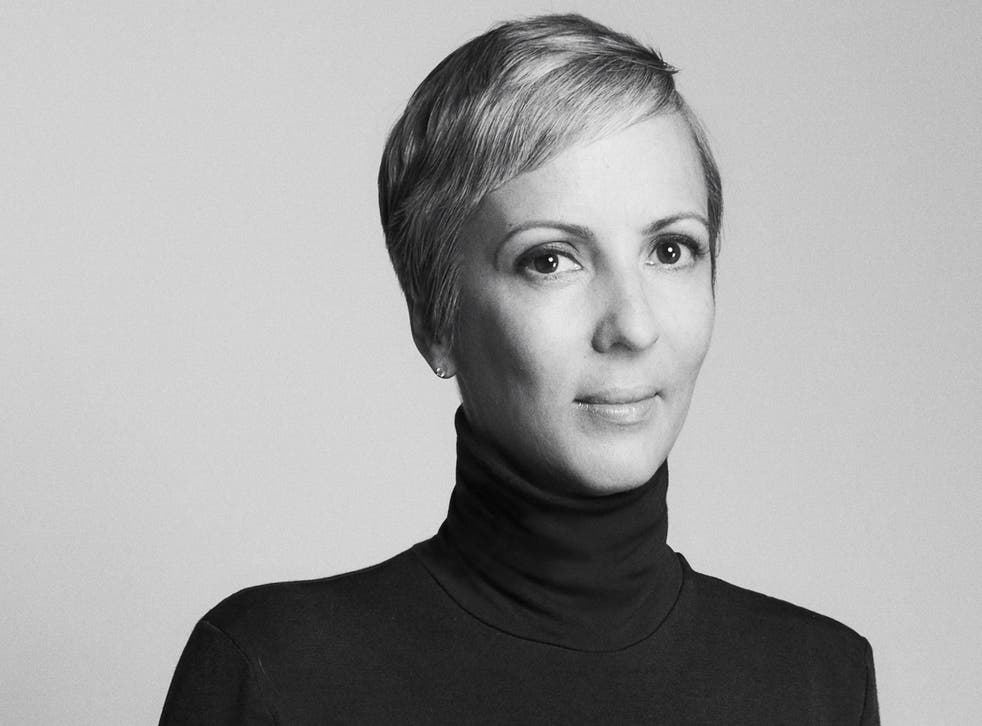 "When I bought the first issue, I was like, 'This is my magazine'," says Anne-Marie Curtis of discovering Elle UK back in 1985.
Curtis got her first taste of working for Elle as an intern in the early 1990s under the late Sally Brampton, who she describes as a "brilliant, brilliant editor". Curtis's commitment to Elle had secured a promising start to her career.
Fast-forward to 2018 and she's talking to me in her office, just off London's Carnaby Street, as the title's editor-in-chief – Wednesday marks her first anniversary in the role.
I ask if she expects new hires to possess her level of devotion. "I don't want to hire me," she says. "It's about a sense of individuality and a point of view, as well as absolutely getting what Elle is."
Curtis knows the power of plucky ideas and clear purpose. In 1995, she joined the fledgling team of Wallpaper* magazine, putting the first issue together in the house of Tyler Brûlé, who went on to launch Monocle.
Wallpaper* was soon snapped up by publisher Time Inc. "That was an amazing year," says Curtis. She remained at Wallpaper* for seven years, working as fashion director, before becoming a fashion consultant. By 2004, she was back at Elle UK, also as fashion director – a position she held for 12 years, before moving into her current role.
Weeks and months of hard graft are contained in each of the magazine issues neatly laid down the centre of Curtis's office meeting table. On one of her walls are lines of framed front covers. Their stars vie for attention, including Rhianna, Ashley Graham, Cara Delevingne and model, actress and trans activist Hari Nef – "the first gender fluid cover that a big magazine had done," says Curtis.
Owned by Hearst Magazines UK, Elle UK is one of 46 Elle editions worldwide. What are the brand values that characterise Elle's content? Curtis lists "positivity","boldness" and "a braveness to do things first".
"There are beautiful images in Elle, there is an element of dreaming and fantasy. But you have to feel there is a real woman at the core." A sample of April's issue includes interviews with Zadie Smith, Sharon Horgan and Alicia Vikander, a biker-inspired fashion shoot, and a feature on talking more openly about vaginas.
With the rise of digital journalism, much of it still available for free – "the death of print" has become a familiar headline phrase in news stories about glossy magazines. There have been consequences to the industry's weakened sales, such as Condé Nast's decision last year to make its monthly Glamour a biannual magazine.
But, in this climate, Elle seems to be standing firm. Its latest average monthly circulation figure, for the six months to December 2017, was 168,850 – with no change on the year before. In comparison, the biggest circulation drop among the women's magazines listed was 37 per cent.
Curtis is, unsurprisingly, an advocate for the enduring value of print, for both readers and advertisers. She describes magazines as "a real, in-depth, deep dive into all the areas of your life that you want to read about." As for advertising, Curtis says that brands still really want to be in print. "They know the environment around it is very trusted." She explains that advertisers' feedback has shown that if a product is featured in the pages of Elle UK, it sells.
What's been challenging about Curtis's first year in charge? "As an editor, you've sort of got five or six different hats on, sometimes in one day. So I think that was probably the biggest learning curve I had, compartmentalising those different roles."
As well as having just returned from a retreat in Devon, which she says ended up being "more hardcore bootcamp" than she expected, Curtis is a recent meditation convert. She meditates each morning and evening, which she says helps her focus.
She aims to be at work at 8.30am each day. This gives her time to catch up on emails before the office fills up. Breakfast, lunch and tea are often booked up with work meetings, but she tries to leave around six each day. "I prefer to be home in the evenings to see my family." Downtime is spent with her husband, Tony Collins, her daughter Cecilia, aged 18, and son Luca, aged 16. Her pastimes include walking her dog, cinema, yoga and catching-up with friends.
Free moments must have been precious over the past year while Curtis has been busy putting her stamp on the magazine. "Visually, I wanted to do something dramatically different [...] something a bit braver and bolder. I also felt, perhaps, that we'd lost some of the DNA of Elle." She looked back to early issues of the magazine and to French Elle in the Sixties and Seventies for inspiration. Subsequent design changes have included commissioning a new font for the magazine and adding colourful spines.
The last year has also seen the launch of Elle Weekender – Elle UK's first big consumer-facing event, which will run over three days at the Saatchi Gallery in November. Next up is the magazine's next big campaign, which is planned for launch in the September issue. For now, the topic is under wraps. "[It] feels very right for the moment," hints Curtis. More events are in the pipeline, as is nurturing, and working with new talent.
How about celebrating her first full-year in the job? "It's come around so quickly, I haven't even thought about it," says Curtis, who frequently credits the talents of her team. "I'm very proud of my first year. I'm so lucky to have this job, it's my dream job. Long may it continue."
Register for free to continue reading
Registration is a free and easy way to support our truly independent journalism
By registering, you will also enjoy limited access to Premium articles, exclusive newsletters, commenting, and virtual events with our leading journalists
Already have an account? sign in
Register for free to continue reading
Registration is a free and easy way to support our truly independent journalism
By registering, you will also enjoy limited access to Premium articles, exclusive newsletters, commenting, and virtual events with our leading journalists
Already have an account? sign in
Join our new commenting forum
Join thought-provoking conversations, follow other Independent readers and see their replies