A View from the Top: Miatta Fahnbulleh, chief executive of the New Economics Foundation, on people-led politics
From her origins in Liberia to her time working for Ed Miliband's shadow cabinet, the 38-year-old discusses how to change the economic debate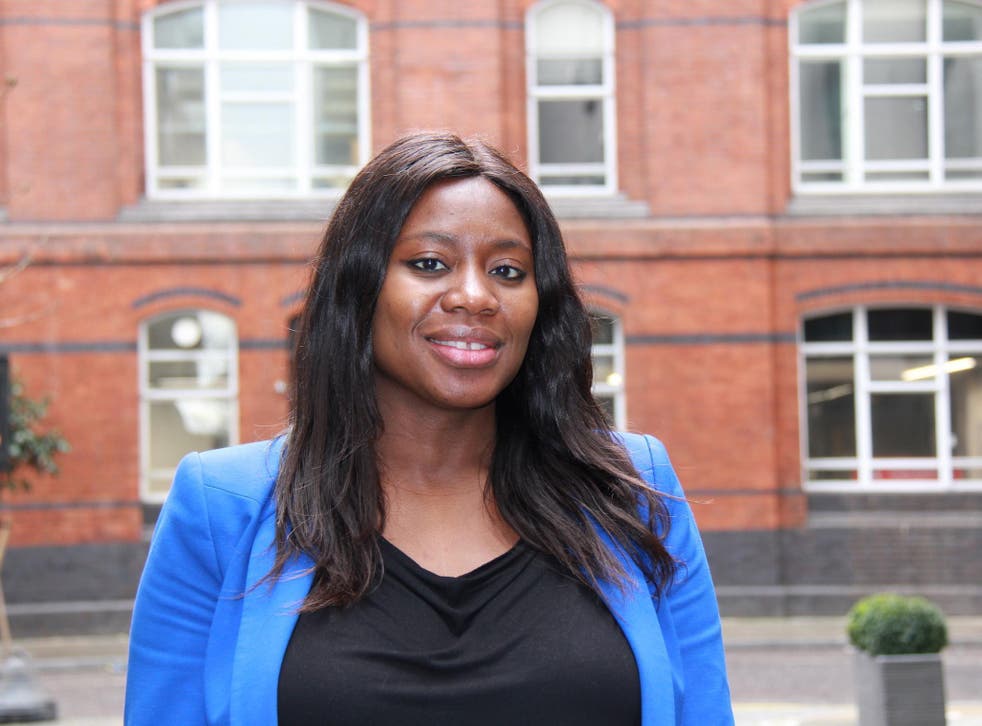 Miatta Fahnbulleh spent the day of the Spring Statement calling out the Chancellor on live television.
Fahnbulleh is chief executive of the New Economics Foundation, a think tank that is increasingly called upon by the media to give a voice to an alternative to mainstream economics. "I wanted to see more from him," Fahnbulleh told the BBC. "The economy does not feel better for people. He's got to take that challenge on."
By that evening, after another appearance on Sky, she was even angrier. "There was a level of complacency that was quite staggering," she tells me a day later. "As he was cracking his jokes and performing I was thinking that the story he is telling about the economy is so dislocated from what people are feeling and the reality of families struggling to feed their kids. I don't know how you can look at the fundamentals and not see a need to act. You can see I'm getting quite cross!"
Fahnbulleh joined the New Economics Foundation in November. At just 38, she has spent eight years at senior level, working as head of cities in the policy unit at the Cabinet Office, leading on the formulation of strategy for everything from devolution to climate change for Ed Miliband's opposition, and as director of policy and research at the Institute of Public Policy Research.
She was attracted to the top job at NEF after despairing at the disconnect between ordinary people and the politicians who have the power to change their lives. "Whitehall is so dislocated from the people on the ground," she says. "It's partly why so many policies go nowhere; they never get past the paper they are written on. Then the chunk of them that do don't deliver the intended consequences. If you don't start with the people on the ground, what do you expect will happen?"
I ask her how she feels about the prospect of a Corbyn government, given her experience working with Ed Miliband. "Jeremy's got a lot of flack. But it doesn't matter what your politics is, I think his analysis of the economy was spot on and he has shifted the debate in a way that is helpful."
She notes that it was Miliband who began to talk about the idea of the many, not the few, which has become Labour's slogan under Corbyn, and the similarities between the 2015 and the 2017 Labour manifestos.
"In Labour, we were doing too much tweaking policy, and he's come out and said we need big change," she says. "The challenge is whether you come up with a policy perspective that's bold and radical and that we can deliver. We don't have to renationalise everything, we should be thinking about how to empower local government through municipal ideas – that's where organisations like NEF are there to inspire."
The New Economics Foundation calls itself a "people-powered think tank" because of its focus on grass roots action. I have sat in on community development sessions with NEF consultants in various parts of the country, where local people are encouraged to voice their ideas and learn how to turn them into workable policies.
"Because we have spent a lot of time working in communities, we start with the experience of the people, and there is power in that," Fahnbulleh says. "It allows your narratives to be stronger and better. I say that as someone who has done a lot of spreadsheet policy-making in my life!"
While her approach has changed, Fahnbulleh has always been driven by a strong sense of injustice. She grew up talking politics around the dinner table in Liberia, where her father was at the vanguard of pushing for a political system that was inclusive of the indigenous population. The family fled to Sierra Leone at the outbreak of civil war and eventually moved to the UK in 1986, where they claimed asylum.
"We were lucky; my parents emigrated over here and made a great life for us, but so many people aren't that lucky," she says. "When you come from a country where unemployment is 80 per cent, an entire generation of kids have had their future obliterated, you think, there is something not right that this can be the reality for people. That's just stuck. It's coloured everything I've done."
Until about 10 years ago, Fahnbulleh thought she would end up working in Africa. She went from studying PPE at Oxford to a PhD in international and economic development. Her first job was working for a development consultancy on an economic strategy for the president's office in Bosnia, another country with deep ethnic tensions. "A young black girl going in there… looking back on it, it was going in the deep end," she says.
One day she saw a job in the prime minister's strategy unit and saw the value of learning about strategy from the inside. "I applied and never came back," she says. While the politics are very different in Europe and Africa, Fahnbulleh's motivations are the same: "Speaking up for injustice and wanting to right wrongs – I got that from my parents from a young age. That sense that you have to be counted, you've got to drive whatever change is in your power."
It's that kind of momentum she hopes to bring to NEF as chief executive. "Success at NEF is three things: first, leading the debate on the alternative economy and coming up with ambitious radical ideas that can deliver change. Second, being a catalyst for a bigger movement. Change will come, but the scale of change will only come when enough people are galvanised and mobilised and that will require partners in other organisations. Third is a more internal one. I want NEF to continue being the sort of place where people look and say, 'They're doing something special.' But if we do that in a way that is not just about radical ideas, but changing the process around how we do policy from this disengaged, dislocated way, then that will be success."
When she's not running one of the country's most influential think tanks, Fahnbulleh is busy raising her three-year-old son with her husband, who works in finance. The couple have just discovered they are expecting twins. "It's a pretty incredible thing to be doing in your first year in the job, but if the prime minister of New Zealand can do it, I can," she says. Somehow, you believe her.
Register for free to continue reading
Registration is a free and easy way to support our truly independent journalism
By registering, you will also enjoy limited access to Premium articles, exclusive newsletters, commenting, and virtual events with our leading journalists
Already have an account? sign in
Register for free to continue reading
Registration is a free and easy way to support our truly independent journalism
By registering, you will also enjoy limited access to Premium articles, exclusive newsletters, commenting, and virtual events with our leading journalists
Already have an account? sign in
Join our new commenting forum
Join thought-provoking conversations, follow other Independent readers and see their replies