HP fraud case: is accounting at the heart HP's attempts to blame UK software company Autonomy?
HP claims Dr Mike Lynch was guilty of fraudlent accounting. His team vigorously deny it. Ben Chu reports on a cultural battle over numbers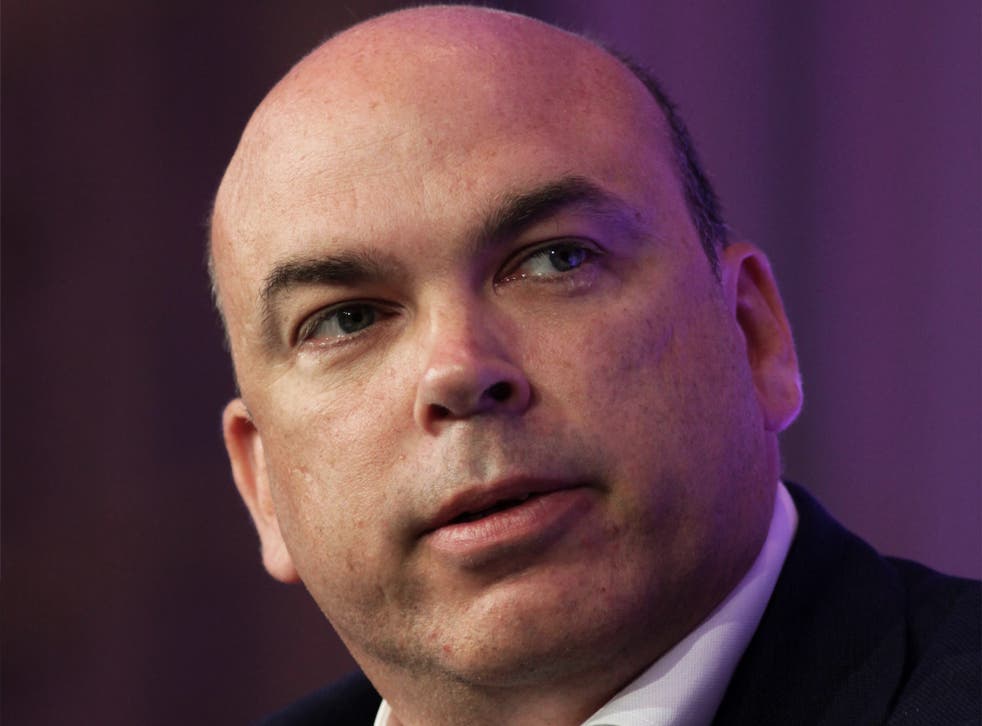 "Those who vote decide nothing," Stalin once cynically declared. "Those who count the vote decide everything." But how much does the method of counting matter when it comes to valuing a company's revenues? It's a question that the Chancery Division of the High Court is being asked to examine.
The Californian-based IT giant Hewlett-Packard this week unveiled the full details of its £3.3bn fraud case against Dr Mike Lynch, the founder of the UK software company Autonomy, in a submission to the London court. At the heart of HP's case is the claim that Dr Lynch fraudulently inflated the revenues of his firm by some $700m (£460m) over a two-and-a-half-year period.
Between the first quarter of 2009 and the second quarter of 2011, Autonomy reported revenues totalling more than $2bn. HP asserts that a third of this was wrongly reported, which misled Autonomy's shareholders and later HP itself when it acquired Autonomy.
Dr Lynch and his chief financial officer Sushovan Hussain, both major shareholders, sold the software company to HP for $11.1bn in 2011. A year later, the Americans wrote off $8.8bn of the value of the deal, blaming $5.5bn on "accounting improprieties".
"This conduct by Lynch and Hussain was systematic and was sustained for more than two years prior to the acquisition of Autonomy by HP," the Americans said in their court submission this week. "Its purpose was to ensure that the Autonomy group's financial performance… appeared to be that of a rapidly growing pure software company.…
"The reality was that the group was experiencing little or no growth, it was losing market share, and its true financial performance consistently fell far short of market expectations."
The submission also contains the fresh allegation that Autonomy sacked its American chief financial officer, Brent Hogenson, after he raised concerns about the company's transactions to Deloitte, its UK based auditor, and the UK regulator, the Financial Services Authority.
Dr Lynch and Mr Hussain are due to respond formally to HP's submission next month. But Dr Lynch is reported to have argued this week that Mr Hogenson's concerns reflected a simple misunderstanding of the differences between the International Financial Reporting Standards (IFRS), used by Autonomy, and the Generally Accepted Accounting Principles (GAAP), used by American corporations. And sources close to Autonomy has insisted that nothing the British company did was remotely fraudulent under the UK's accounting system.
So could this entire case really rest on a case of accountancy cultural clash? "It is a fact that US GAAP and IFRS, in terms of revenue recognition, are currently on different standards," says Melanie McLaren, executive director of codes and standards at the UK's Financial Reporting Council, the UK's accountancy regulator.
Experts agree that IFRS allows considerably more leeway in what can be booked as revenues by a company than the US system, which is detailed and prescriptive. The US even specifies how revenues should be booked in different industrial sectors.
"If you happen to be a software company in the US you would make particular reference to specific guidance that exists in the US for that sector," says Dr Nigel Sleigh-Johnson, head of the financial reporting faculty of the ICAEW. "In the UK there isn't a huge body of literature and you use your judgement."
Ms McLaren says it's "not a surprise" that valuation differences sometimes emerge under the two systems. "Based on what I have read this seems to be what the [HP] dispute is about. It may be that under IFRS, judgements have been made as to what to recognise when that would have been made differently if you'd be following a more prescriptive US GAAP approach," she says.
However she is careful to stress the accountancy method is not necessarily at the root cause of the dispute. And the Financial Reporting Council is still itself formally investigating what happened at Autonomy.
Nevertheless, a difference of accounting treatment could help to explain the eye-popping divergence in the valuations of Autonomy's revenues between Dr Lynch's management team and HP's. Autonomy was swallowed up, but it was no tiddler. It was a member of the FTSE 100 and sold its services in two dozen countries across the world.
"If there's a 2 per cent difference [in valuations] but the sums are bigger, the absolute difference will be bigger," explains Ms McLaren.
Why do the Americans have a different accounting system from much of the rest of the world? Mr Sleigh-Johnson suggests the US system springs from a difference in legal culture. "In the legally fractious environment of the US people look long and hard at all the available guidance," he says. And that's why he is sceptical of the likelihood of the two systems ever converging, despite efforts in recent years to push them together.
Does it ultimately matter? What's perhaps surprising is that there haven't been more disputes over valuations along the lines of HP/Autonomy. "It's pretty unusual actually," Mr Sleigh-Johnson says. "It's not something that keeps coming up".
He is also not sure that the difference matters: "I think it can be overstated. Sophisticated international investors probably can cope with two major sets of standards for the foreseeable future," he says.
Perhaps that's right. Or maybe the high-profile HP/Lynch court case will reinvigorate the drive for convergence. After all, which boss would wish to find himself or herself in the situation of HP's Meg Whitman in 2012 when she wrote down 80 per cent of an $11bn investment?
Porsches and vans: Autonomy under Lynch
As well as alleging that Dr Lynch artificially inflated Autonomy's revenues by aggressively booking sales, HP suggests Dr Lynch adopted other dubious tactics to flatter the top line. HP claims that in late 2010, Autonomy paid one company, MicroTech, $9.6m for a hi-tech van.
Legal representatives of Dr Lynch's have denied this, saying that the vehicle was part of a valid strategy to sell more software to American official clients and the value of the licence it bought to use it was certified as fair value by Deloitte. The court claim also details the sales incentives policy at Autonomy under Dr Lynch.
HP said that one salesman, Michael Sullivan, was urged sell $10m (£6.6m) of hardware in a single quarter and that he would receive a Porsche if successful. The Americans also say a deal to supply Tottenham Hotspur with software to run its website coincided with a deal to sponsor the team's shirts.
Register for free to continue reading
Registration is a free and easy way to support our truly independent journalism
By registering, you will also enjoy limited access to Premium articles, exclusive newsletters, commenting, and virtual events with our leading journalists
Already have an account? sign in
Register for free to continue reading
Registration is a free and easy way to support our truly independent journalism
By registering, you will also enjoy limited access to Premium articles, exclusive newsletters, commenting, and virtual events with our leading journalists
Already have an account? sign in
Join our new commenting forum
Join thought-provoking conversations, follow other Independent readers and see their replies