A View from the top: Will Ramsay, founder and CEO of the Affordable Art Fair
The man behind the Affordable Art Fair tells Martin Friel why he remains so committed to taking the 'snobbery' out of art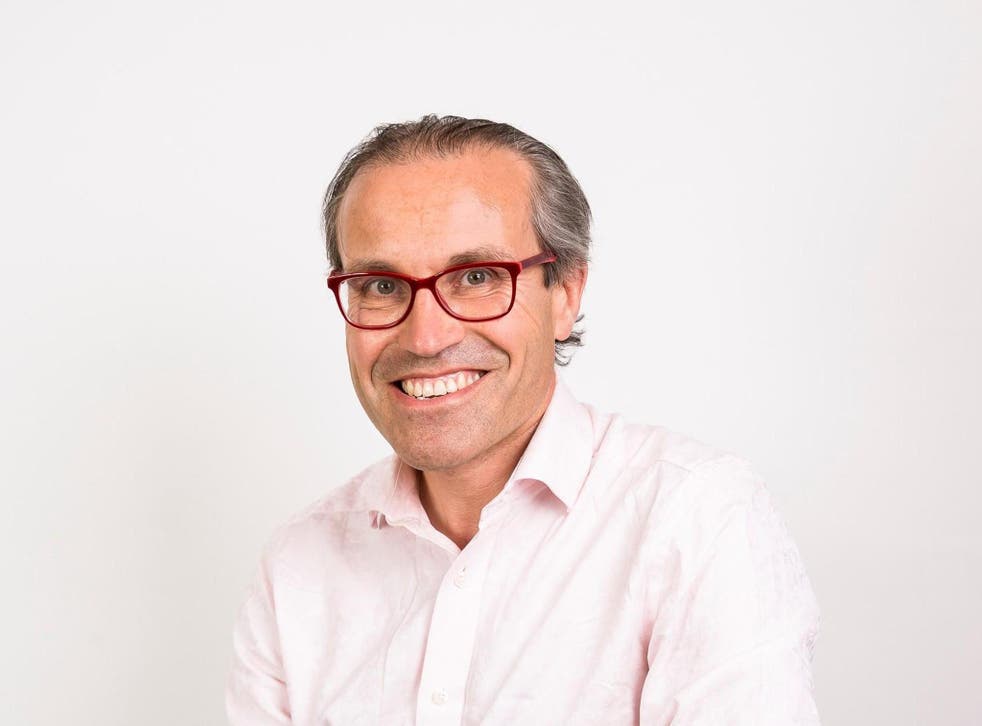 The business world is obsessed with the concept of disruption but there is an assumption this disruption must go hand in hand with digitisation.
And to an extent that is true – Blockbuster falling to Netflix and Borders to Amazon, for example. But occasionally a true disruptive spirit will enter a marketplace and shift its trajectory purely because their concept offers no alternative. Such an individual is former Royal Scots Dragoon guard Will Ramsay, founder and chief executive of the Affordable Art Fair.
Running since 1999, the Affordable Art Fair gathers together galleries and artists from across the UK and matches them with the buying public over a few short days with a focus on making art accessible to as many people as possible.
With a price cap for artworks set at £6,000 (apparently it is possible to snap up a print piece for as little as £50), Ramsay says his mission is to drive the snobbery out of art collecting and make people feel as comfortable buying a piece of art as they would a bottle of wine.
Back in 1996, when Ramsay had not long set up his first venture, Will's Art Warehouse, he found himself appalled at the atmosphere he found in galleries: "The thing I remember most is going round a gallery where there was no information; the person running it was at their computer and didn't even acknowledge me entering. I thought, 'this is just the most backward retailing sector' and I thought there was huge scope for expansion."
He took inspiration from the likes of Oddbins and Majestic Wines, which demystified wine-drinking and opened its pleasures up to millions of new customers. But the clincher was when a banker friend complained that he couldn't afford any of the artworks he had seen at a fair.
"He could have afforded plenty of stuff but the fact was nothing was priced and the assumption was that he couldn't have afforded it. So I thought we'll put it on the tin – it's the Affordable Art Fair."
Starting with one fair in Battersea, south London, the Affordable Art Fair now has 15 annual events, in nine countries and across three continents. But frustrated that the concept is limited to cities large enough to make the event work (think London, New York, Milan, Hong Kong), just over a year ago Ramsay launched an online version of his fair.
"I don't want people in Glasgow to feel that they have to go to London to access affordable art," he says. "Within about an hour's travel time of our three fairs there will be about 10 million people, whereas there will potentially be 60 million people who don't live near London and can't get there. Potentially we could make six times the number of art sales for those artists and have the art going into six times more homes around the UK."
His passion is obvious but perhaps less clear is whether the incumbent art market has the same passion for Ramsay and his "democratisation of art". Initially the concept was shunned; however, with some of the world's largest and most prestigious galleries now exhibiting it seems that his art fair has become an irresistible urge that cannot be ignored.
As an example, he shares an anecdote from the early days of the fair: "I sent the first business plan to a friend of a friend who had a gallery in the West End of London. He said it would never work, it wasn't exclusive enough. About a year after the Affordable Art Fair started he gave me a call to ask if he could exhibit," he says, topping his tale off with a discreet fist pump and a "yes!".
Again, that passion. And it appears that it's not a need to prove the doubters wrong, more that he is succeeding in convincing the art world that snobbery is counterproductive.
Leaning in to emphasise his point, he says: "Everyone needs art and culture in their lives, particularly in the frenetic, globally competitive environment we all live in."
Once he has succeeded in bringing his affordable art concept to even more buyers online, it may well be the business world (more specifically its offices) that he turns his attentions to next.
Having appointed a COO and CFO in the past 18 months, Ramsay has found that he now has much more time to get back to what he believes he does best – coming up with and exploiting new ideas. And something he has seen in Australia has piqued his interest.
"There's a guy in Australia who runs a loss-adjusting business but he is passionate about art. He buys it for his office but he doesn't just plonk it there. He gets the artist to come in to give a talk to employees about what is behind the work and takes employees off to exhibitions. I want more businesses to appreciate the value of art in driving creativity."
Although he says targeting the business world is not part of the current business strategy, there is a twinkle in his eye when he makes the denial.
Where does the Affordable Art Fair go from here? Ramsay emphasises that more locations for physical fairs are in the offing and his online marketplace is about to go global, following a successful test period in the UK.
It's not until it comes to discussing projections that Ramsay reveals the tension that comes with balancing art with business.
"My vision is to have £1bn worth of art bought..." He stops and corrects himself. "In fact, that's not the vision. The vision is to have a million artworks bought and we are about halfway there. That's what I want in whatever way we achieve it – through existing fairs, more fairs or online. Selling art into a million homes would be a pretty cool thing."
Support free-thinking journalism and attend Independent events
Register for free to continue reading
Registration is a free and easy way to support our truly independent journalism
By registering, you will also enjoy limited access to Premium articles, exclusive newsletters, commenting, and virtual events with our leading journalists
Already have an account? sign in
Register for free to continue reading
Registration is a free and easy way to support our truly independent journalism
By registering, you will also enjoy limited access to Premium articles, exclusive newsletters, commenting, and virtual events with our leading journalists
Already have an account? sign in
Join our new commenting forum
Join thought-provoking conversations, follow other Independent readers and see their replies