Andrew Tyrie, head of Treasury Committee, says Financial Reporting Council is 'dragging its feet' over HBOS auditor
'It was a catastrophic failure. Why won't the watchdog finish the job?'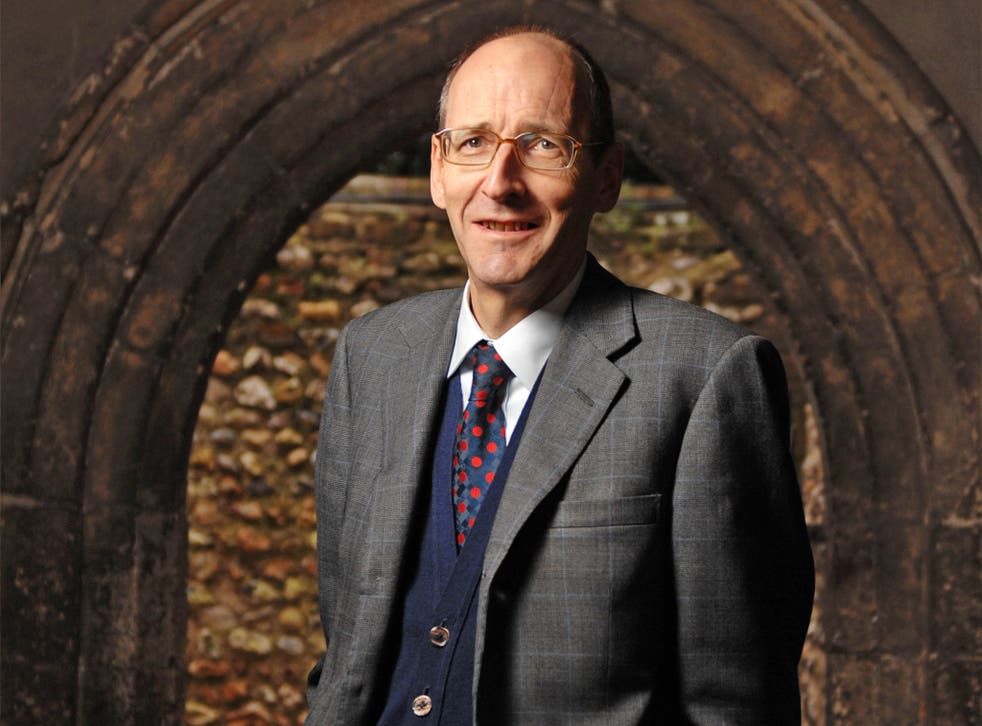 "The job is only half done," says Andrew Tyrie bluntly, when I ask him for his views on fixing Britain's financial system – and on the watchdogs that police it. The energy with which one of the country's most influential and independent-minded politicians has started his second term at the helm of the Treasury Select Committee suggests he means to see it through.
We meet as he is putting the finishing touches to a stern letter to the Financial Reporting Council (FRC), warning that its "professional credibility" is at risk if it fails to reconsider its decision not to take action against KPMG, which audited HBOS prior to the bank's collapse.
While the Conservative MP seems relaxed and in good humour when we meet in his spacious office in the House of Commons, lounging across two chairs in his shirtsleeves and preparing for a weekend in his picturesque Chichester constituency, his eyes taken on a steely glint when he starts talking about the organisation that is supposed to police the country's accountants.
"The FRC were asked to take a look [at KPMG's work on HBOS and the auditing of banks more generally] and they showed considerable reluctance to do so. That was a mistake. They should now get on with it. Even if they are confident that they won't find anything, that work is needed to maintain public confidence in bank auditing.
"The FRC has been dragging its feet. The need for them to do this work was made abundantly clear by Parliament's specialist advisers. They gave a clear view on the FRC's role with respect to KPMG."
In other words, Stephen Haddrill, the chief executive of the FRC, is in for a very rough time if he continues to dig his heels in on this subject.
Warming to his theme, Mr Tyrie continues: "It seems that the audit process played a role in the failure of HBOS. This wasn't a minor failure. This was a catastrophic collapse. In relation to the size of its balance sheet, HBOS's impairments were twice as bad as those of RBS. The board and senior management were engaged in uncontrolled lending... and there was a lack of challenge throughout the higher reaches of the organisation for disastrous decisions.
"An important question is whether information, on the basis of which those decisions were taken, was influenced by the audit process. It seems that it might have been. We need to find out."
This, then, is one of the next steps he wants to see taken in the wake of the official report last month on the failure of HBOS and the oversight of the bank. The repeated delays to its publication infuriated Mr Tyrie and his colleagues, but now he thinks they might have had some value.
Business news: In pictures

Show all 13
"The delays in the production of this report were extremely frustrating. But they might have had a silver lining. They have kept reminding us just how serious this financial crisis was, and how much work there is still to do to put it right." Quite.
What might keep the issue high in the public's consciousness is the review embarked on by watchdogs into whether those individuals connected with HBOS's failure should face bans from the City.
"After discussions with the Treasury Committee's senior advisers, we decided to appoint an independent reviewer. Andrew Green, QC, was brought in to do the job," says Mr Tyrie. "He appears to have done a good and thorough job. We have a clear answer on enforcement. Yes, the regulators should consider whether any former members of HBOS's senior management should be subject to investigation proceedings with a view to prohibition. Better late than never.
"Why didn't they do this earlier? There the Green report is also enlightening. They could and should have got on with this work in 2009. Andrew Green has not come to that view with the advantage of hindsight. He came to it by looking at the evidence available to the regulator at the time. That appears to be a pretty serious lapse.
"The culture of the regulators at around the time of the crisis was defective in a number of ways. It's true that there was a lot wrong with banks. It's also true that there was a lot wrong with regulators. We are still dealing with some of these problems."
What I want to know is whether he thinks there is still a wider problem with British watchdogs – a reluctance to take on the really tough cases and to seek, instead, easy wins from low-lying fruit. Only one man – Peter Cummings, then head of the corporate banking division – was, after all, fined and banned in the wake of what went on at HBOS.
"The committee hasn't done a comprehensive examination of the culture of all regulators. But your question is a very interesting one" says Mr Tyrie. "Some argue that Britain had a club culture in finance. If so, that had pros and cons. Its unacceptable face was reflected in the phrase. 'Don't kill the goose. Don't force the Governor to raise his eyebrows.' In other words, a little insider trading was tolerated."
"Perhaps the club culture had a positive side too. To some degree it was self policing and ejected serious offenders.
"Either way the club culture, after Big Bang, has given way to a much broader, global culture in finance. Detailed interaction between regulators and financial institutions still has benefits. It means they don't have to bring in six lawyers at the start of each dispute. It is widely held that the American system can waste a heap of money and time that way. British regulators are seeking a balance that picks up the merits of both approaches."
On issues such a ring-fencing of banks – and the power given to the Bank of England to break them up if they try to skirt round the new system – he is uncompromising: "This is an experiment... We certainly can't know how effective it will be until it's tested.
"But one thing I'm clear on: we must implement it properly at the start. The incentive on banks will always be there to find a way through the ring-fence. That is why the Parliamentary Commission on Banking Standards concluded that it was essential to buttress the ring-fence with electrification. Banks need to know that if they test it, the regulator has the statutory authority to separate out parts of the bank."
He says he is confident that Andrew Bailey, the Bank's deputy governor who is in charge of the Prudential Regulation Authority, won't shirk the responsibility if it becomes necessary.
I sometimes wonder whether people in the finance industry, and perhaps in the Treasury too, curse Mr Tyrie as a turbulent priest. Do people ever ask him to pipe down?
"Yes. I think I've had that from those in finance, pretty much since I started the job. No doubt some of the criticisms were well placed. Still, I like to think that some public benefit has come from more effective scrutiny of regulation of these powerful, systemically risky institutions. Parliament should be capable, in the 21st century, of playing a more effective scrutiny role of powerful quangos."
Does he get the same thing from his own party? "Yes. I just get on with my job."
Join our new commenting forum
Join thought-provoking conversations, follow other Independent readers and see their replies