Anglo American finds a safe pair of hands
Mark Cutifani has an impressive CV, but he will need all his experience to handle what's regarded as the toughest job in mining
Tom Bawden
Tuesday 08 January 2013 23:48 Comments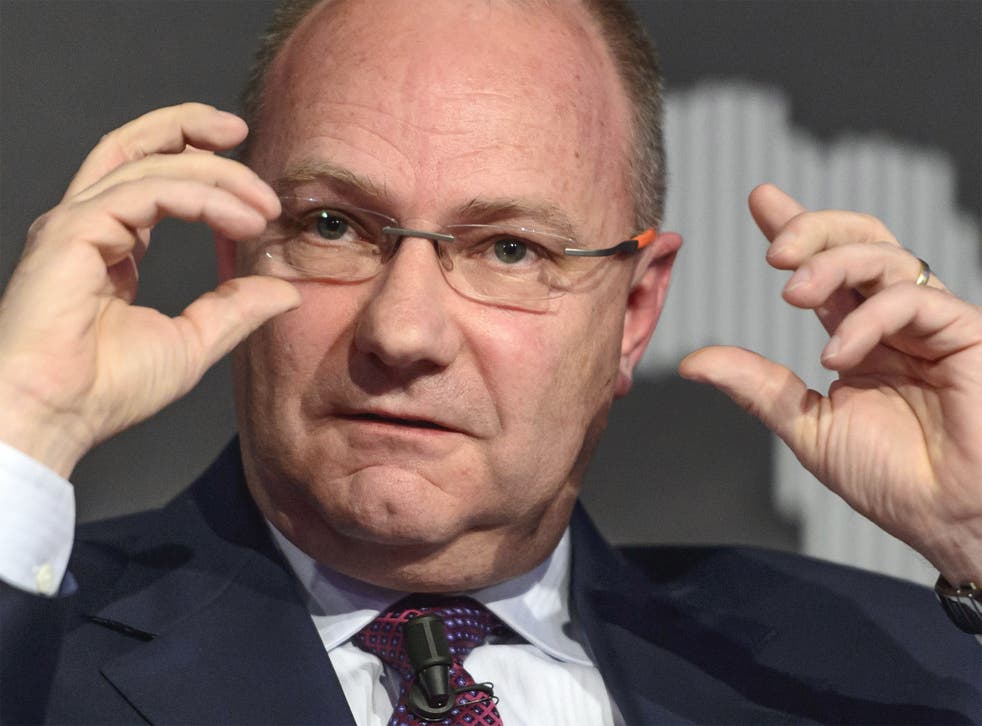 Anglo American's new chief executive, Mark Cutifani, sounds like a man who lives life to the full. The 54-year-old father of seven roars with laughter at Fawlty Towers and loves tucking into a hearty meal of steak with a good red wine. His stated philosophy of life is "no regrets".
But the straight-talking Beatles and cricket enthusiast, who will take the top job at Anglo American in April after five years running South Africa's AngloGold Ashanti, is not what you would call easy-going. This is just as well, because he has just taken on what many regard as the toughest job in mining, where he hopes to succeed in resolving the series of giant headaches which ultimately defeated his predecessor, Cynthia Carroll.
At first glance Mr Cutifani might not appear ideally suited to the job. He may have won much praise for his career-making turn at AngloGold, where he is credited for increasing production capacity to benefit from record gold prices at the same time as significantly improving the group's profit margins – but his new company doesn't actually do any gold mining.
Furthermore, his old job has typically gone to a South African company insider, while Mr Cutifani is an Australian outsider.
If this doesn't sound significant, it should be noted that the only other exception to the rule was Ms Carroll, whose failure to fit the mould is seen as being at least partially responsible for her unpopularity.
However, analysts welcomed his appointment today. They argue that the breadth of experience he has gathered across his career gives Mr Cutifani as good a chance of turning around Anglo American as anybody – while adding that success is still by no means assured.
"He seems to tick all the boxes. He has had an international presence and experience of running a significant public company. He has South African experience and he is a mining engineer, so he knows his stuff," Tom Gidley-Kitchin, an analyst at Charles Stanley, said.
"But I don't see any way that Anglo American's problems can be solved by pulling a rabbit out of the hat. It will be a long process and any improvements will be incremental," he added.
Des Kilalea, an analyst at RBC Capital Markets, said: "He has a reputation for getting down to business and understanding the strategic and operational sides of a company.
"But it's a challenging job, probably the most difficult in mining at the moment," he added.
Anglo American's shares – which lost about $14bn (£9bn) under Ms Carroll's six-year reign, substantially underperforming rivals Rio Tinto and BHP Billiton – increased by 27.5p to 2,028.0p.
In addition to the industry-wide problems of volatile commodity prices and rising costs, Mr Cutifani has some unique issues to address on the group's home turf of South Africa, which still accounts for about half of its profits – itself a source of concern to investors who don't like too much exposure to a single country, especially a volatile one.
The South African government is considering imposing additional taxes on miners while the threat of a sudden renationalisation of the industry looms in the background.
Meanwhile, tensions between rival unions and mining companies resulted in violent wildcat strikes last year which caused more than 40 deaths and are expected to return in 2013 with the next round of pay negotiations.
Furthermore, its main business in the country, Anglo American Platinum, is being hurt because the platinum industry suffers from overcapacity.
Mr Cutifani's experience running AngloGold, combined with his role as president of South Africa's Chamber of Mines, have given him good contacts with politicians and the unions and should help him tackle these issues.
Another major headache is the Minas Rio iron-ore project in Brazil, which is five years behind schedule and billions of dollars over budget.
A previous role as head of the nickel business at Brazilian mining giant Vale will have given Mr Cutifani some experience of base metals and doing business in Brazil, which could prove useful when he decides what to do with this apparent basket case.
Rounding out his CV, Mr Cutifani spent his early career working in the coal business in his native Australia, giving him knowledge of the so-called bulks, such as iron ore and thermal coal, which make up a large portion of Anglo American's portfolio.
In addition to his key tasks, Mr Cutifani must also contemplate a break-up of the sprawling behemoth, which analysts have calculated could be worth up to 20 per cent more in pieces.
While there is much to do, analysts say Ms Carroll's achievements should not be underestimated. She made significant strides in tidying up the bureaucratic sprawl she inherited, greatly improved relations with the South African government, expanded internationally and significantly increased Anglo's woefully low exposure to iron ore and copper. She also reduced fatalities by 57 per cent to 17 in 2011.
Mr Cutifani too, is hot on safety, with fatalities falling from 37 a year to 15 during his time at AngloGold.
In this area and others he will look to continue what Ms Carroll started.
Register for free to continue reading
Registration is a free and easy way to support our truly independent journalism
By registering, you will also enjoy limited access to Premium articles, exclusive newsletters, commenting, and virtual events with our leading journalists
Already have an account? sign in
Join our new commenting forum
Join thought-provoking conversations, follow other Independent readers and see their replies