Christmas dinner is £5 cheaper this year as food prices fall
Although this year's Christmas dinner is cheaper compared to 2014, shoppers are still paying more compared to previous years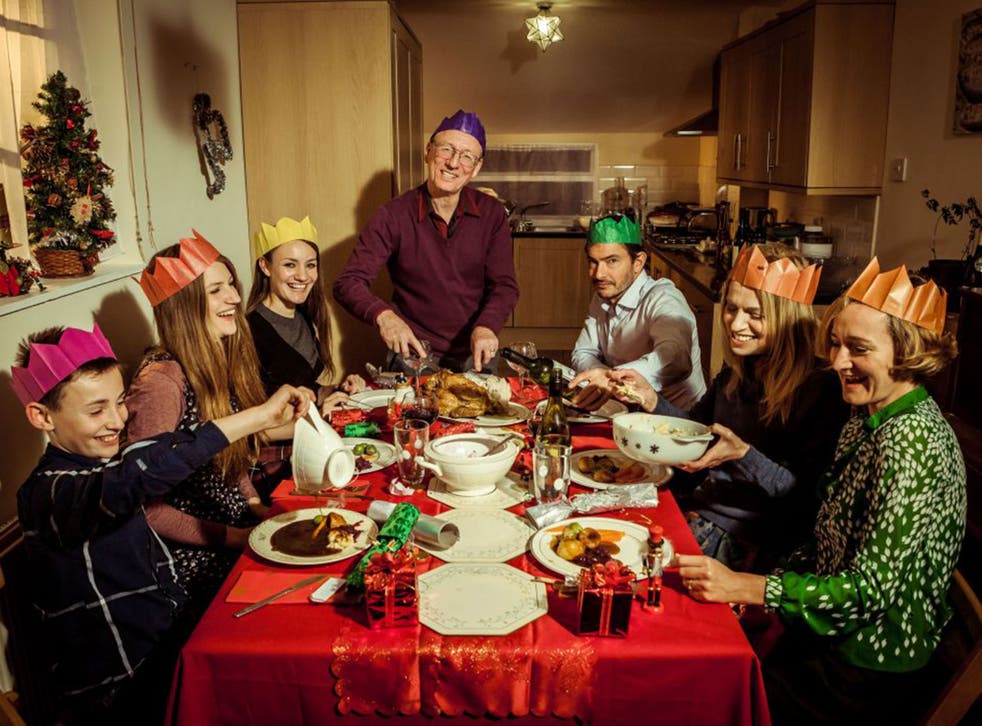 The average cost of Christmas dinner has fallen by nearly £5 in the past year as tumbling meat, vegetable and drinks prices lower the cost of the festive set-piece, official figures have shown.
Based on the Office for National Statistics' inflation data for 20 individual "Christmas" items, the cost of the meal – albeit substituting turkey steaks for a full turkey – has fallen from £105.78 to £100.84 in the past 12 months, a fall of just under 5 per cent.
Shoppers have enjoyed an extended spell of near-zero inflation during the past 12 months, driven largely by plunging oil costs. Food prices – down 2.7 per cent year on year in November – have also eased the pressure on household budgets.
The figures showed double-digit falls in the cost of broccoli, carrots, cream crackers and back bacon in the past year. The price of turkey steaks has also fallen by more than 8 per cent, while the price of the single biggest outlay – champagne – has sunk 6 per cent from £30.74 to £28.85, the ONS said. The average cost of a bottle of red wine and port are also down almost 4 per cent and 3 per cent respectively.
Out of 20 items included by the ONS in the "Christmas dinner" inflation basket, only four – sponge cake, ice-cream, ground coffee and a box of chocolates – are more expensive than a year ago. The average cost of sponge cake rose by far the most sharply, up from 95p to £1.43, or more than 50 per cent.
Although this year's Christmas dinner is cheaper compared to 2014, shoppers are still paying more compared to previous years. In 2008 the same basket of goods cost £88.41, while five years ago the festive meal cost £92.43 – more than £8 cheaper than this year.
Overall, food prices are 2.7 per cent lower than a year earlier, according to the ONS, as prices are driven lower by global oversupply.
The United Nations Food and Agriculture Organisation's food price index, which measures monthly changes for a basket of foodstuffs including cereals and meat, dropped 1.6 per cent last month, leaving food on international markets 18 per cent cheaper than a year earlier.
Register for free to continue reading
Registration is a free and easy way to support our truly independent journalism
By registering, you will also enjoy limited access to Premium articles, exclusive newsletters, commenting, and virtual events with our leading journalists
Already have an account? sign in
Register for free to continue reading
Registration is a free and easy way to support our truly independent journalism
By registering, you will also enjoy limited access to Premium articles, exclusive newsletters, commenting, and virtual events with our leading journalists
Already have an account? sign in
Join our new commenting forum
Join thought-provoking conversations, follow other Independent readers and see their replies