Asda suffers worst sales fall in its 67-year history
The company has devised innovative strategies to combat the rise of the discounters, but has still suffered the worst year for sales in its history. Simon Neville reports on the latest of the big four to hit rock bottom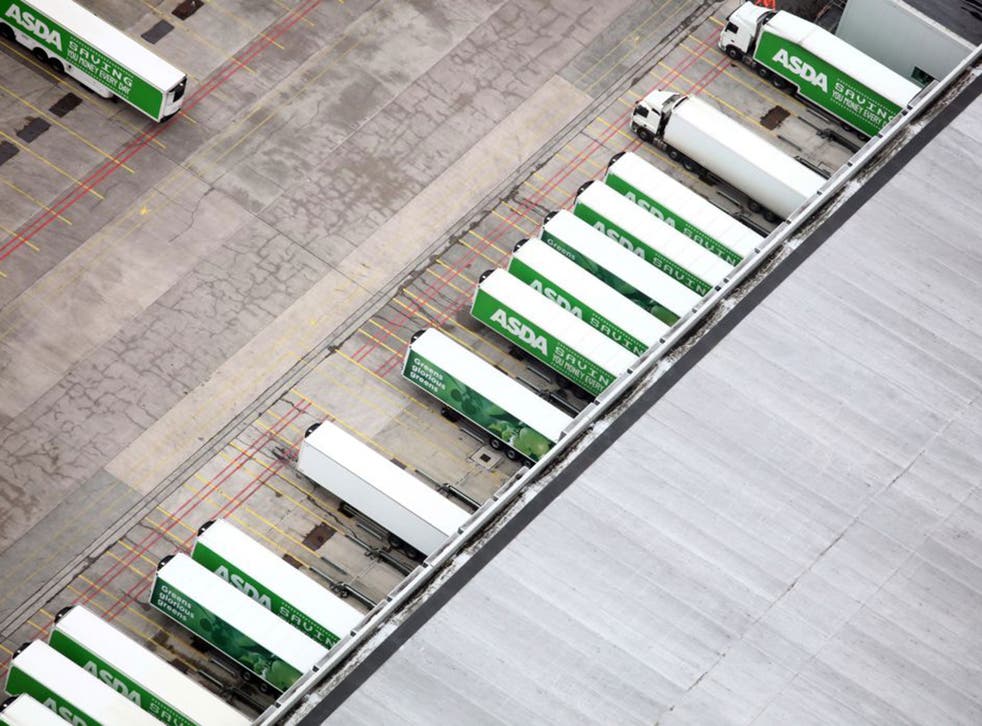 Asda has suffered the indignity of recording the worst fall in sales in its 67-year history, as shoppers deserted the supermarket in droves.
A 5.8 per cent decline in the three months to the end of December rounded off a dreadful year for the UK's second-biggest supermarket, although from the performance given by the company's chief executive, you could have been forgiven for thinking nothing was wrong.
Andy Clarke insisted that "we are not a business in crisis" and dismissed the idea of a dreadful Christmas for the company, claiming it was on track for long-term growth.
So is there anything to justify Mr Clarke's opti- mism? And will he be the man to lead the turnaround, with nearly six years at the helm already under his belt?
There is no doubt that some of the biggest shifts in the supermarket sector's history have come in the past five years, with the so-called "big four" – Tesco, Sainsbury's, Asda and Morrisons – all watching the German discounters Aldi and Lidl steal a march on them.
Their rise and rise has been put down to the recession - with shoppers being forced to reassess their spending habits – but also the big four's inability to adapt and step away from putting profits and expansion above everything else.
Over the past year Tesco and Morrisons have had an annus horribilis, with an accounting scandal rocking the former, while at the latter a chief executive was out of his depth trying to win customers who did not exist.
Now it seems to be the turn of Asda, which faces less scrutiny as it is owned by US giant Walmart and is not obliged to report the same level of detail as its UK-listed counterparts. What we do know, however, is that last year was its worst 12 months on record – like-for-like sales for 2015 were down 4.7 per cent, with each quarter getting steadily worse.
Market share has also been falling and the company has been forced to make severe cuts to its spending – including redundancy rounds – to retain a steady profit.
Mr Clarke had claimed that last summer was the "nadir" of the problems, but now he was backtracking, yearning for a crystal ball and admitting there would be negative sales growth most of this year.
He said: "2015 was a difficult year and 2016 will be tough. The UK retail market is continuing to undergo significant and permanent structural change. Competition in our sector has been fierce and our market share has come under pressure."
But how many of the problems have been of Asda's own making? And how much is due to external factors?
Most agree that it has been faster than most to react to the changing face of the UK grocery market.
A few years ago it was the first of the big four to launch a massive price-cutting exercise – one followed by its rivals. It also vowed to keep prices simple, rather than resort to mind-boggling offers that changed weekly.
The reason for this was to keep profit margins up at 5.3 per cent, while rivals were slashing theirs – keeping Asda's paymasters in the US happy, even if it meant losing customers.
Mr Clarke admitted this was part of the reason for the poor Christmas results – Morrisons pushed cheap booze sales, drawing in more customers, and Asda decided against taking part in Black Friday this year.
Business news: In pictures

Show all 13
Its George clothing range also suffered as prices were not reduced despite the unseasonable weather, but overall prices fell by an average of 2 per cent, amid the supermarket price war, which cut the total spend by shoppers.
Asda had already said it would cut back on its "want to have" initiatives – like more convenience stores, click and collect points and new stores – and focus instead on revitalising the existing store estate to win over customers.
But sending letters to suppliers asking for extra cash, and cutting the amount of free tea it gives to staff, is seen by many as a sign of desperation – as if the bosses are trapped on a treadmill and are sprinting to stay still.
A new price drop was also unveiled, with 1,600 products becoming cheaper than at Tesco, Sainsbury's and Morrisons – although there was no mention of the prices being lower than at Aldi and Lidl.
Asda was insistent that on several measures – such as profits, return on capital expenditure and cost cutting initiatives – it is on track.
The problem is, when Asda only reveals a simple sales figure every quarter, it is difficult to focus on much else.
Register for free to continue reading
Registration is a free and easy way to support our truly independent journalism
By registering, you will also enjoy limited access to Premium articles, exclusive newsletters, commenting, and virtual events with our leading journalists
Already have an account? sign in
Register for free to continue reading
Registration is a free and easy way to support our truly independent journalism
By registering, you will also enjoy limited access to Premium articles, exclusive newsletters, commenting, and virtual events with our leading journalists
Already have an account? sign in
Join our new commenting forum
Join thought-provoking conversations, follow other Independent readers and see their replies