Ban the b-word: Men may be 'commanding' but only women get called 'bossy' - and it's undermining female ambition
Now a campaign is calling for an end to the use of the word, says Gillian Orr
Gillian Orr
Wednesday 12 March 2014 22:30 Comments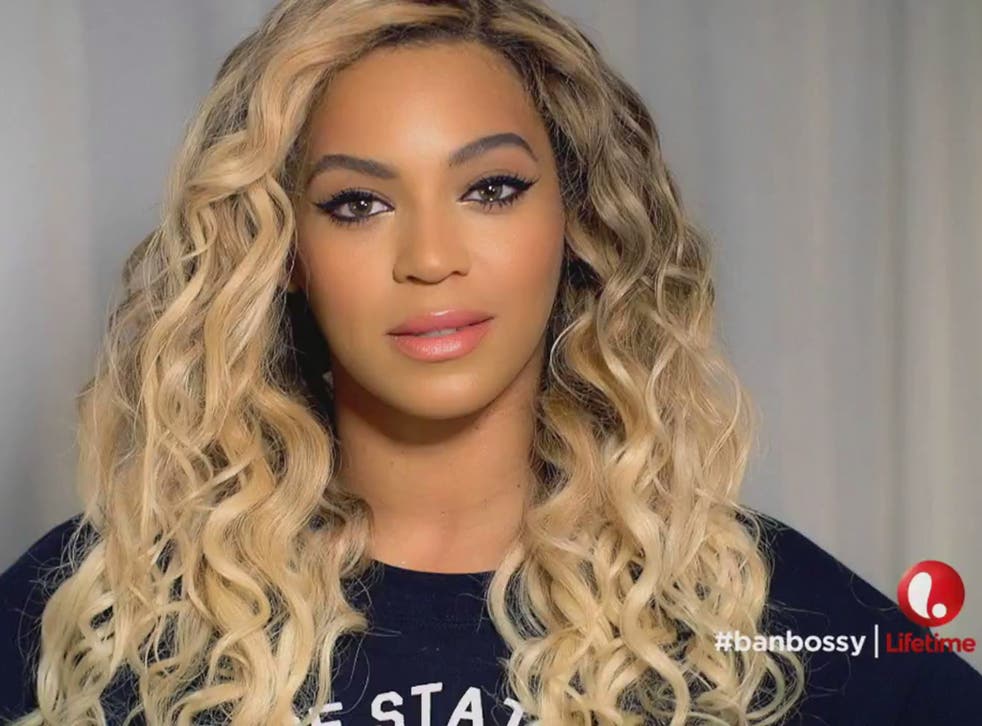 "He's just so… bossy." It's not a sentence you hear often. Or ever hear at all. Because despite its gender neutrality, being bossy is an affliction that appears to apply solely to women.
Men are called other things, of course: leaders, authoritative, commanding. But a female taking charge and showing some assertiveness is often lumbered with a description that is liable to – if not designed to – knock the ambition right out of her.
Now a campaign is calling for an end to the use of the word.
"Ban Bossy" is the brainchild of Lean In, the non-profit organisation set up by Sheryl Sandberg – Facebook's chief operating officer and the most recent member of the women's billionaire club – alongside the Girls Scouts of the USA.
"Words like 'bossy' send a message: don't raise your hand or speak up," reads the introduction on its website (banbossy.com). "By [the age of 12], girls are less interested in leading than boys – a trend that continues into adulthood."
As with any campaign worth its salt these days, it comes with the support of a slew of celebrities. In the one-minute promo that has been uploaded online, Jennifer Garner, Condoleezza Rice and Diane von Furstenberg talk about the derogatory use of "bossy", and discuss how abandoning the word would empower young girls to step into leadership roles. Beyoncé finishes off the spot with the utterly tweetable, "I'm not bossy; I'm the boss."
Sandberg has shared her own experiences of being called bossy as a youngster at school, and explains that the average girl's self-esteem drops by 3.5 times more than that of a boy between primary and secondary school.
Laura Bates, the founder of the Everyday Sexism project, the website that records everyday examples of discrimination against women, thinks the bossy campaign is great, "but I can anticipate it's going to be one of those things where people will be kind of snide about it and claim that it's not a big deal, that this is making a fuss about nothing. But it's not nothing; it has a huge impact and it's a symptom of a wider problem.
"It's important to tackle these really insidious, low-level things that have such an impact on the way that girls (and boys as well) perceive themselves and their abilities and their values from a young age," Bates says. "And I think it's vital that we recognise how big an impact that can have on everything from self-esteem to career choices."
The campaign has not been without its critics. On Forbes.com, Micheline Maynard points out that there are far worse things than "bossy" that girls and women are commonly called today. She also suggests that being called bossy didn't stop Sandberg from succeeding. "Maybe, the deeply felt wound was a driving force," she writes.
At The Washington Post, Alexandra Petri observes that, "The people who agree to 'ban bossy' are not the people standing in the way of young women as they try to become leaders."
However, Bates believes that making girls aware of the circumstances they face can be helpful. "For me, it's not necessarily about banning the word, so much as rethinking our use of it, and giving girls the tools to analyse it when it is used. It's about challenging normalised assumptions. The very act of standing up against it, discussing it, and bringing it out into the open will have an impact."
Bossy might not be the worst thing a girl can be called today. But in a society that continues to keep women down with negative name calling, including charmers such as "crazy" and "slut", being called bossy still has the power to turn a young firecracker into a wallflower.
Register for free to continue reading
Registration is a free and easy way to support our truly independent journalism
By registering, you will also enjoy limited access to Premium articles, exclusive newsletters, commenting, and virtual events with our leading journalists
Already have an account? sign in
Join our new commenting forum
Join thought-provoking conversations, follow other Independent readers and see their replies