Better late than never? Morrisons' online offer
The supermarket group will start rolling out an internet shopping service in partnership with Ocado in January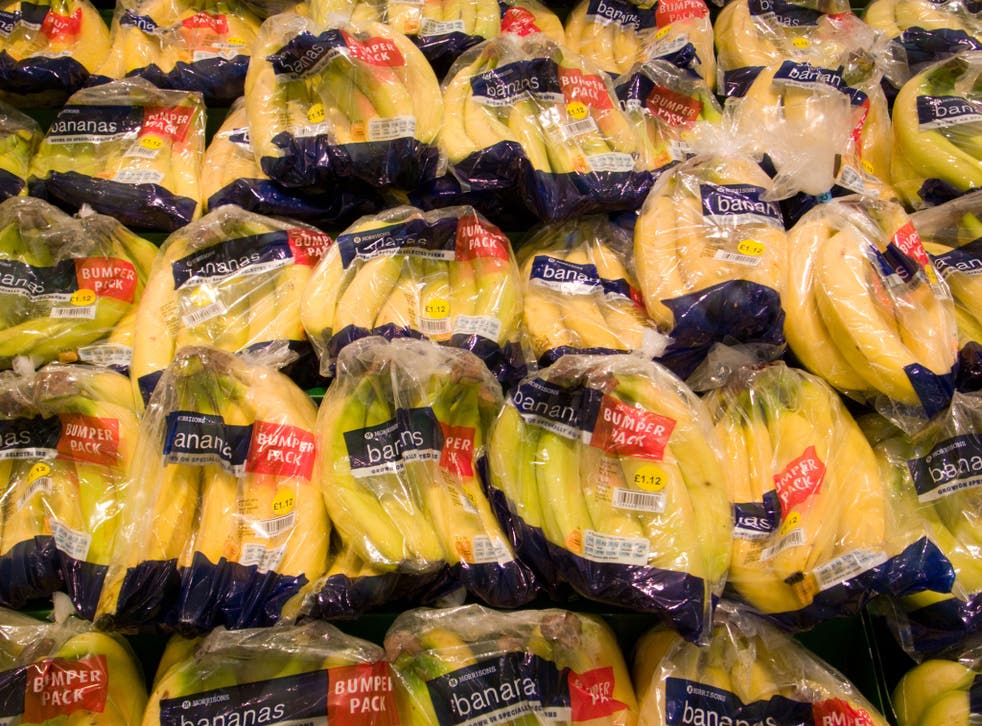 Twenty years after the first online groceries service was set up in the UK, the country's fourth-biggest supermarket Morrisons will finally enter the market as it attempts to win back customers and challenge its rivals.
Dalton Philips, the chief executive, revealed how the service will run, with many of the features its business partner Ocado already offers.
"Yes, we are late, but I don't think we're too late," he said. "I started working on an online strategy from day one, and this time has allowed us to genuinely learn to build the best online offering. By 2015, Morrisons will be a very different business, competing with its competitors on a level playing field."
The first orders can be placed from January 10 in the Warwickshire area, near the Dordon distribution centre, with same-day delivery available for nearby homes.
The £218m tie-up with Ocado will allow customers to see best-before dates ahead of placing their orders as well as check the freshness of each product on the doorstep and reject it if they are unhappy. Any rejection will lead to a refund and vouchers to get the same item free next time. Customers will also be given access to virtual meat and fish counters, where butchers and fishmongers will prepare each cut of meat or fish. They can choose the cut they want, the size and thickness.
The system will also allow online shoppers to know the quality of fruits and vegetables depending on whether they are in season – Morrisons learned this from time in the US following New York groceries delivery business Fresh Direct.
Morrisons has a lot of catching up to do. Managers revealed that 32 per cent of customers shop online with rivals, and they hope to lure them to the new website with services such as transferring favourite items lists from rival operations.
Mr Philips said: "Getting people to transfer can be difficult, a bit like changing bank, but we think our service makes all of that easier and will help customers move over."
Tesco, Sainsbury's and Asda have offered online groceries deliveries for several years, and have started introducing new initiatives such as click and collect at stores.
Asda plans to introduce click and collect points at six London Underground stations for customers to place same-day orders and collect them on their way home from work.
Sainsbury's recently revealed that its online business took £1bn last year. Tesco already takes half of all online orders.
Morrisons had decided against online groceries, saying it would not be economically viable. However, a deal was struck with Ocado earlier this year, along with plans to roll out 200 convenience stores by the end of next year – focusing primarily on London and the South East.
Morrisons bosses spent £27m trying to develop an online service before opting to buy its way into the sector.
Deliveries will be expanded to West Yorkshire by February, London and South Yorkshire by the summer and the North East by the end of 2014, serving 50 per cent of households across the country.
Other initiatives the company wants to introduce include receipts that date each product in order of best-before date, and delivery fees of £1, £3 and £5 for off-peak, peak and standard delivery times in one-hour slots.
Despite joining forces with Ocado, Mr Philips was clear the two businesses would be rivals fighting for the same customers, although he declined to say whether he thought Morrisons' offer will be better than Ocado.
He added: "Fundamentally, they are really good at distribution and we are really good at freshness. Freshness is the hardest thing to get right online, and is the area customers are most concerned about. If you are not strong in fresh, you just don't have the loyalty."
The company hopes to turn a profit from its online services within four years, and believes the venture can help it win back market share it has lost to rivals in the last few years. According to the latest data from Kantar Worldpanel, Morrisons' market share fell from 11.7 per cent to 11.5 per cent in the 12 weeks to November 10, while sales in the three months to November dropped 2.4 per cent.
If the new website lives up to the management's hype, it could become a serious contender in a crowded market. However, commentators have warned that it must be able to deliver not just food but its promises as well.
Register for free to continue reading
Registration is a free and easy way to support our truly independent journalism
By registering, you will also enjoy limited access to Premium articles, exclusive newsletters, commenting, and virtual events with our leading journalists
Already have an account? sign in
Register for free to continue reading
Registration is a free and easy way to support our truly independent journalism
By registering, you will also enjoy limited access to Premium articles, exclusive newsletters, commenting, and virtual events with our leading journalists
Already have an account? sign in
Join our new commenting forum
Join thought-provoking conversations, follow other Independent readers and see their replies