Jobs market
To survive Brexit, businesses like mine will need to improve at getting the best out of our young people
It's not our young people who are the problem, argues restaurateur Iqbal Wahhab, it's the structures that surround them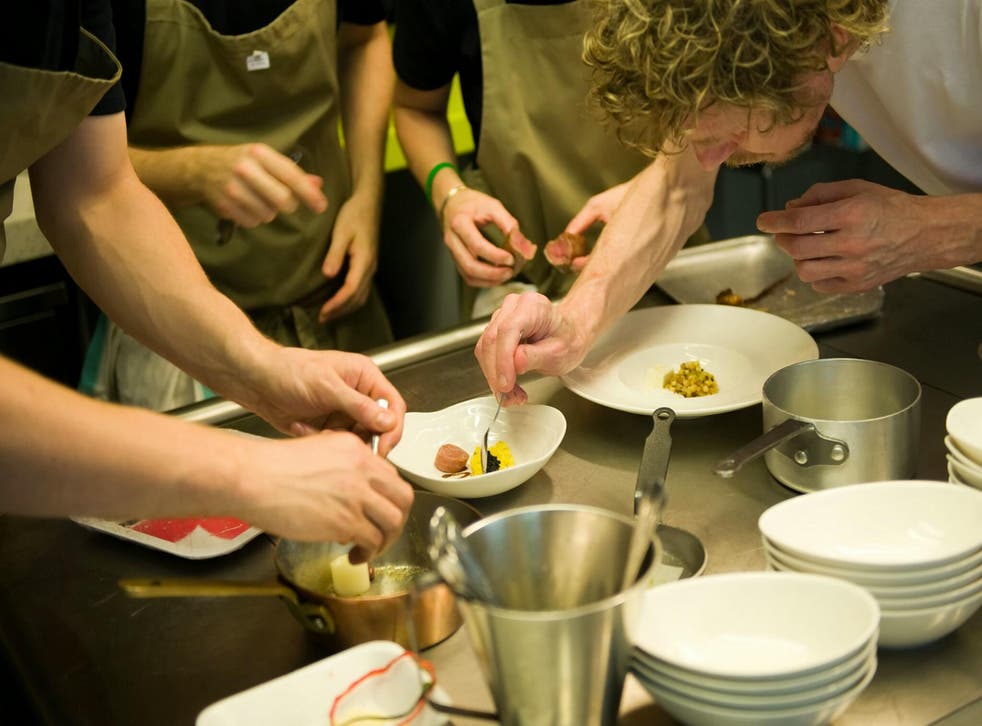 One day at Roast, a restaurant I set up 13 years ago, a young Lithuanian woman came and said to one of our managers: "I've never worked in a restaurant but if you give me a chance, I'll show you I can do it and I think I'd be really good at it."
Egle started with us as a runner and worked her way up to being a manager. The hospitality sector like many others is panic-stricken by the B word (Brexit), with it's potential closing off of the pipeline for the Egles of the world to keep our businesses going, let alone growing.
We never imagined that over 70 per cent of our workforce would end up being mainland European. Out of a 100-strong staff there's hardly anyone who's an indigenous Brit (ironic for a restaurant celebrating traditional British food).
The easy, lazy and wrong conclusion that many employers come to is that the UK youth of today are work-shy; uninterested in taking up jobs that involve long hours and low, entry level wages.
It's certainly true that our celebrity-obsessed culture means that many schoolkids I meet aspire to be the next Ariana Grande or Rio Ferdinand. And it's also true that they find inspiration in people from humble backgrounds who attain millions of fans and millions of pounds.
Yet the underlying problem is that our education system fails our young people by neglecting to prepare them for a world of work and, in turn, massively fails our businesses by not delivering us the talent we need to grow.
Ask the head of any busy restaurant what their biggest challenge is and you'll invariably get the same answer: staffing.
I remember a few years back asking the vice chancellor of a London university why he doesn't make preparing his students for a world of work – from guidance in how to apply for a job, how best to handle an interview and then how to adapt to a work environment – a core part of the curriculum. His answer was astonishing: "I don't see it as my role as an educationalist to get my students into jobs."
And there you have it. It's not our young people who are the problem – it's the structures that surround them.
But business must also do more. More than ever, firms not only need to step up to the plate by engaging more directly with schools, colleges and universities – many of us need to clean up our act too.
It no longer washes to say that long hours, harsh treatment and low starting pay didn't stop us from making it.
Even when we employ people with the necessary entry-level requirements we are often missing out on what deeper potential might exist in our workforce.
Let me explain. Since I first started in the restaurant business in 2001 I've held monthly lunches with junior members of the team to hear their stories and to ask what they would do differently if the firm was theirs to run.
They're always going to be much more open with the founder than their line manager. And I've often taken up the ideas that emerge.
I also once found out that a waitress we employed had a degree in human resources at exactly the same time as the general manager was recruiting for an HR manager. Lucia got the job.
Saj Jetha runs a flourishing business called The Smarty Train which goes into large corporations and shows them how to unlock the often hidden potential in their people. This month he launches a book called The Smarts, which I wish I'd been clever enough to write myself.
"Whether you're starting your first job, moving to a new one or just trying to break out of the same-old, there are ways of working that can give you a big advantage," he says.
Support free-thinking journalism and attend Independent events
In bitesized chunks Saj's book guides people who wish to get on, but who are not sure on the best ways to make the most of themselves. "If it takes too long to get to the point, you never will make it," he advises. We all know someone like that!
Saj has written for millennials rather than managers: "You just love putting together videos. Or maybe you're a genius with a spreadsheet, or crafting a slideshow. Colleagues will queue at your desk. You'll be the go-to person because you've got the hammer when everyone else has a nail. You're in your hook-zone".
Rightly, he warns of the downsides of hook zones. I myself encountered this working on The Independent around 30 years ago when I got through the door as a reporter claiming inside knowledge of Asian communities which no one else at the newspaper, at that point, had.
It was the time of the Salman Rushdie affair so commissions were brisk. But when the author came out of hiding that was basically the end of my days as a journalist as I was perceived as a one-trick pony by editors.
Jetha has a list of clients as long as your arm, from the Bank of England to the NHS, eager to know what they don't know about the people around them. Whilst small businesses may find they can't afford his firm's services they can all buy a copy of his book to share amongst their employees so they can find the smarty not just in themselves, but in their company too.
'The Smarts' by Saj Jetha is published by Ebury on 10 January
Register for free to continue reading
Registration is a free and easy way to support our truly independent journalism
By registering, you will also enjoy limited access to Premium articles, exclusive newsletters, commenting, and virtual events with our leading journalists
Already have an account? sign in
Register for free to continue reading
Registration is a free and easy way to support our truly independent journalism
By registering, you will also enjoy limited access to Premium articles, exclusive newsletters, commenting, and virtual events with our leading journalists
Already have an account? sign in
Join our new commenting forum
Join thought-provoking conversations, follow other Independent readers and see their replies