Blog and buy: the power of social shopping
Retailers are slowly discovering the benefits of using affiliate sites and bloggers to reach their target market. Laura Chesters reports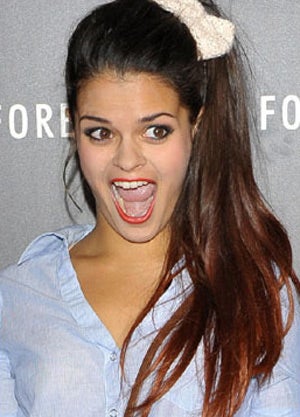 Fashion blogger Bip Ling makes her way through the young, hip crowd at last Wednesday's UK launch party of the US retailer Forever21's store in London.
Wearing the tiniest of green shorts, 21-year-old Ling is the queen of the A-list bloggers that retailers fear could make or break their businesses.
Forever21 made sure it had all the right guests at the launch, young bloggers such as Ling and those from other sites including myfashionlife.com, Iamvintagelover.com, 5inchandup.blogspot.com, culturejunkie.co.uk and gluttonforgrandeur.com, who talk to their target consumers.
Social shopping – the use of social networks and blogging to sell products and rate them – is now top of any retailer's marketing strategy.
Earlier this year, friends Kevin Flood and Mike Harty launched a business combining price comparison with social networking. Their creation, www.shopow.com, has 3,500 members and so far has signed up 10,000 businesses to sell products through its site, including John Lewis, PC World and Asda.
Flood and Harty, who met at Leeds University, get between 4 and 12 per cent of every sale made through the site. They have also secured enough funding to launch a site in the US in the autumn, which will coincide with the planned UK fresher week parties. Flood explains: "Students are an 'early adopter' market for social networks. And obviously students seek bargains and good deals so Shopow is perfect. But the site is used by all age groups."
Flood says retailers of all sizes need to be involved in social media. He says: "As a retailer, especially the smaller chains or independents, it is impossible to show up at the top of Google search. And 90 per cent of people do not go beyond the first page of a Google search. We have created a shopping portal that allows all retailers – no matter their size – a chance to reach their shoppers."
Shopow is so confident of its success that it is planning to go back to investors to raise more money to expand the business. The site relies on friends within a network to recommend and review products in the belief that people are more likely to buy something recommended by a friend than a stranger.
As part of the social shopping phenomenon, expert bloggers are driving sales through their sites and gathering a following that is willing to trust their judgement and buy the recommended products.
Vicki Day, an outspoken retailer and retail PR in previous careers, set up a blog called FashionableMaven last year to target women over 40 – a group that Day thinks retailers are ignoring. She explains: "Having worked in retail all my life that is what I wanted to continue to do, but I didn't want to set up a shop or a website. With my blog site I can talk about and sell products and focus on my age group who are so ignored in retail."
FashionableMaven now has 250,000 page views a month and recommends and sells – as an affiliate site taking an average 7 per cent commission – everything from dresses, shampoo, interior decorating and homewares to travel and gadgets.
Day says: "The blogging market in the US is about five years ahead of the UK. Brands and retailers here still don't get the power. I sold a pair of £240 curtains through my site last week after a piece I had written in February, and I sold two pairs of £175 LK Bennett shoes today from an article I wrote in May.
"What I write can be found on Google from any search a shopper might make. What retailers fail to understand is that I write lovingly and in detail about the products I rate and this is what the consumers want. They want to know if the waistband is low or high or thin or thick and the quality of the wool. That is what bloggers can give. We are helping the retailers sell their products often better than they are."
But despite the growth, not everyone is convinced of social shopping's value. Sucharita Mulpuru, vice-president in ebusiness retail at Forrester Research, says: "Retailers have a misguided view of what, if anything, social networks can do to sell products.
"Most retailers think that features like Facebook stores are important, but the reality is that Facebook's data layer – that can help features such as site personalisation – may be much more useful.
"All our data suggests social networks have been minimally effective for most companies. It's inexpensive, but a small single-digit per cent of web sales is what retailers see. Given the size and supposed influence of social networks, that's pretty paltry."
Despite this view, retailers are still clamouring to get involved. Damian Hanson and partner David Hague founded One Iota last year to work with retailers to create ecommerce and social shopping platforms. Hanson says: "Thirty million people in the UK are on Facebook. Retailers who build Facebook pages where shoppers can browse and buy products are seeing the gains already. It is early days but it is proven that consumers will spend money this way."
But One Iota's latest research found retailers are failing to capitalise on it. According to its research, only one e-retailer – ASOS – offers fully transactional Facebook shopping, although 75 per cent of the top 100 retailers have Facebook pages.
There are still channels that retailers have yet to exploit, according to Gavin Sathianathan, the strategic partner manager at Facebook. "Retailers have started to use pages and plug-ins but deeper integration, where retailers can tap into personalised experiences and data on Facebook, will be the next phase," he says.
But bloggers and social networks are not without problems. Examples of less favourable write-ups can "go viral" and be uncontrollable.
While Bip Ling is having her 15 minutes of fame, retailers are desperate to reach their target market. When Forever21 opens its Oxford Street store, this week, it hopes its investment in bloggers will pay off at the tills.
Join our commenting forum
Join thought-provoking conversations, follow other Independent readers and see their replies