Bookbarn International: How a barn full of old books became a web wonder
William Pryor, a descendant of Darwin, reminisces about skinny-dipping with Syd Barrett and explains why his online second-hand book business is booming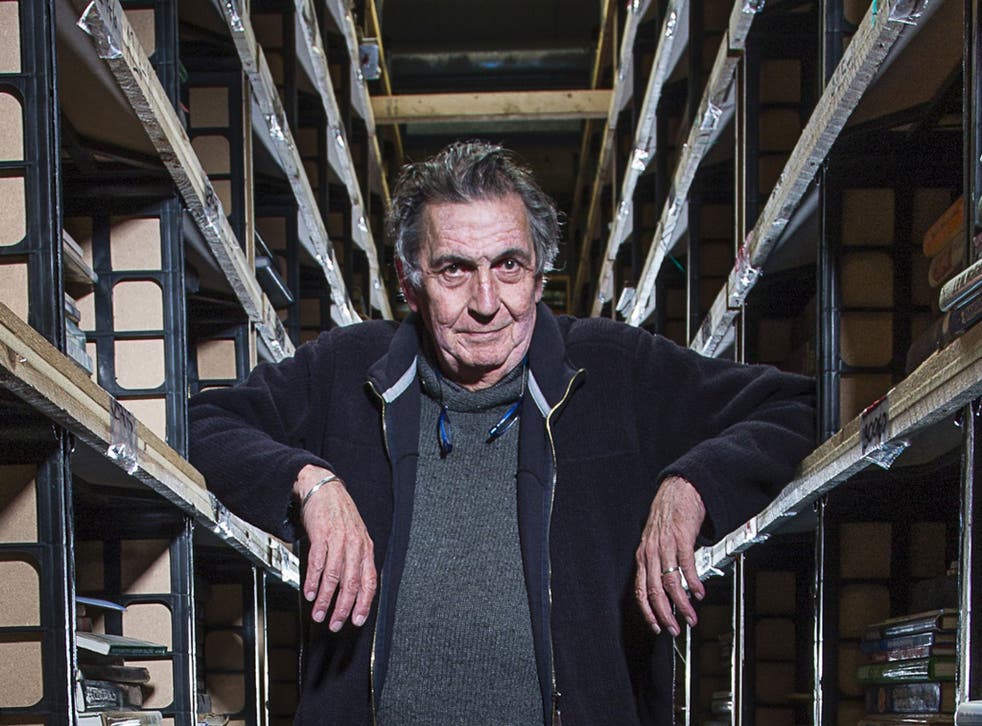 "I've always used my Darwin connection shamelessly, often to the dismay of my cousins. If someone said at school that their father was a policeman, I could always better them by saying my great-great grandfather was Charles Darwin," says William Malborough Pryor, with the biggest of smiles. But there can't have been many boys at Eton whose fathers were policeman, I suggest? Mr Pryor laughs out loud: "You've got me there. How about prime ministers? The grandson of Harold Macmillan and son of Jo Grimond were in my house at Eton. Being a Darwin beats that."
It certainly does. And Mr Pryor is ready to trump again. Earlier this year the book entrepreneur – he's also written four books and published 12 – acquired Bookbarn International, one of the country's biggest online second-hand book retailers, and is already launching a new brand, Darwin Rare Books. He's also about to snap up a second company – a leading player in the online antiquarian books market – and the two will make him one of most specialised second-hand retailers in Europe, with one and a half million books stored in his vast warehouse and shop at Hallatrow in Somerset.
Now Mr Pryor is looking for new investors to help fund the merger but he's not going to the banks. "Banks? Why would you do that today?" Instead, he's raising some of the £250,000 from Crowdcube as well as angel investors. The returns sound good: sales of £1m plus and operating profit of around £182,000 this year, with profits forecast to triple over three years.
What's more stunning is that he gets most of the books for peanuts. Around 5,000 second-hand books arrive by van at his barn each week, given by public or private libraries, or people downsizing. He has also discovered Bookbarn has the long tail – the holy grail of retailing as the web has proved perfect for selling a small number of unique items for a high price. So far, the plumpest bit of the tail has been the sale of a first edition 19th-century German book on gliders, titled Der Vogelflug Als Grundlage Der Fliegekunst – which translates as Bird-flight as the Basis of the Art of Flying. "A customer has just paid £800 for the book. Amazing, isn't it?" he says.
It is, and so is having lunch with Mr Pryor in Grantchester, Cambridge. He has come up from Bath for a meeting at Darwin College, to arrange new exhibitions of the work of his grandmother, Gwen Darwin, a distinguished wood engraver who married a French painter, Jacques Raverat. Sitting with him is like being caught up in one of those Woody Allen movies where he narrates and the characters flit in and out; even a robin takes front row on my deck-chair.
Mr Pryor points through the trees to the Old Vicarage where Gwen used to meet Rupert Brooke and Virginia Woolf, who nicknamed their gang the Neo-Pagans. The names of their friends – painters such as Stanley Spencer and writers E M Forster and Lytton Strachey, with whom they played darts – float in and out of his story, while cousins from the Vaughan Williams, Wedgwood, Keynes and Hambro families get walk-on parts.
Then Syd Barrett of Pink Floyd drops by. "Not unlike the Rupert Brooke of his day. Down there," he says, pointing through the apple blossom to the river Cam, "was where Syd and I used to come up on the punts and skinny-dip and that's the field where Roger Waters wrote 'Grantchester Meadows'."
They sound idyllic, those early days when he was growing up in Cambridge. But they weren't and Mr Pryor has no time for nostalgia. It was while he was cramming for A-levels after Eton (which he hated) and then reading moral sciences at Trinity College that he became a heroin junkie and alcoholic, for 12 years. His addiction memoir as he calls it – The Survival of the Coolest – is a harrowing read of his days chewing morning glory seeds or downing Dr Collis Browne's Chlorodyne. He's now turning it into a film.
He doesn't offer Darwin as a scapegoat for his time in hell. But the genius did cast a shadow of expectation. "It was tough being in such a family. My father was a brilliant entomologist and senior tutor at Trinity; my uncles, grandfathers, all of them were academics. There was pressure to be brilliant, it didn't matter what in – just that we were brilliant at something." His grandmother put the predicament well when she wrote that Darwin was in the same category as God and Father Christmas, and no one in the family knew how to react – should they take credit? Or blush and change the subject? "That's what most of them did. We hide from the fact that he had become the new god of science."
The robin has flown and Mr Pryor brings us back to earthly matters. "Margins!" he says, as we move on to cream tea. "I've not told you enough about gross margins. Even after we pay the online channels the 17 per cent fee, gross margins are 70 per cent, which is fantastic. We also make money on post and packaging." Finding more books like the German one can only fatten them.
What's ironic is how the web has been such a boost for second-hand books sales, yet disruptive for new ones: "It's the perfect confluence of old and new. Books are such private and cherished possessions, and now people can have access to them from around the world." The supply of books is soaring, too. A decade ago there were only a million books available to buy on the web, but today that figure is estimated at 140 million.
Mr Pryor reckons that the potential market is much bigger – in the UK alone 2 billion books were printed in the last 12 years. Competition is increasing and World of Books is Bookbarn's main rival. "Strictly speaking, our competition is everyone and no one. Every book sold is different – even copies of the same title will be in different conditions and priced differently. Our average price is £6.50, so they are cheap and with dynamic pricing, we can undercut each other by a 1p," he says.
Like the best discoveries, Mr Pryor stumbled upon Bookbarn. The previous owner contacted him and Matthew Dodson – his business partner and a former accountant – to help salvage the company. "But we saw huge potential so decided to buy it instead. Now we are putting in new IT systems, more sales channels, and using social media to spread the word." The books are now sold on Amazon, AbeBooks, Alibris, eBay, Play and a new Bookbarn website – and one for Darwin Rare Books – will be up soon.
What would the great evolutionist have made of the internet? "He would have disliked it because it makes it harder to prevaricate! But he would also have loved it for the ease of research." After all, it was Darwin who said it's not the strongest of the species that survives, nor the most intelligent, but the one most responsive to change. That's what this descendant has done, heroically and beyond reasonable doubt.
I have a final question – who's to play him in his film? "Tom Hughes, the talented young actor who has just starred in the BBC's Dancing on the Edge." Perfect.
Register for free to continue reading
Registration is a free and easy way to support our truly independent journalism
By registering, you will also enjoy limited access to Premium articles, exclusive newsletters, commenting, and virtual events with our leading journalists
Already have an account? sign in
Register for free to continue reading
Registration is a free and easy way to support our truly independent journalism
By registering, you will also enjoy limited access to Premium articles, exclusive newsletters, commenting, and virtual events with our leading journalists
Already have an account? sign in
Join our new commenting forum
Join thought-provoking conversations, follow other Independent readers and see their replies