Ex-City brokers cash in on Brexit with shop selling Marmite and baked beans to UK bankers in Luxembourg
'Home from Home,' sells expat  favourites  such as Heinz baked beans and Nestle chocolate milkshake mix, is already bustling ahead of the hordes of financiers expected to swap London for new lives in the Grand Duchy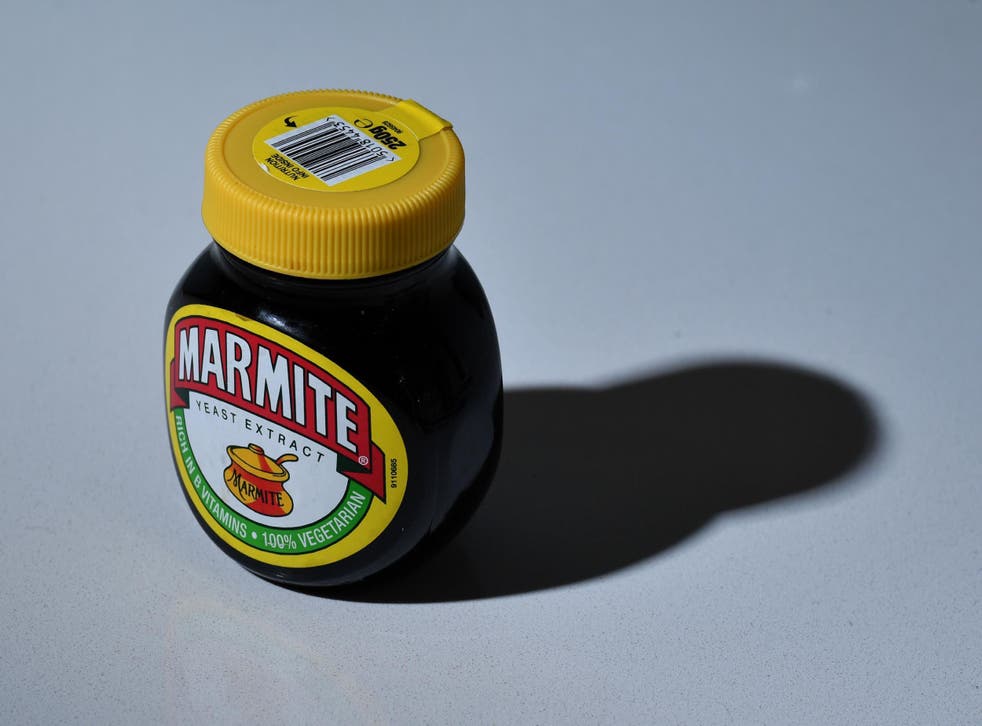 Two former London brokers in Luxembourg have hit on an old-fashioned way to hedge against Brexit.
Briton Mark Hollis, 50, and his Irish business partner John Heffernan, 52, set up a grocery store, offering financiers fleeing the City a steady supply of UK staples such as Yorkshire Tea and Marmite.
The pair say "Home from Home," which also sells expat favourites such as Heinz baked beans and Nestle chocolate milkshake mix, is already bustling ahead of the hordes of financiers expected to swap London for new lives in the Grand Duchy.
"We've been open a few weeks and we've had hundreds of people come through the door," said Hollis, who moved from London with his wife in 1997.
In the race to attract London business after Brexit, Luxembourg has already become the nation of choice for several insurers, funds and banks. Insurance giant American International Group Inc., US insurer FM Global, RSA Insurance Group and Lloyd's of London insurer Hiscox, as well as private equity firm Blackstone and asset managers such as M&G Investments, all have chosen Luxembourg as their new EU hub. JPMorgan also plans to move some London-based bankers to Luxembourg.
While Hollis describes Brexit as "a joke," he admits that "potentially, it does bring us more clients."
"There are some financial companies, I think it's over 20 now, that said they are going to relocate to Luxembourg. It's mainly funds and insurance companies," he said. "Coming from the finance industry myself, I know that a lot of banks have contingency plans in place," said Hollis, who worked half his life as a broker, the last 16 years for Tradition.
Their shop is in the busy commuter town of Strassen, close to Luxembourg City, the nation's capital. It served its first customers just before Halloween and with Christmas around the corner, its owners say the shop is paying its way. Traditional English sausages, bacon and crumpets are among the biggest hits.
​Hollis and Heffernan are thankful for the financial backing of the Luxembourg government as well as their parents. They scraped together around 40,000 euros ($47,100) of their own money to invest in the shop and got another 38,000 euros from the state, which had to approve their project first.
Luxembourg is the biggest fund market in Europe, and the second-biggest in the world after the US Capital markets, wealth management as well as private banking and cross-border insurance and re-insurance remain some of the main specialties of Luxembourg's financial center. It's also the base for several EU institutions, including the EU's top courts, the European Investment Bank and the European Stability Mechanism.
Still, the country has a reputation as a place people either love or hate — rather like Unilever's sticky brown Marmite that some, but not all, Brits like to spread on their toast.
Hollis and Heffernan, who have piled their shelves with the stuff, have both learned to embrace life in the Grand Duchy and they expect enough like-minded financial workers to make the switch.
Heffernan, who worked as a foreign-exchange broker with Tullet Prebon before switching careers, said moving to Luxembourg from London in 2002 was "the best move I ever made."
His three children went through the local school system and are finishing high school in one of several new free-of-charge English-speaking local schools that have popped up around the city over the last year.
On top of Luxembourg's multiculturalism, the use of the English language has become more common. While French was the dominant language until not long ago, English can these days be heard almost as much in the country's city center, or even in its EU institutions.
Hollis and his family live in the town of Biwer, close to the German border, "because close to the city was too expensive." While living further out has beautiful countryside all around, it also means a longer commute to work on increasingly clogged roads.
Business news: In pictures

Show all 13
Besides stocking up on Christmas puddings and crackers (nearly as complicated to explain as cricket and definitely not something you smear with Stilton cheese), the duo is already busy planning a tea shop where families can come for cakes, crumpets and scones.
The UK and the EU struck a deal to unlock divorce negotiations in the early hours of Friday after months of stalemate.
Brexit may be good for his business, but Hollis finds it hard to hide his disdain for those who wanted to leave — including all of his family back home.
"I think it's completely the wrong decision for the UK to have taken," he said. "They voted for it, so they have to get on with it."
Bloomberg
Join our new commenting forum
Join thought-provoking conversations, follow other Independent readers and see their replies