Burberry chief Angela Ahrendts: Because she's worth it (her salary, that is)
No one's complaining about the Burberry chief's pay now, says Laura Chesters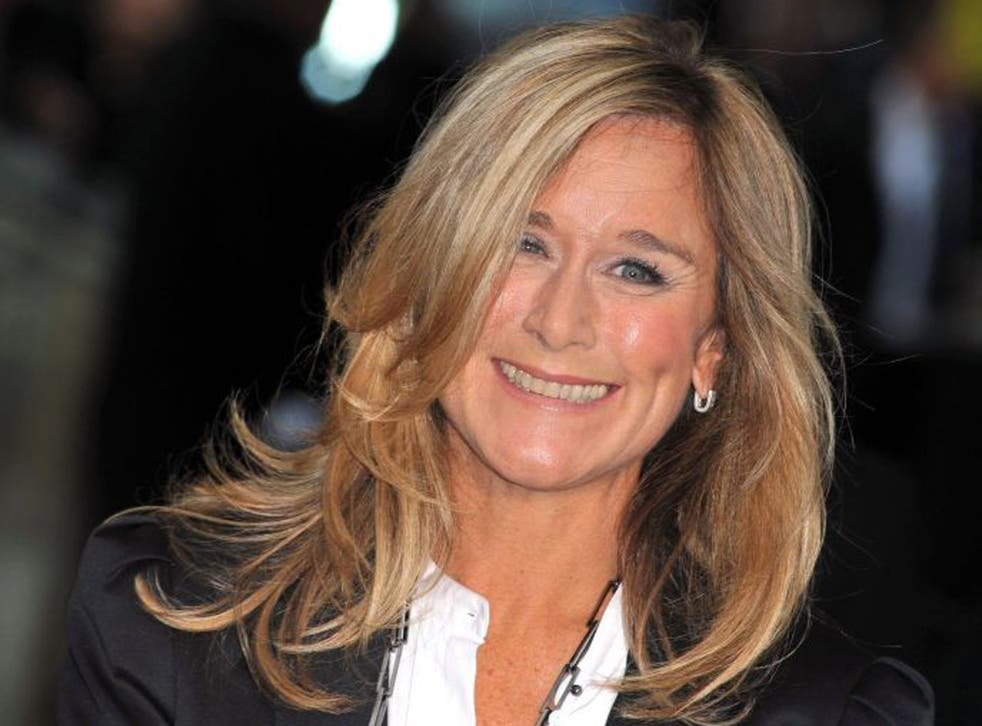 The investors who filed into the City offices of Slaughter & May yesterday, well dressed as they were, bore little resemblance to the usual crowd at a Burberry event. But unlike a catwalk show where the fashion-conscious guests are keen to see the latest Blaze handbag or animal-skin coat, these visitors to the company's annual general meeting, hosted by the law firm, were focused on the pay of Burberry's chief executive, Angela Ahrendts.
According to a survey by Manifest, the corporate governance service, she was the best-paid boss on the FTSE 100 last year, with total remuneration of £16.9m. The pay and rewards package – boosted by £11.9m of shares awarded under her bonus plan; shares that she then sold – put her £5m ahead of the next highest-paid chief executive (the others on the list were all men). Headlines followed and the amount sparked a fresh debate on executive pay.
Yesterday it was decided that she is worth it: investors at the AGM signed off her most recent pay package of £6.8m – a figure that, while seemingly far more modest than in the previous year, has not been swelled by long-term awards. So why do investors think she deserves all this money?
When she arrived at Burberry in July 2006, the brand was in a turnaround mode put in place by the former chief executive, and another American woman, Rose Marie Bravo. The company, like all its competitors, cannot choose who wears its clothes and was suffering from the effects of associations with chavs, football hooligans and the "wrong kind of celebrity", such as the EastEnders star Danniella Westbrook, who was photographed pushing her child in a buggy – the pair of them covered in Burberry check.
Ms Ahrendts has turned the brand around, and some. Since she took over, the fashion label has consistently outperformed the FTSE 100. A sum of £100 invested in 2008 would be worth over £360 today – against around £150 for the FTSE 100 as a whole.
Ms Ahrendts certainly had her doubters at the beginning. When it was announced she was taking the helm, some of the more bitchy members of the company's design team were shocked – how could a frumpy woman who used to run the American working girl-favourite Liz Claiborne improve their beloved Burberry?
The fears were misplaced: the company is now the picture of sleek elegance, much like its boss. Impeccably dressed – quite possibly with the help of her Burberry wardrobe allowance, rumoured to be £25,000 with an 80 per cent discount – Ms Ahrendts is also manicured, polished and formidable, towering above the average executive – male or female – and recognised for her strong leadership.
But how did a smalltown girl from Midwest America – New Palestine, Indiana – get to sit at the top of the tree in corporate London, one of only three women in the entire FTSE 100? The self-confessed Diet Coke addict has been driven from the start. "I graduated on a Friday, and on Saturday I was on a plane to New York," she has been quoted as saying. One of six children, she "saw the bright lights of New York" and made a beeline for the east coast, working at brands including the bra maker Warnaco and Liz Claiborne, owner of labels like Juicy Couture.
When Burberry was looking for a new chief to replace Ms Bravo, its key designer, the Brit Christopher Bailey, recommended the woman he had worked with in New York at the womenswear company Donna Karan.
Ms Ahrendts had been president at Donna Karan and formed an impressive double act with Mr Bailey, but she also makes sure she credits all her staff. One former member of her marketing team said: "She always deflected the success to her team and is great at motivating people."
Her team is important but her right-hand woman, the finance director Stacey Cartwright, left after nine years this summer, sparking rumours of a falling-out when the former BBC Worldwide chief John Smith was brought in as chief operating officer above her. But others claimed that, after nine years, Ms Cartwright had realised she could not go any further as there was no sign of Ahrendts leaving, so decided to quit.
The key part of Ms Ahrendts' strategy for reinvigorating Burberry was embracing technology. Many other luxury brands, such as Chanel, are still yet to sell products online, but Burberry is light years ahead. It live-streams catwalk shows around the world and orders can be taken immediately. And the launch of Burberry Kisses last month in a joint initiative with Google – users can capture and send kisses around the world via phone or webcam – was another way of engaging potential shoppers, particularly with its new beauty business.
Ms Ahrendts spends time on the west coast of America and is plugged into Silicon Valley and always keen to ask the young what they think. "She values people's opinions and is really interested in youth," said one former colleague.
Sales staff armed with iPads in every store is a long way from the Burberry she took over, where she has said she found stores selling "check dog leashes" and a "whole section of kilts". Now the focus is on new product categories, like beauty and menswear, and overseas markets. Sales in China are up more than 20 per cent in the past year, while accessories such as handbags now account for 39 per cent of group sales. Wednesday's first-quarter results smashed expectations, with comparable sales up 13 per cent.
Ms Ahrendts is well liked in the City for her consistent strategy, although her "American speak" jars with some. She loves management theory and her buzz words include "halo effect", "unlocking", "innovative" and "brand momentum".
Ms Ahrendts shuns socialising , networking and high-profile functions. She doesn't like glad-handing and she isn't keen on women's business networks either. She has dismissed the idea of quotas to boost the number of women in the boardroom as "dangerous", and has said: "It's about putting the best person in the job."
But how long will the City have to wait for another woman to top the big-pay league?
The CV: Angela Ahrendts
Married, three children.
1960: Born New Palestine, Indiana, US
1981: BA (hons) in marketing and merchandising, Ball State University, Indiana, US
1989-1996: president at Donna Karan International
1996-98: vice-president at Henri Bendel
1998-2005: vice-president and executive vice-president at Liz Claiborne
2006-present: chief executive at Burberry
King in waiting? Christopher Bailey
It was while working at Donna Karan in New York that Angela Ahrendts met Christopher Bailey, who is now chief creative officer at Burberry.
He was behind her move to the UK. In 2006 she uprooted her three children – Jennings, Sommer and Angelina, now teenagers – and her husband Gregg, a construction entrepreneur, to a Berkshire country estate 20 miles to the west of London.
Mr Bailey and Ms Ahrendts are very close, speaking every day and turning to each other for advice. For all the furore caused by her pay package, the detail of his is not in the public domain. Those close to the business say Mr Bailey is just as well remunerated and one source close to Ms Ahrendts said: "Perhaps the fuss is more about that she is a woman rather than the amount."
Ms Ahrendts and Mr Bailey have both been instrumental in the success story of the £6bn luxury brand. She often talks about "left brain and right brain" – the creative and the commercial sides of the mind. She thinks she has a good balance of both and that is why she can understand the design and product side as well as she can a balance sheet. But Mr Bailey has also been noted for his astute commercial sense, compared with the perception of most designers as concentrating on the figures they are dressing rather than those in the annual accounts.
Mr Bailey's business acumen has even prompted some to ask if he is being lined up as the next chief executive.
Register for free to continue reading
Registration is a free and easy way to support our truly independent journalism
By registering, you will also enjoy limited access to Premium articles, exclusive newsletters, commenting, and virtual events with our leading journalists
Already have an account? sign in
Register for free to continue reading
Registration is a free and easy way to support our truly independent journalism
By registering, you will also enjoy limited access to Premium articles, exclusive newsletters, commenting, and virtual events with our leading journalists
Already have an account? sign in
Join our new commenting forum
Join thought-provoking conversations, follow other Independent readers and see their replies