Could London become a separate city state?
Thanks to its relatively rude financial health, London is a city apart from the rest of the UK. But could it make it as a country in its own right? Sean O'Grady investigates
Sean O'Grady
Tuesday 28 January 2014 01:00 Comments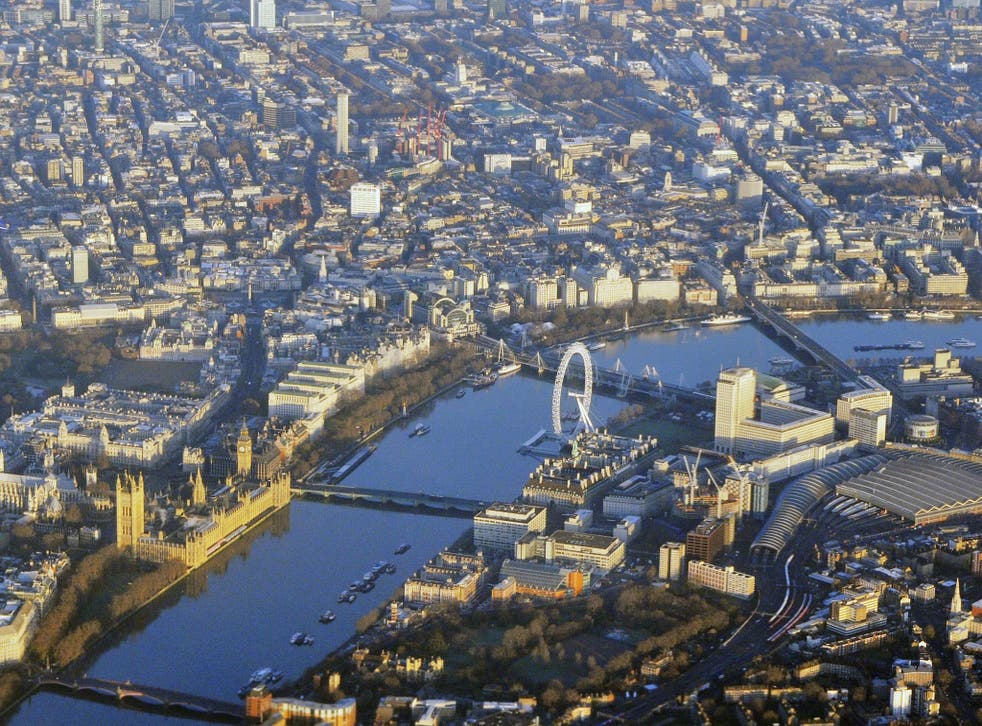 Let's face it – London feels more and more like a foreign land and it doesn't really belong with the rest of Britain. And the economy is where the differences are starkest.
According to the Centre for Cities, the capital has created 10 times more private sector jobs than any other city since 2010.
"What recession?" they ask on the Tube. "What house price crash?" they chorus in Bayswater. (After all, houses in London's 10 most expensive boroughs are now worth as much as the property markets of Wales, Scotland and Northern Ireland combined.
As yet another landmark building shoots into the sky to the join the Gherkin, Shard and the Walkie Talkie in that distinctive skyline, they must wonder what life is like on alien planets such as Grimsby or Merthyr Tydfil.
Were London a sovereign state, it would have a GDP on a par with Switzerland or Sweden. Interestingly, an independent London would boast a national income about twice as large as Singapore, that enterprising city-state often thought a potential model for London.
Separation for London would allow both the (ex) capital and the rest of the country to run their economies to the advantage of all concerned. Right now, London needs higher interest rates and higher taxes to tame an overheating economy and to raise much needed funds for her public services.
While London boasts superb teaching hospitals, conditions in some wards are poor; and its state schools have their own unique blend of problems.
Always a collection of villages rather than an entity in itself, and prone to districts going in and out of fashion, London is not a tranquil uninterrupted sea of prosperity: it contains the richest (Kensington and Chelsea) and the most deprived (Tower Hamlets) council wards in the United Kingdom. It has been known to riot. It houses gangs as well as opera companies. The wealth created by the City, Canary Wharf and West End – from banking, and from tourism and the entertainment world – could be recycled to where it is most needed, just a few miles from the centre.
The Government wants the taxpayers of the rest of England, Scotland, Wales and Northern Ireland to fund hugely expensive public-transport projects in – and to – London, such as CrossRail and HS2. These should be predominantly funded by Londoners for the benefit of Londoners.
An economic policy set in London that has to accommodate London's booming conditions cannot suit the rest of us. A London pound is the logical conclusion, but we don't have to have that (though Boris Johnson's head on the banknotes does have a certain appeal; perhaps we could call the new currency the "Boris", as most things in London seem to be named after him – buses, bikes…).
London used to derive its wealth from its status as capital of the UK, and, in its day, the British Empire. No longer. It is a bustling global trading hub and the place where the global super-rich want to do business and to play.
Far more than Scotland, this world-class metropolis could easily justify its own existence as a separate city state, not on ethnic or historical grounds, but pragmatic, present- day needs; a modern-day Venice, marked equally by elegance and prosperity, with more languages spoken than anywhere else on earth.
It would mean, though, that the royal family, the Bank of England, Parliament, the civil service and other vestigial "British" institutions would have to move somewhere more central – Tamworth, say.
Then London could convert Buckingham Palace and the rest of these fine buildings into flats, with a museum attached.
That should help the housing shortage.
Register for free to continue reading
Registration is a free and easy way to support our truly independent journalism
By registering, you will also enjoy limited access to Premium articles, exclusive newsletters, commenting, and virtual events with our leading journalists
Already have an account? sign in
Join our new commenting forum
Join thought-provoking conversations, follow other Independent readers and see their replies