Has Sir Philip Green lost his Midas Touch?
Once he turned everything into retail gold. But as he closes hundreds of stores, even he is struggling
James Thompson
Friday 25 November 2011 01:00 Comments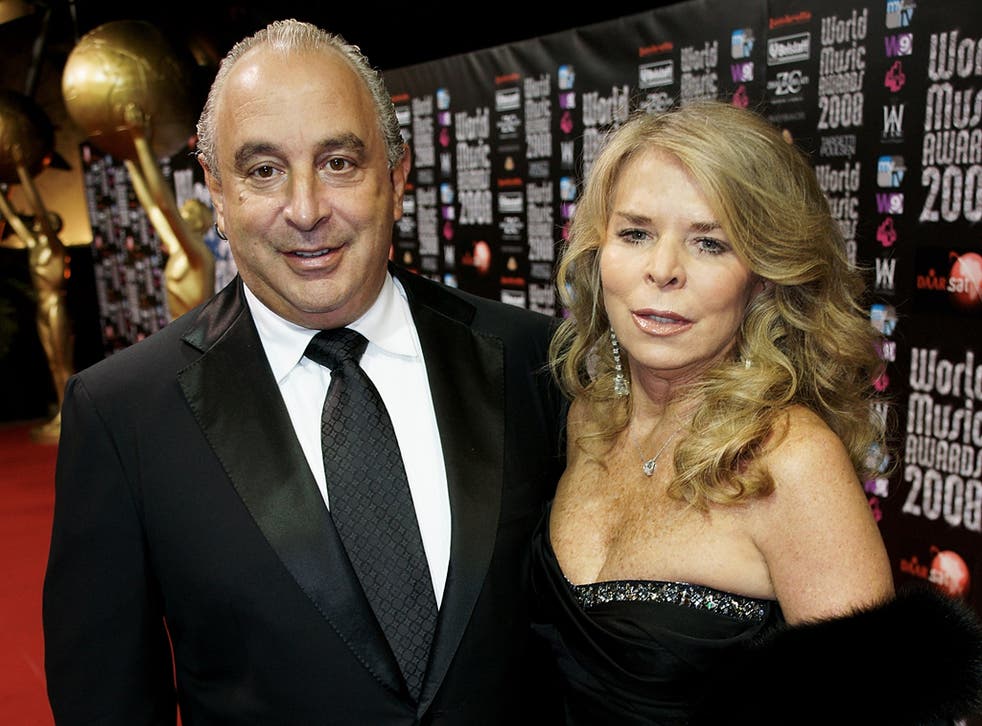 Sir Philip Green, the billionaire behind the Arcadia retail empire, has been one of the kings of the British high street for more than a decade. He famously paid his wife a £1.2bn dividend in 2005, and as the owner of Arcadia – which owns nine brands from Miss Selfridge to Topshop – Sir Philip was called upon by the Prime Minister to help slash public sector procurement costs in 2010.
Click here to view our Arcadia graphic
But questions were raised about whether his crown was slipping after Arcadia posted a 38 per cent plunge in profits for the year to 27 August. Sir Philip also said the group, which has 2,507 of its own shops, could close up to 260 stores in the next three years, if his company is not able to renegotiate leases with landlords when they expire.
Sir Philip blamed "very challenging conditions both in the UK and around the world" – the group has 600 franchised outlets in 36 countries – for falling profits and underlying sales over the last year. Like other retailers, Arcadia was also affected by last December's blizzards, which closed some shopping centres on the last Saturday before Christmas Day.
Sir Philip said: "One of the single biggest issues is that the weather has conspired against us." The unfavourable weather conditions have continued since the end of August, with an unusually warm autumn and an early winter hitting sales of clothing. He said: "We got snowed out [last year] and now we cannot get a cold day. It is warm enough for shorts."
Another reason for the profits plunge is that retailers have had to absorb rising costs, from a spike in cotton prices to hefty increases in business rates.
But despite the tough trading environment, not all retailers are struggling, as the increases in the most recent annual prof its posted by Next and Debenhams have demonstrated.
Neil Saunders, the managing director at Conlumino, a retail consultancy, said: "I think a lot of it [Arcadia's profit fall] is down to the general troubles on the high street. Like everyone else, such as Primark and M&S, Arcadia has had to discount. [That] requires retailers to put more effort on price to stimulate consumer spending."
Sir Philip declined to say which brands had struggled last year, but confirmed that his young fashion brands, Topshop, Topman and Miss Selfridge, were the best performers. This has continued with all three trading positively over the first 12 weeks of its new financial year, despite the group suffering a 4.4 per cent fall in underlying sales.
But Robert Clark, the director at Retail Week Knowledge Bank, suggested that Dorothy Perkins, Bhs, Burton and Evans, which targets the plus-size market, may have found life tougher over the last year. He said: "I think Sir Philip's particular Achilles heel has been Bhs."
This is not an isolated opinion. Mr Saunders said: "Dorothy Perkins and Bhs are more exposed to the middle market where there is a lot more discounting. Bhs is more exposed than most to the vagaries of price because its fashion credentials are not great."
Arcadia posted total revenues of £2.68bn, but underlying sales on stores open at least a year fell by 1.8 per cent.
Certainly, Sir Philip has vehemently denied any suggestion that he has lost his passion for his retailing empire, stressing his workload remains as high as ever. "No one returns the number of calls and does what I do in a day," he said. In fact, Arcadia remains in rude health for the time being with nearly £300m of cash on its balance sheet, despite investing £112.8m in the business over the last year. But although he is known for his meticulous knowledge of systems, processes and keeping a close eye on the pennies, not everyone is convinced he is a retail genius.
Mr Clark said: "He is renowned for squeezing the most out of the corporate entity and his suppliers. He is more of a corporate man rather than an innovative retailer, despite the success of Topshop and Topman."
Sir Philip scoffed at such suggestions but he was more effusive about trimming his property portfolio, as Arcadia seeks to close loss-making stores in secondary and tertiary locations, when their leases expire. He said: "The good news is that these leases expire."
Register for free to continue reading
Registration is a free and easy way to support our truly independent journalism
By registering, you will also enjoy limited access to Premium articles, exclusive newsletters, commenting, and virtual events with our leading journalists
Already have an account? sign in
Register for free to continue reading
Registration is a free and easy way to support our truly independent journalism
By registering, you will also enjoy limited access to Premium articles, exclusive newsletters, commenting, and virtual events with our leading journalists
Already have an account? sign in
Join our new commenting forum
Join thought-provoking conversations, follow other Independent readers and see their replies