Help to Buy: who has it really helped?
Two years ago George Osborne introduced a dramatic intervention in the housing market, but even the Treasury was sceptical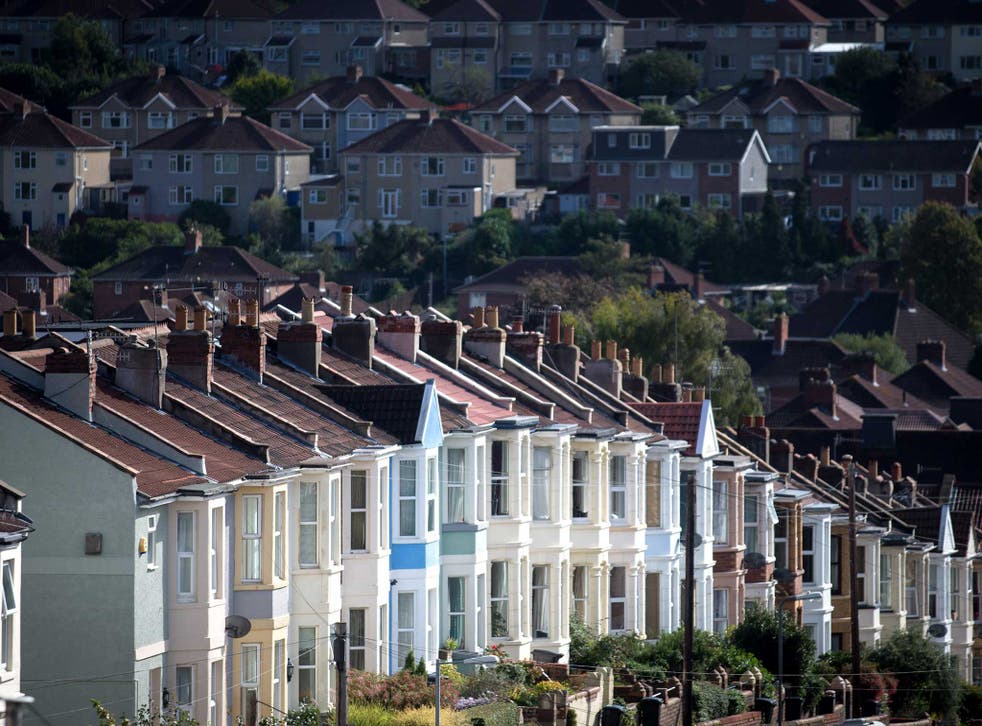 Two years ago, George Osborne was in a tight spot. There were fears of an unprecedented triple-dip recession. The clamour for a fiscal "Plan B" was growing. And the Chancellor's own political stock was still low after the previous year's "omnishambles" Budget.
So, feeling the pressure, Mr Osborne reached for a traditional emergency lever: housing. In his Budget speech on 20 March 2013, he announced what he described as "a dramatic intervention to get our housing market moving".
First, he turbocharged the existing government scheme offering state equity loans to first-time buyers purchasing newly constructed houses. Previously this subsidy was only available to first-time buyers with household incomes below £60,000. Now anyone would be able to gain access to the loans, so long as they were spent on newly built properties.
Second, Mr Osborne announced a "mortgage guarantee" for anyone looking to buy or move house, saying this would "dramatically increase" the availability of high loan-to-value mortgages from banks and building societies.
The scheme was labelled Help to Buy, in an echo of Margaret Thatcher's popular "Right to Buy" policy for council tenants, introduced three decades earlier.
The great attraction of the intervention, as far as the Chancellor was concerned, was that it didn't cost any money. The contingent state liabilities created by the guarantees would increase the government's debt levels but not the deficit (which was still stubbornly high despite Mr Osborne's large capital spending cuts). Therefore, it could not be presented by Labour as a discretionary loosening of fiscal policy.
However, the scheme was widely criticised as an irresponsible ploy for pumping up wider economic confidence, exploiting the traditional link between the public's sense of well-being and the value of their homes. The abuse rained down – and not only from the opposition but across the political spectrum. Libertarian think-tanks, normally supporters of the Chancellor, were among the most incensed.
The broad consensus was that Help to Buy would do little or nothing to increase the construction of new homes, and would therefore merely push up home values still further. A policy presented as a way of helping struggling first-time buyers would end up making it harder for them to get on the housing ladder.
And now The Independent has uncovered internal Treasury advice which suggests that economists working within the finance ministry itself shared some of these concerns; the Chancellor was explicitly warned of the dangers but ploughed ahead anyway.
See the documents here:
The documents reveal predictions that the first part of the scheme – the equity loan – would not increase housing construction. A paper dated 4 March 2013 said: "It will have limited impact on housing supply, since most of the sales are likely to be for homes which would have been built anyway."
Under its "central estimate", the paper said 67,000 equity-loan transactions would be made over three years of the scheme but "the majority… would likely have happened anyway over time".
On the mortgage guarantee element of the initiative, the Treasury advice was, it should be stressed, more positive about the potential response on the supply side. A ministerial submission on 20 February said that if the scheme pushed up total residential housing transactions by 8 per cent, it would have a similar effect on construction levels.
"Assuming there is spare capacity to meet the increase in demand, there could be a similar increase in housebuilding activity compared to a baseline of no change in lending conditions," it said.
However, the submission also warned that "the number of additional transactions would be more than halved if a policy generated a house price increase of more than 10 per cent". In other words, if house prices shot up, that would stymie construction.
In March 2013 prices were stagnant. A year later they were rising at an annual rate of 10 per cent. Has Help to Buy pushed up prices? The Bank of England's Financial Policy Committee, which is responsible for overseeing the impact of the mortgage guarantees on financial stability, concluded last autumn that the policy was not a "material driver" of the growth in UK house prices. It pointed to the relatively small number of guarantees offered in property hotspots like London.
But some analysts say the announcement of state support for the housing market sent a powerful signal and helped turn sentiment in the market, even though it hasn't been especially widely used.
What about transactions? The Treasury advice suggested that an 8 per cent rise in residential property deals would result in an equivalent rise in construction activity. But since the final quarter of 2013 the number of transactions has grown by just 2 per cent (from 285, 370 to 300,230), according to figures from Her Majesty's Revenue and Customs.
The Treasury's official forecaster, the Office for Budget Responsibility, was forced to slash its forecast for transactions in December's Autumn Statement. It now thinks stagnation will drag on and that transactions will not return to pre-financial crisis levels until the end of the decade.
Other indicators of market activity show an even weaker picture. According to Bank of England figures, mortgage approvals have actually fallen 12 per cent. They rose from 68,480 in October 2013 to a peak of 75,557 in January 2014, with the most recent figures for December showing a decline to 60,275. This all implies that the channel of influence, through which the Treasury expected a construction supply stimulus to work, has been blocked. It is possible that higher prices have dampened transactions, as the Treasury feared. It certainly looks as though take-up of the two schemes has been considerably lower than the Treasury expected in March 2013. However, last year's tightening of mortgage lending criteria, imposed by regulators, has almost certainly depressed transactions too.
Finally what about housing construction? The Treasury cites claims from housing construction companies that they are building much more as a result of the Help to Buy equity loans. Last September the Chancellor rejected all doubts. "Help to Buy is driving a big increase in housebuilding, boosting the construction industry and increasing housing supply," he said.
An analysis by the Department for Communities and Local Government in March 2014 said a quarter of the homes built through the equity scheme would not otherwise have happened.
But this clearly conflicts with the Treasury's initial analysis. Moreover, the housing construction big picture remains disappointing. Since the first stage of Help to Buy was launched in the first quarter of 2013, housing starts in England have risen by 15 per cent, from 28,630 to 32,890 (in the third quarter of last year). But since the second phase was launched in the final quarter of 2013, starts are up by just 1 per cent.
The rate of housebuilding seems to be slowing, despite the wider economic recovery. And these quarterly construction figures are all still well below the 60,000 new homes that need to be built each quarter to meet rising demand.
Jonathan Portes, director of the National Institute of Economic and Social Research, says whatever one's view on Help to Buy's impact on house prices, the fundamental problem with the scheme is that it has failed to stimulate significant new construction. "Trying to get more houses built by pushing up demand was always the wrong strategy," he said. "We need policies that will directly boost supply".
But if Mr Osborne has anything to do with it, Help to Buy will not be going anywhere. The equity loan element was originally due to last until 2016. Last March he said it would be extended until 2020.
Bricks and mortar: How it works
Equity loan
Buyer contributes a 5 per cent deposit and the government offers an equity loan of 20 per cent of the property value. Loan is interest-free for five years. Loan repayable when house is sold. Only available for new-build properties worth below £600,000. Unlike the previous NewBuy scheme, it is not limited to first-time buyers or those with family incomes below £60,000. Available since 1 April 2013.
Mortgage guarantee
Lenders who provide loans to buyers with a deposit as small as 5 per cent can get a state guarantee. The £600,000 property-value limit still applies but it is not limited to new-build homes. Second homes and buy-to-let are excluded. Lenders pay an annual fee to the Government for the guarantee. Total estimated liability of the state is £12bn. Announced in March 2013 but rolled out in October 2013.
Register for free to continue reading
Registration is a free and easy way to support our truly independent journalism
By registering, you will also enjoy limited access to Premium articles, exclusive newsletters, commenting, and virtual events with our leading journalists
Already have an account? sign in
Register for free to continue reading
Registration is a free and easy way to support our truly independent journalism
By registering, you will also enjoy limited access to Premium articles, exclusive newsletters, commenting, and virtual events with our leading journalists
Already have an account? sign in
Join our new commenting forum
Join thought-provoking conversations, follow other Independent readers and see their replies