High fidelity: Julian Richer rewards staff loyalty with holiday homes and trips on the company jet. Next? He's planning their inheritance...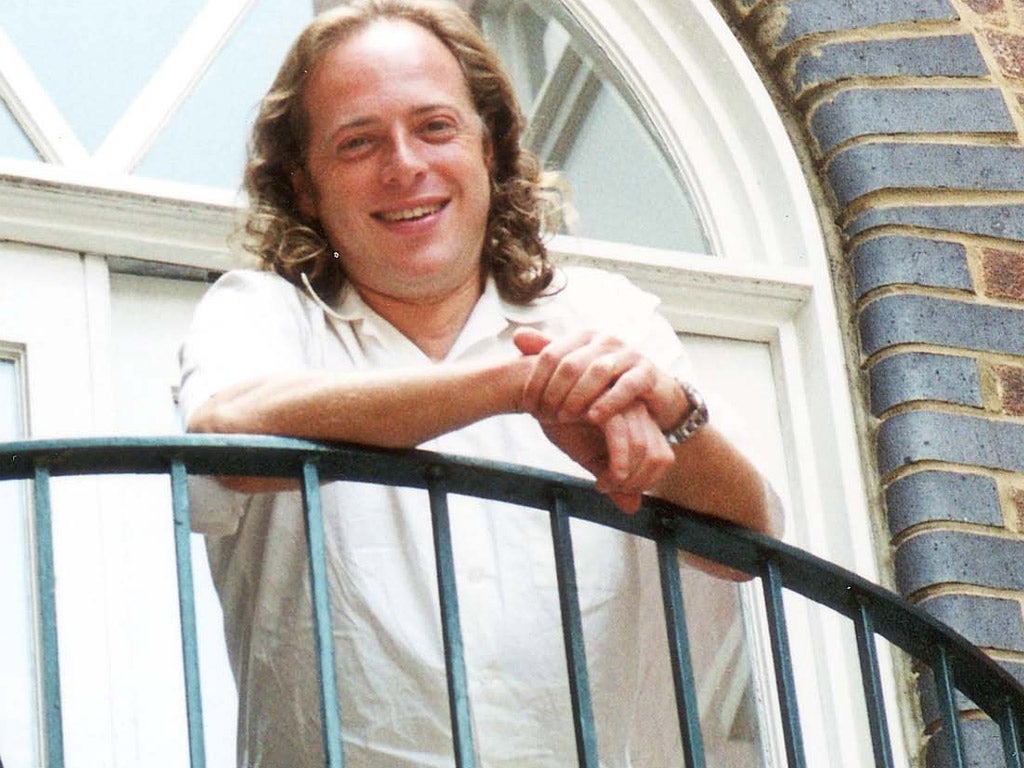 Why can't all bosses be like Julian Richer? I'm not going to beat about the bush here: I think Julian is great. If I had to hold up someone as a role model for other wannabe tycoons to follow, the founder of the Richer Sounds hi-fi chain would be that person. Let me be clear: for all I know, he could be another Rev Paul Flowers, formerly of the Co-op Bank, and spend his dosh on crystal meth and crack. But if there are such horrors in his cupboard, I don't know what they are.
So what earns him this accolade? The way he treats his staff, the fact that in surveys 95 per cent of them say they love working for him. And then the way his approach translates into tangible results: 52 stores that produced profits of £6.9m from sales of £144.3m last year in an austerity-hit economy, and helped him to build a personal fortune estimated at £115m.
Based in what property agents refer to as the "secondary" shopping streets – the tattier end – his shops, full of in-your-face Day-Glo posters, have won awards galore for their levels of service, and achieved sales unheard-of in the electronics industry. For years, his London Bridge branch could claim to have the highest sales density of any shop in the world.
It was no surprise to hear Richer, 54, who still holds 100 per cent of the company he started 35 years ago, explain this week how he has formed a trust for when he dies so that the business becomes a mutual, similar to John Lewis, under which every staff member receives an equal share, with the IT director, Julie Abraham, stepping up to managing director.
That's how he is. He's often talked of the business surviving after he's gone, of putting a structure in place to ensure his methods continue. He calls them the Richer Way (he's pulled them together in what must rank as one of the best business books in history, now in its fifth edition, called, not surprisingly, The Richer Way).
These include: providing free access to holiday homes in the UK and abroad (regardless of sales performance); trips aboard the company jet for those who suggest the best ideas; cash handouts for staff so they can go to the pub and brainstorm; the use of a Bentley for the store which does the best each month. His reasoning is simple: a happy workforce supplies good customer service, boosts sales, decreases complaints, and eradicates theft and absenteeism.
Others have taken note. Richer is in huge demand as a consultant (Asda, BAA and Halifax are just three, much bigger firms to benefit from his wisdom) and motivational speaker.
He is devoted to what he calls "the biz" (another favourite term is "the buzz" – to succeed, the biz must have the buzz), and has been all his life. Richer grew up in Bristol, the son of parents who worked for Marks & Spencer (it was from their tales of M&S, which also famously treated its staff well with perks such as a good canteen and hairdresser, that he developed the notion of the Richer Way).
At 14, during the energy crisis and while at school at Clifton College, he bought a case of candles for £3 and sold it for £15. That was followed by second-hand hi-fi equipment – he would do up turntables and flog them. Aged 17, he had three people working for him.
His parents wanted him to become an accountant, but that was never a realistic option: at 19, he opened his first Richer Sounds shop at London Bridge. It was tiny, but it was passed by 70,000 commuters a day.
Already, he was treating staff well – thanks to M&S and also, he says, his socialist housemaster at fee-paying Clifton. Later, there was a third influence: Tom Peters's seminal US management work In Search of Excellence.
Married to Rosie since 1982, Richer has many parallel and philanthropic interests. He was the first patron of The Big Issue Foundation, an early director of the Prince of Wales's Duchy Originals, and he's the founder of Acts 435, a charity launched by Archbishop John Sentamu to help those in need, and ASB Help, a charity to help the victims of antisocial behaviour.
A committed Christian, he's never seriously thought of selling his business, of floating it on the stock market. "The biz" is his life's work and he sees it as only natural that those who have contributed to his company's success, the staff, should inherit it.
Join our commenting forum
Join thought-provoking conversations, follow other Independent readers and see their replies