Tenant left homeless over a £700 debt: The letting agencies illegally evicting people during the pandemic
'Rent-to-rent' agencies have been linked to an explosion in illegal evictions as tenants struggle, and the problem is expected to get much worse as unemployment rises further. Now campaigners are calling for urgent reforms to protect vulnerable tenants. Ben Chapman reports
Tuesday 29 December 2020 19:01 Comments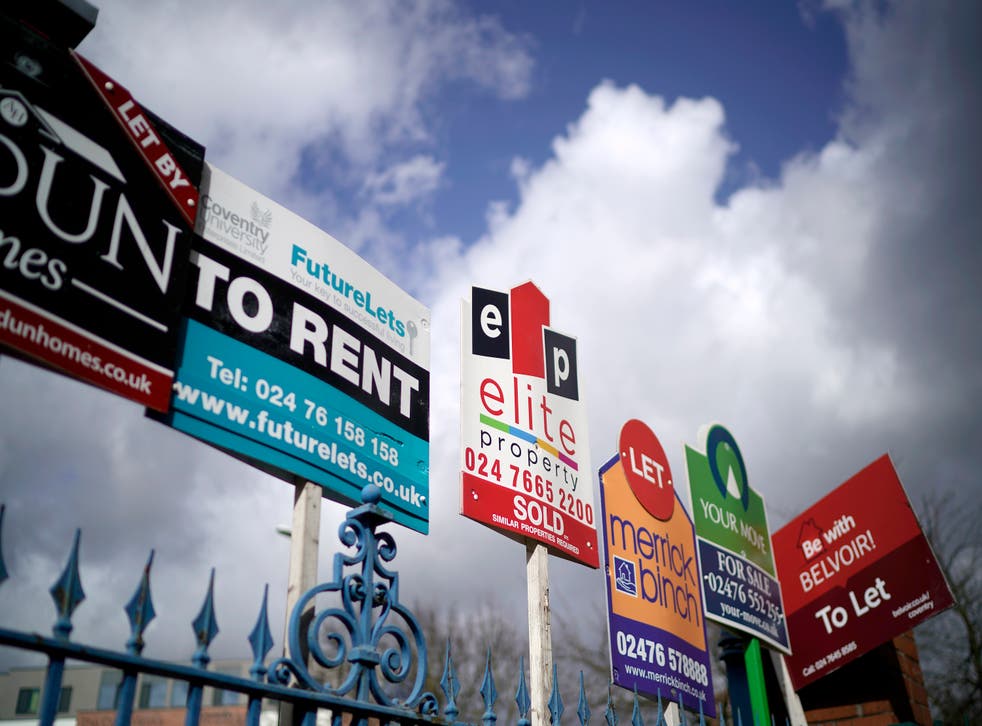 Early one morning in May, after weeks of lockdown measures, a burly, bald-headed man confronted Juan Alvarez at the front door, demanding that he pay his rent immediately or be removed from his rented south London flat.  
His wages from a job as a waiter had dried up and he couldn't pay his rent in full.  
"Straight away they started harassing me," says Alvarez. Within an hour, his possessions were thrown out on the street, another man had changed the locks and Alvarez was left homeless over a £700 payment that was just a few weeks overdue.   
Evictions are expected to soar as government financial support comes to an end, unemployment rises and a ban on removing people from their homes expires on 11 January. Hundreds of thousands of tenants are thought to be in arrears due to loss of income.
The situation comes amid growing concerns about England's unregulated lettings market, where thousands of agencies have sprung up in recent years – some of which operate at the fringes of the law and beyond.  
Tenant removed from house and locks changed
This month, 19 organisations including Shelter, Safer Renting and Generation Rent, formed a coalition to pressure government to improve standards of privately rented housing and give tenants power to stand up to landlords.
Alvarez rented his room from Simple Properties London, a company that mimics the language of holiday letting sites like Airbnb, describing landlords as "hosts" and a tenancy as a "stay". 
It is part of what housing officers say is an explosion in recent years of "rent-to-rent" agencies which have been linked to a sharp rise in illegal evictions in recent months.  Safer Renting, an organisation that supports private tenants in London, said earlier this year that it had seen a 50 per cent increase since the pandemic began.
Rent-to-rent agencies let properties from landlords and sublet rooms to tenants. To make the business model viable, some of them ignore laws requiring a licence and safety checks, cramming people into overcrowded, unsafe and poorly maintained accommodation. A tenant who can't pay, even for a short period of time, risks eating into the agency's profits.  There is no suggestion that Simple Properties London treated its tenants in this way. 
In February, Simple Properties London, another company called Simple Properties Management and two directors were fined a combined £106,000 for running an unlicensed house of multiple occupancy (HMO).    
The flat's kitchen had been partitioned to turn a two-bed flat into a four-bed that was home to five people. Damaged wiring to a washing machine was left exposed in the property's bathroom and both the fire alarms and fire escapes from the property were found to be inadequate.  
In a separate case in the same month, a magistrate's court found that Simple Properties Management had unlawfully evicted a tenant from a different home.  
Two months later, when Juan Alvarez ran into financial difficulty, he says he did everything Simple Properties London asked of him and tried to negotiate a payment plan. "I tried to talk with them in a kind way and get an agreement because I couldn't pay but they would not wait," he says.  
"I asked them to use my deposit payment but they said they couldn't do it."  
Instead they kicked him out and took the deposit anyway, he says. Evicting a tenant without notice and approval from a court is illegal but the police declined to investigate, a common outcome in such cases.    
The sole director of Simple Properties London, Santiago Hidalgo Ferrin, said he was "surprised" to hear about the incident and did not know anything about it.  
In England, anybody can set up a letting agency without any vetting, unlike in Scotland and Wales where agents must register with authorities and meet certain standards.    
Renting out an HMO without a licence is an offence, police investigations are rare and the profits to be made from rent-to-rent can be substantial.  
Inadequate ventilation and overcrowding are common problems in unlicensed HMOs, making them high risk for spreading Covid-19. Eviction without notice and theft of deposits are frequently reported.  
At the worst end of the market, properties are purchased with the proceeds of organised crime to house the victims of human trafficking who are subjected to modern slavery or prostitution, says Al McClenahan, of Justice for Tenants, a non-profit organisation that helps people obtain compensation from landlords and agencies.  
McClenahan says the pandemic has highlighted the scale and severity of an often overlooked problem.  
"When coronavirus hit and many services industry jobs were lost, there were thousands of tenants in rent-to-rent properties who lost their income and had no savings," he says.  
Tenants can find it almost impossible to get rent or deposit money back as rent-to-rent agencies refuse to pay and the people behind them are not personally liable. Companies frequently shut down and then "phoenix", coming back under a different name.  
"It is frustrating and heartbreaking to have to advise so many tenants that their rights have been breached, but there is little they can do to get their deposit back or achieve justice," says McClenahan.  
While tenants suffer, sites offering tips on how to make money through rent-to-rent proliferate.  
One rent-to-rent entrepreneur, Gian Paolo Aliatis, writes on his website that he ran "one of the biggest flatshare operations in London boasting over 1,000 tenants".  
Last year, Trading Standards hailed a "landmark" victory after Lifestyle Club Ltd, a company owned by Aliatis, was ordered to pay £42,273 after pleading guilty to three charges of unfair commercial practice.  
The company had passed itself off as a "club" that demanded a non-refundable "joining fee", instead of a refundable deposit paid into a protection scheme, as required by law.  
Rent was described as a "monthly contribution fee". Tenants were charged £90 for failing to wash dishes, among other things. It was the first successful prosecution of this kind of scheme in the UK.  
However, according to Aliatis's blog, he is still making money in the rent-to-rent business offering landlords "double digit returns" from their "underperforming portfolios".  
Aliatis did not respond to requests for comment.  
Shortly after the decision against Lifestyle Club, Simple Properties Management – a company with links to the one that evicted Alvarez – took over its properties.  
All tenants have the legal right to reclaim rent where a landlord has broken the law but property owners have often been found not to be liable if a rent-to-rent agency is technically the tenant's landlord. This leaves tenants with few options when agencies disappear, taking rent and deposits with them.  
A recent court ruling has brought hope for tenants and may make the rent-to-rent business model a thing of the past, however.  
The Upper Tribunal ruled that the property owner can be held liable if an agency was breaking the rules meaning the owner may have to pay back all of the rent for the entirety of the tenancy. 
Unlike the rent-to-rent agency, the landlord has nowhere to hide, says McClenahan. A judge can order them to repay the rent and secure the debt against their property, meaning that if they don't pay the money will be collected if they sell or remortgage.  
"The route to conquering rent-to-rent agencies is to cut off the supply of properties they can get their hands on. If landlords recognise they will make less money on average with the rent-2-rent arrangement because of rent repayment orders and fines from the council, they will stop using agencies and standards will improve."  
Register for free to continue reading
Registration is a free and easy way to support our truly independent journalism
By registering, you will also enjoy limited access to Premium articles, exclusive newsletters, commenting, and virtual events with our leading journalists
Already have an account? sign in
Join our new commenting forum
Join thought-provoking conversations, follow other Independent readers and see their replies